Why You Should Skip the Drivers Ed Classroom in Westminster
The days of taking drivers ed in a Westminster High School classroom are all but extinct. For teens in the 21st century, drivers education is mostly conducted in a privatized classroom or by a DMV Approved course provider. In 2003, the DMV conducted a study and came to the conclusion that students taking online drivers education courses actually scored higher on their course exit exams than students learning the same information in a traditional drivers education classroom setting. These findings are not surprising; the average teen in Southern California gravitates toward online mediums and are more captivated and interested in technology. Rather than tuning out in a boring traditional classroom setting, teens taking classes online are captivated by interactive tutorials that allow them to go at their own pace and to logout when they become tired.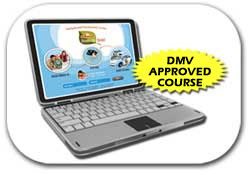 CA DMV Approved Drivers Ed
When taking drivers education in Westminster, CA, you want to be sure that the course you select is approved by the California Department of Motor Vehicles. When you successfully complete a course approved by the CADMV, you earn an official drivers education completion certificate. You will need this completion certificate when you go to the Westminster DMV to take your written permit test. The Drivers Ed Direct Online drivers education course is not only DMV approved, it goes above and beyond DMV requirements to make sure that your son or daughter not only passes the DMV test, but that they also gain the knowledge necessary to become a safe and responsible driver.
Am I Eligible for Online Drivers Ed?
Westminster teens are eligible to earn a provisional permit when they turn 15½ and can earn a provisional license when they turn 16. It is recommended that teens begin their drivers education program when they turn 15, which gives students 6 months to complete their drivers ed course, read the CADMV handbook, and prepare for the written permit exam at a qualified DMV in Orange County.

Lowest Priced Drivers Ed in Westminster
Don't overpay for your drivers ed experience. Top quality drivers ed doesn't have to cost a small fortune. For high school students living in Westminster, Stanton, Garden Grove, Cypress, Fountain Valley, Los Alamitos, Rossmoor, Seal Beach, Hawaiian Gardens, La Palma, Huntington Beach, Anaheim, Buena Park, Cerritos, Santa Ana, and Artesia, drivers education can now be taken online at prices lower than ever before. Our course is California DMV approved, comes with an official completion certificate when you pass, and is priced much lower than what a traditional drivers education classroom costs.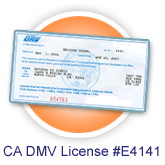 Online Drivers Ed in Westminster
When it comes to fulfilling your drivers education requirement in Orange County, it doesn't get any easier than with Drivers Ed Direct's Online driver's ed program. Our class is entirely online and can be completed entirely from the serenity and comfort of your own Westminster home. So sit back, relax, and enjoy the highest quality and most convenient course throughout Southern California.
Completing the Driver's Ed Requirement in Orange County
Ready to earn your drivers license? For most teens, the process starts around the age of 15 by taking a Online drivers ed program. When a teenager in Westminster turns 15½, they are legally old enough to earn a learning permit. After earning their permit, teens must take a minimum of 6 hours drivers training with a Department of Motor Vehicles licensed driving school in Southern California. In addition, teens must practice 50+ hours with their parents over a 6+ month period. When a teen turns 16 years old and had fulfilled all of their drivers ed and drivers training requirements, they can then schedule an appointment at the Westminster DMV to take their license test. After taking the driver's license test (which is taken in-car), a passing student will go home with a temporary driver's license that same day.
---
Not Going to High School in Westminster?
Our Drivers Education course has been approved by the California Department of Motor Vehicles for any age-appropriate teen meeting today's driver licensing requirements. Whether you are from Westminster, somewhere else in Orange County, or anywhere in Southern California; you can complete our courses online to meet your driver's ed requirement. Not from a Southern California high school like La Quinta High School, Westminster High School or American Hispanic School? Not a problem, we have classes for soon-to-be teen drivers across all of California: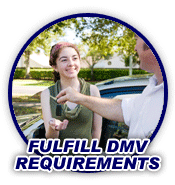 Westminster Traffic School
Being a perfect driver can be challenging, and even the most careful driver is susceptible to the dreaded traffic ticket. In the even that you are cited for speeding in Westminster or pulled over for running a red light in Southern California, TrafficSchool.com can help ease your pain. Sure, no one wants to go to traffic school, but if you have to go to traffic school (and you will want to, in order to avoid having the ticket go on your DMV driving record), TrafficSchool.com makes it as easy as possible by offering everything online and making the material easy to understand and the final exam easy to pass. Check out their Orange County Approved trafficschool class today!
Driving Resources for Westminster High School Teens

Looking for more than just drivers education? At DrivingLinks.com, residents of Southern California can find a lot of helpful driving information. Things you can accomplish online include downloading California DMV forms, registering for traffic school for your Westminster traffic ticket, reading the latest driving laws, and more. Their website is free to browse and will save Orange County drivers save time and money!