Nevada County Drivers Ed - Priced Low - No Coupons Needed!
As if you didn't love our Simple driver education class enough already, now we are offering students in Nevada County a special online discount of $5 when they use discount promo code "drive555"! Now you can get the best online course in the Mother Lode country for even less, only from Drivers Ed Direct!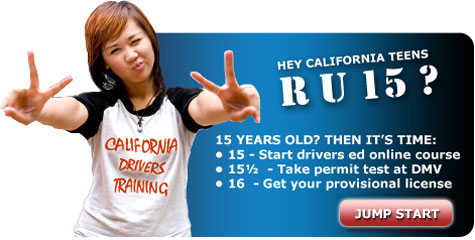 California DMV Approved Driver's Ed
If your teenager lives in the Mother Lode country, he or she is eligible to take our California Department of Motor Vehicles approved drivers education course. Make no mistake, there is a big difference in completing a California approved course versus one that is not approved. Specific guidelines must be followed with the California DMV and proof of completion is a must for teenagers to qualify to take the written exam. In addition to meeting specifications with California, our self-paced course provides top quality driver ed and is entirely online.
Truckee Driver Education
Simple Drivers Ed offers an online course that is approved for teens who live in Truckee. The Department of Motor Vehicles of California approved course can help teens with a strong start to their lifetime of driving. With reading and lessons, teens will retain important information that they will need in order to take their written test and rules of the road that they will need to pass their driving test. If you're unsure this is the course for you, try our no obligation ' try it before you buy it' option.

The Advantage of Taking Drivers Ed Online
A California DMV study concluded that students taking online or computer based drivers ed actually out perform students taking drivers ed in a traditional classroom setting when comparing exit exam scores. The advantages of an online drivers ed course are obvious:
Today's Truckee students naturally gravitate towards technology driven teaching methods, like the Internet
Online classes allow students the ability to start and stop as their attention span changes, whereas in traditional driving school classrooms, students tend to zone out or sleep when they become bored
Driver education online is more affordable for obvious reasons: low overhead, no books, no money spent on gas, etc.
Online drivers ed is more convenient because you can do it right from your Truckee home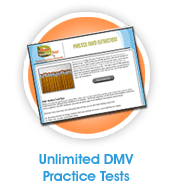 Simple Drivers Ed: Step By Step
Learning to drive can be challenging, but the process it takes to earn a driver license shouldn't be so complicated. If you are nearing your 16th birthday and live in Nevada County, these are the steps it takes to become a legally licensed driver in the state of California:
Complete CA DMV approved drivers education (such as our Simple drivers ed program)
Pass a written exam at a local DMV in the Mother Lode country to earn a practice permit
Complete drivers training with a DMV licensed driving school in Nevada County
Pass your road exam at the DMV to earn a provisional drivers license.
Truckee High School Drivers Education Requirements
The Drivers Ed Direct Simple drivers ed course can be taken by any teen in Truckee, South Lake Tahoe, Grass Valley, Placerville, North Auburn, Auburn, Cameron Park, Lincoln, Rocklin, Folsom, Roseville who is about to turn 15½ (the minimum age that you may take your permit test at the Truckee DMV). We recommend starting our DMV Approved drivers ed course sometime around your 15th birthday; that way you will be ready to go to the DMV when you turn 15½ and earn your learner's permit. Our course has been reviewed thoroughly by the Department of Motor Vehicles headquarters in Sacramento, CA and is approved for any age-eligible teens in the state looking to fulfill the drivers education requirement. So whether you are home schooled or attend Tahoe Truckee High School, you can enroll in our course.
---
Need Drivers Ed, But Not a resident of the Mother Lode country?
Looking for the leading driving school in Truckee, South Lake Tahoe, Grass Valley, Placerville, North Auburn, Auburn, Cameron Park, Lincoln, Rocklin, Folsom, Roseville ? Look no further! DriversEdDirect.com is your complete Simple solution for fulfilling your drivers ed requirement. Even if you don't live in Nevada County, our drivers education is the best there is. The truth is, our online driver's education program is approved for all of California. No matter what county or city you call home, we can help you earn your practice permit the easy, online way.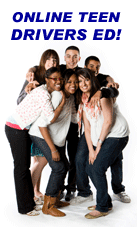 Dismissing Nevada County Court Tickets
Were you driving a little too fast on a Nevada County highway and got caught by a Truckee police officer? Don't ignore your citation and let your driving record suffer. By completing a Nevada County approved traffic school course with TrafficSchool.com, you can have most moving violations removed from your driving records, helping you to keep your insurance rates from rising and your license from being suspended.
Driving Links for Truckee HS Students

Unlike several years ago, today's driver can accomplish a lot of routine DMV related tasks from home without having to drive to the physical Truckee DMV office. Changing your address, ordering tags, downloading DMV applications, and scheduling appointments can all be done with a few clicks and key strokes. Checkout DrivingLinks.com today to see how the internet is making your life easier when it comes to driving.