Online Drivers Ed in Alturas
Drivers education online with Drivers Ed Direct is easy to access, easy to understand, and easy to complete around your ever-changing schedule. In fact, Alturas teens can sign-up for our course online, take all of the drivers education lessons online, and complete our final exam online. When you are finished, we will mail an official drivers education certificate to your home in Alturas. So skip the hassle of driving to and from class; with drivers ed online, you can access the course when you have the time, from anywhere you can get online. No wonder Drivers Ed Direct is one of the fastest growing driving schools in Northeastern California!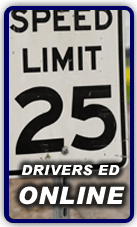 Practice Permit Exams Online
Free DMV practice tests! Just another perk from Drivers Ed Direct when you take our Online drivers education course. Use our practice test simulator to help better prepare you for your big permit test day at the Alturas DMV. Our practice tests are multiple choice and include questions almost identical to the real permit test questions.
Completing the Driver's Ed Requirement in Modoc County
Fulfilling your CA DMV requirements in Modoc County doesn't have to complicated and confusing. With our online Drivers Ed Course, the process is quite simple really. All you need to do in order to earn a learners permit is the following:
Sign up for our Online program online
Complete the entire program online, including out multiple choice final exam
Walk in to the Alturas DMV and take a written permit test
If you successfully pass your exam, you will earn your learner's permit.
A DMV clerk will take your photo for your eventual license and send you on your way.

The Online Drivers Ed Advantage
Today's Alturas teenagers have 2 choices for fulfilling their California Drivers Education requirement: attending a 30 hour classroom course or taking a Modoc County CA DMV approved Internet-based course. Besides being more affordable, more convenient, and self-paced, online drivers ed is also proven to better prepare teens for their written exams. According to a 2003 DMV study, teens completing a computer based drivers ed course versus a traditional drivers ed class actually scored higher on their exit tests.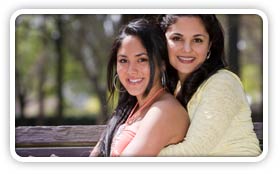 Get Great Drivers Ed and More!
Learning to drive is one of the most important milestones in any Alturas teen's life. Just ask one of the hundreds of students from Mondoc Charter or Mondoc High School. Some eagerly anticipate getting their license, while other Modoc County teens are scared to get on the road. At Drivers Ed Direct, we cater to all teens by providing our students with all of the tools they need to be a success when they start driving alone. Our Online drivers education program teaches them the rules of the road and our online articles, blogs, and mentoring programs provide another important layer of insight into the world of driving. Well rounded drivers with the confidence they need to navigate our California roads safely and responsibly. That's what we're all about, from Alturas to Susanville, Shasta Lake, Redding, Anderson, Red Bluff, Magalia, and Chico.
Am I Eligible for Online Drivers Ed?
The DMV requires minors to be at least 15 years and 6 months old before earning a provisional practice permit. In Alturas, CA, most students will begin their drivers ed experience around their fifteenth birthday. Our course is available to all Mondoc Charter or Mondoc High School students, as well as home study students, and students that commute from other jurisdictions. As long as the minor is a California resident, our course is approved for fulfilling there driver education requirement.
---
Modoc County Traffic School
Did you get ticketed in Alturas? For most moving violations cited in Modoc County, eligible drivers can have the citation dismissed and keep the negligent operator point from appearing on their California Driving Record. TrafficSchool.com, the leading online traffic school provider in Northeastern California, has easy, educational, and Modoc County Court approved traffic school classes that you can take from the comfort of your own home. Visit TrafficSchool.com to learn more about their affordable internet classes and to read hundreds of testimonials from satisfied customers throughout California.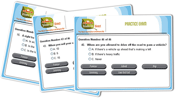 Driving Resources for Alturas Drivers

Looking for an online driving guide to help you navigate the roadways in Modoc County? DrivingLinks.com has a plethora of online resources for the Alturas driver, both young and old. Teens can benefit from the online driving handbooks, drivers ed resources, and driving games. Mature drivers can find online traffic schools, defensive driving classes, and printable DMV forms. Get help with all things driving at DrivingLinks.com.
Learning to Drive Outside of Northeastern California California
Our driving school course online is the most convenient course in the entire state of California. Whether you change high schools or move from Alturas to somewhere in Susanville, Shasta Lake, Redding, Anderson, Red Bluff, Magalia, and Chico, our Online drivers ed class is approved statewide, so you can rest assured that our course will still be approved for you. Whether you are home schooled, go to high school in Mondoc Charter or Mondoc High School, or are already done with high school, teens can use our course worry free, knowing they are taking a CA-DMV Approved class.