Simple Drivers Ed in Modoc County
Drivers education online with Drivers Ed Direct is easy to access, easy to understand, and easy to complete around your ever-changing schedule. In fact, Alturas teens can sign-up for our course online, take all of the drivers education lessons online, and complete our final exam online. When you are finished, we will mail an official drivers education certificate to your home in Alturas. So skip the hassle of driving to and from class; with drivers ed online, you can access the course when you have the time, from anywhere you can get online. No wonder Drivers Ed Direct is one of the fastest growing driving schools in Northeastern California!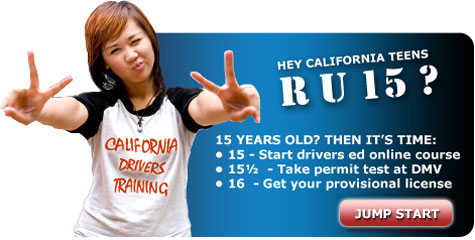 Driver Safety Resources from Drivers Ed Direct
Drivers Ed Direct isn't just about getting your money and then pushing you out onto Northeastern California roads to fend for yourself. We genuinely want you to become a great driver. In addition to our Online drivers ed, we equip our students with other tools and resources to make their driving lives easier. Our live support is available to help you answer any driving questions, our website is filled with supplementary driving articles, teen safety resources, and even some games geared towards teaching you to park. See for yourself why we are rated so well by third party sites like the Modoc County, CA Better Business Bureau and by independent reviews from Yelp.com in Alturas.
Modoc County, CA DMV Approved Drivers Ed
Obtaining the privilege to drive in California requires completing a few short steps. The first step is completing the Online Drivers Education Course. Once this California DMV approved course is complete, your teen will be eligible to take the DMV written test. Proof of completion is a requirement, and will provide the proof your teen needs once the course is complete. When your teen passes the written test, your teen will receive a driving permit. Your teen will need to complete at least 1 lesson with an approved driving school in order to activate the permit. Student's who live in Susanville, Shasta Lake, Redding, Anderson, Red Bluff, Magalia, and Chico are eligible to take the course.

Practice Permit Exams Online
Passing your permit test at the Alturas DMV is easy when you choose Drivers Ed Direct as your driving school. First of all, our Online drivers ed course will thoroughly prepare you with the knowledge you need to master the rules of the road. In addition to our online course, we also provide students with example DMV practice tests. Take as many sample tests as you want with our practice permit test generator. Finally, reading your CADMV handbook will even further prepare you to succeed come test day. Practice tests are available for all students in Modoc County, including teens at Mondoc Charter or Mondoc High School.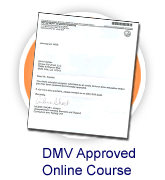 Cheap Drivers Ed
Here's our promise to Alturas parents: we will provide your son or daughter with the highest quality drivers education at a price that you can feel great about. In fact, our prices are so low that we are willing to price match with any of our competitors offering a California DMV Approved Drivers Ed Course. But before you give us or any other driving school in Northeastern California your money, do some research. Whether you read independent reviews on Yelp, customer feedback on Facebook, or simply visit our industry best website, you'll see why we are considered both the most affordable and the best quality driving school in Modoc County.
Alturas Driver Education
Online Drivers Education offers an online drivers education course for California teens. If you live in Modoc County or in Susanville, Shasta Lake, Redding, Anderson, Red Bluff, Magalia, and Chico, your teen can receive quality online education with our program. In addition, parents can sit along side their teen and observe how the program runs. If a parent decides this is not the right program for their student, we have a 'Try it before you buy it' policy so parents can be at ease knowing that they do not have to pay for a program they feel does not suit their child. However, we believe our course is something both teen and parent will be happy with.
---
Moving Outside of Northeastern California?
Our driving school course online is the most convenient course in the entire state of California. Whether you change high schools or move from Alturas to somewhere in Susanville, Shasta Lake, Redding, Anderson, Red Bluff, Magalia, and Chico, our Online drivers ed class is approved statewide, so you can rest assured that our course will still be approved for you. Whether you are home schooled, go to high school in Mondoc Charter or Mondoc High School, or are already done with high school, teens can use our course worry free, knowing they are taking a CA-DMV Approved class.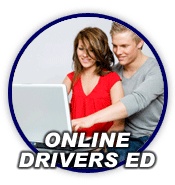 Online Alturas DMV Help and Other Driving Resources

Unlike several years ago, today's driver can accomplish a lot of routine DMV related tasks from home without having to drive to the physical Alturas DMV office. Changing your address, ordering tags, downloading DMV applications, and scheduling appointments can all be done with a few clicks and key strokes. Checkout DrivingLinks.com today to see how the internet is making your life easier when it comes to driving.
Dismissing Alturas Court Tickets
Did you get ticketed in Alturas? For most moving violations cited in Modoc County, eligible drivers can have the citation dismissed and keep the negligent operator point from appearing on their California Driving Record. TrafficSchool.com, the leading online traffic school provider in Northeastern California, has easy, educational, and Modoc County Court approved traffic school classes that you can take from the comfort of your own home. Visit TrafficSchool.com to learn more about their affordable internet classes and to read hundreds of testimonials from satisfied customers throughout California.