What Do I Need To Do?
Ready to earn your drivers license? For most teens, the process starts around the age of 15 by taking a Online drivers ed program. When a teenager in Los Banos turns 15½, they are legally old enough to earn a learning permit. After earning their permit, teens must take a minimum of 6 hours drivers training with a Department of Motor Vehicles licensed driving school in the San Joaquin Valley. In addition, teens must practice 50+ hours with their parents over a 6+ month period. When a teen turns 16 years old and had fulfilled all of their drivers ed and drivers training requirements, they can then schedule an appointment at the Los Banos DMV to take their license test. After taking the driver's license test (which is taken in-car), a passing student will go home with a temporary driver's license that same day.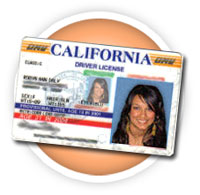 Easy Drivers Ed in Los Banos
Are you a Los Banos high school student with a heavy school load? Or maybe you are super busy with school clubs, athletics, or after school activities? If so, then you probably don't have a lot of extra time to drive back and forth to some out or the way drivers ed class somewhere in the San Joaquin Valley. Why not take your drivers ed class from home, when you want to? Our Online course is as simple as can be: you sign up online, take the course online, and login and logout whenever and wherever you choose. Join students in Los Banos High School, Valley Los Banos Community Day or Cornerstone Christian Academy who already know that Drivers Ed Direct is the fun, easy way to earn your learner's permit.
Los Banos High School Drivers Education Requirements
In California, teenagers must be 15½ before they can earn a learner's driving permit. With this said, it makes most sense for teens to begin their drivers education when they turn 15. This will give them ample time to familiarize themselves with the rules of the road, read the driver handbook, and take several practice DMV tests before going to your local Los Banos DMV to take the written permit test. Our Online driver education program is approved for any teen in Merced County, whether you are home schooled or attend Los Banos High School, Valley Los Banos Community Day or Cornerstone Christian Academy.

Los Banos Drivers Ed
Los Banos Drivers Education is best way to complete drivers education without having to attend a classroom course. If the teenager attends Los Banos High School, Valley Los Banos Community Day or Cornerstone Christian Academy or lives in Merced County, then our course will fulfill their requirement for drivers education. The course is self-paced and can be worked on anytime the teen's schedule permits. If the teen needs to take a break, no problem. The teen can log off of the program and their place will be saved. Once they return to the course, the teen will pick-up where they left off.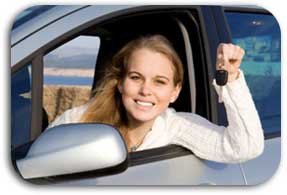 Low Cost Drivers Ed in Los Banos
We feel that first class driving school classes should be available to everyone, regardless of their financial situation. After all, wouldn't the roads be a safer place is everyone out there had the best drivers education available? Now students in Los Banos High School, Valley Los Banos Community Day or Cornerstone Christian Academy can get the best drivers ed for less when they go to Drivers Ed Direct for their driver's ed requirement. Our online, CA DMV approved course is the best in the business and, for a low low price, students everywhere in Merced County can now afford the best.
So Much More than Online Driver's Ed
Get more than just your average driver education experience when you select Drivers Ed Direct as your Los Banos driving school. Browse our website for free resources that other driving school in the San Joaquin Valley just don't offer. We have an ongoing and update drivers education article database, online driving games, free DMV practice exams, web videos, and engaging programs like our highly touted Respect Reality Driving Campaign for Merced County Teens. See what the buzz is about and why we're not just another run-of-the-mill driving school.
---
Not Living in Los Banos or in the San Joaquin Valley?
Not a resident of Los Banos? Or maybe you are planning of moving outside of Merced County soon and don't want to start drivers ed because you're concerned you'll have to do it all over again when you move into you're new home in another city. With Drivers Ed Direct, you get a drivers ed course that is approved across the entire state of California, so even if you change residences or move across county lines, you won't have to worry about your drivers ed course being lost. Since we're 100% online, you can pick up online from your new home without any down time or loss of course credit. We are the most convenient drivers education provider in the San Joaquin Valley and beyond!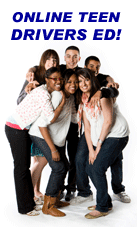 Merced County High School Driving Resources and Information Online

Did you know all of the things that can be accomplished right from the comfort of your own home in Los Banos? If you were ticketed in Merced County, you can take traffic school online without having to go to a class or court. If you go to Los Banos High School, Valley Los Banos Community Day or Cornerstone Christian Academy and need your learner permit, you can take drivers ed online. Need DMV forms? Why wait in line at the Los Banos DMV when you can down many forms over the internet. Do all this and more at DrivingLinks.com.
Merced County Traffic School
Don't let a traffic citation ruin your day or your driving record. Drivers cited for a one-point moving violation in Merced County can attend an 8-hour traffic school to have their violation effectively removed from their official driving record. With TrafficSchool.com, the best traffic school in Los Banos, you can complete your 8-hour traffic school requirement right from home without having to attend a boring traffic school or a painful to endure comedy traffic school.