How Online Drivers Education Works
It's amazing how may teens and parents in Willits come to us, confused about the driver's licensing process in Mendocino County. It's really a simple process once the steps are clearly laid out. Here are the general steps one should take to earn a license in Northern California:
Sign up for our On Line drivers education class sometime before you turn 15½
Pass our online program to earn a completion certificate for the Willits DMV
Take and pass your test at the DMV to earn your learner permit
Take lessons with a local Willits driving school and practice for 6 months with your permit
After 6 months of practice and when you are at least 16, go the DMV to pass your driving test.
Pass your drive test and go home with your provisional license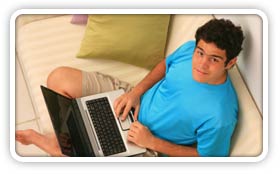 On Line Drivers Ed
Willits Drivers Education is a convenient way for teens to meet their requirements to earn their driving permit. Teens who live in Mendocino County can take the course that is schedule-friendly. There is no need for them to rearrange their schedule for this course. It is available 24/7 and can be worked on in between their other activities.
Cheap Drivers Ed
Here's our promise to Willits parents: we will provide your son or daughter with the highest quality drivers education at a price that you can feel great about. In fact, our prices are so low that we are willing to price match with any of our competitors offering a California DMV Approved Drivers Ed Course. But before you give us or any other driving school in Northern California your money, do some research. Whether you read independent reviews on Yelp, customer feedback on Facebook, or simply visit our industry best website, you'll see why we are considered both the most affordable and the best quality driving school in Mendocino County.

Free Practice Written DMV Permit Tests
Passing your permit test at the Willits DMV is easy when you choose Drivers Ed Direct as your driving school. First of all, our On Line drivers ed course will thoroughly prepare you with the knowledge you need to master the rules of the road. In addition to our online course, we also provide students with example DMV practice tests. Take as many sample tests as you want with our practice permit test generator. Finally, reading your CADMV handbook will even further prepare you to succeed come test day. Practice tests are available for all students in Mendocino County, including teens at Willits High School or Trinity Holiness Academy.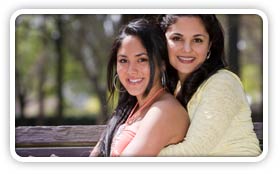 Drivers Ed Age Requirements for Willits High School Teens
Our Willits DMV approved drivers education program is approved for all of Mendocino County, no matter if you are a private school student, public school student, or home school student. Students will be able to earn a driving permit at age fifteen and six months (15½), so taking and completing your drivers ed course prior to your 15½ birthday is highly recommended.
Simple Drivers Ed in Willits
Online drivers education with Drivers Ed Direct is truly the easiest and most convenient way to fulfill your drivers education requirement in Mendocino County. Willits High School or Trinity Holiness Academy students can schedule their course around their own hectic life and are allowed the ability to complete the course over multiple sittings. In addition, the On Line course itself is easy and straightforward. The lessons are well constructed, the tutorials help make sense of the concepts, and the quizzes are multiple choice. From beginning to end, we offer Willits teenagers the simple solution to earning a drivers education certificate.
---
Not From Willits?
Drivers Ed Direct is not only the top driving school in Northern California, we are a highly respected driving school across all of California and have even garnered national media attention on such shows as The Tonight Show, Dr. Phil, Jimmy Kimmel, and NBC news. No matter where you live in the state of California, you can enroll in our On Line drivers ed and know you are getting the same quality education as all of our students, even those living outside of Willits. Our goal is to save the world, one new driver at a time... including you!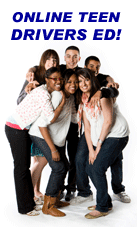 More Driving Help for Drivers in Willits

No matter if you are a new driver or a seasoned road warrior, DrivingLinks.com has the resources you need to make life on the road just a little bit easier. Learn traffic safety laws, enroll in Mendocino County defensive driving classes, play interactive driving games, locate the Willits DMV, and download DMV forms... get it all online without having to leave your home.
Mendocino County Tickets
Pulled over in Mendocino County for speeding? Don't pay your ticket without going to traffic school first! TrafficSchool.com, Northern California's leading traffic school, can help you save your driving record by eliminating the negligent operator points from your driving record. So give TrafficSchool.com a try and avoid any costly increases in your auto insurance premiums.