Lowest Priced Drivers Ed in Point Arena
Here's our promise to Point Arena parents: we will provide your son or daughter with the highest quality drivers education at a price that you can feel great about. In fact, our prices are so low that we are willing to price match with any of our competitors offering a California DMV Approved Drivers Ed Course. But before you give us or any other driving school in Northern California your money, do some research. Whether you read independent reviews on Yelp, customer feedback on Facebook, or simply visit our industry best website, you'll see why we are considered both the most affordable and the best quality driving school in Mendocino County.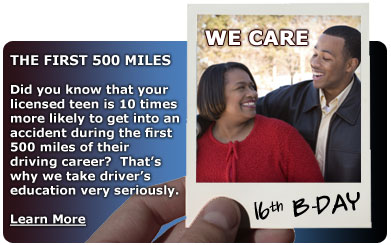 CA DMV Approved Drivers Ed
Before paying for any drivers ed program, whether it be online or in a classroom, make sure the course you are registering for is approved by the Mendocino County DMV. Any legitimate school should be able to show you their DMV approval letter that verifies that their Low Cost course will actually earn you the completion certificate you need to obtain a learner's permit. You can view Drivers Ed Direct's DMV Approval letter here: Point Arena, CA DMV Approval Letter
Point Arena Driver Ed
Point Arena Driver Ed offers a web-based course that can be taken anywhere a teen has a laptop and internet access. The course is California DMV approved and completion certificates will be accepted by the DMV for teens to take their written test to receive their driving permit. Once their permit is received, it must be signed by a licensed or authorized driving instructor before they can use it. Our course is authorized for students who attend Point Arena High School or live in Mendocino County.

Point Arena, CA Drivers Ed Eligibility Requirements
The DMV requires minors to be at least 15 years and 6 months old before earning a provisional practice permit. In Point Arena, CA, most students will begin their drivers ed experience around their fifteenth birthday. Our course is available to all Point Arena High School students, as well as home study students, and students that commute from other jurisdictions. As long as the minor is a California resident, our course is approved for fulfilling there driver education requirement.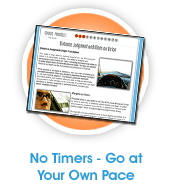 Free DMV Practice Tests
Trying to find sample driver's license tests online? Looking for examples of the DMV permit test? Drivers Ed Direct gives Point Arena teens access to a wide variety of practice tests for free when they register for our Low Cost drivers education course. No matter where you live in Ukiah, Healdsburg, Windsor, Clearlake, Santa Rosa, Roseland, Rohnert Park, Petaluma, Sonoma, Novato, Napa, San Anselmo, San Rafael, Larkspur, and American Canyon, you can take our example quizzes from anywhere. Since we offer an unlimited amount of tests, you can keep practicing for the real exam as many times as you need!
The Benefits of an Internet Based Drivers Education Course
Learning the rules of the road and California traffic laws can be a 30-hour long, boring process when students at Point Arena High School are forced to sit in a traditional Point Arena driving school classroom. When students become disengaged, the knowledge they need to learn is lost and their ability to become the best driver they can be is harmed. By electing to take a CA DMV approved online drivers ed course, students are able to break the course up into smaller sections and learn the material at their own pace. Furthermore, our drivers ed course is packed with interactive lessons and well written curriculum designed to engage our students attention so they succeed on their DMV test and when they one day become licensed drivers out on the open road.
---
Learn To Drive Anywhere Northern California or Beyond!
Drivers Ed Direct is not only the top driving school in Northern California, we are a highly respected driving school across all of California and have even garnered national media attention on such shows as The Tonight Show, Dr. Phil, Jimmy Kimmel, and NBC news. No matter where you live in the state of California, you can enroll in our Low Cost drivers ed and know you are getting the same quality education as all of our students, even those living outside of Point Arena. Our goal is to save the world, one new driver at a time... including you!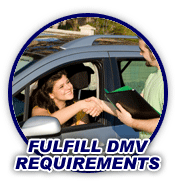 Northern California Traffic School
Are you an adult driver in Point Arena that got ticketed for speeding, making an illegal turn, or committing another minor traffic violation? For most counties in California, our partner TrafficSchool.com can help you dismiss your ticket and keep the points off your record. In addition, an online traffic school can help you brush up on the driving laws learned while attending driving school in Mendocino County.
Driving Links for Point Arena HS Students

Drivers in Mendocino County looking for quality driving related resources need to visit DrivingLinks.com. Browse a wide variety of resources for every motorist, from beginner to expert. Check out what DMV's are located in Northern California and download forms from home instead of driving to your local Point Arena DMV.