Low Cost Palmdale Drivers Education
Looking for low priced teen traffic school in Palmdale? Look no further! At Drivers Ed Direct, our prices can't be beat. Are course is already low priced because it is online and doesn't require extra overhead like classrooms and books. Not to mention that we will gladly price match with any other online course that is also Palmdale DMV Approved!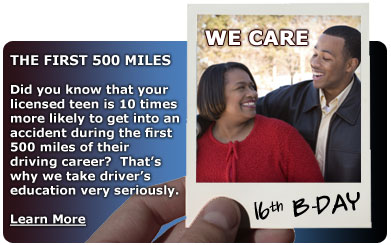 Get Great Drivers Ed and More!
Drivers Ed Direct is your one stop shop for all things driving safety in Palmdale, California. That's right, we are not just another one of the numerous driving schools in Los Angeles County whose only concern is taking your money and then disappearing from the face of the earth. Rather, Drivers Ed Direct views your driver training experience as a life-long relationship based on developing good driving habits and re-education of our students as driving laws continually change and road rules evolve. We feel it is our duty, as a member of your Palmdale community, to teach students about the hazards and problems that our highways present. Learn more by exploring our Teen Driving Safety Portal "Respect Reality".
How Old Do I have to Be to Take Drivers Ed in California?
If you are at least 15½ years of age, can pass a vision exam, and have completed drivers education, you will be eligible to take a provisional permit test at the DMV in Palmdale. To fulfill the drivers ed requirement, you must complete a DMV approved course to earn a certificate of completion. You can start this course at any age, but remember you can not take the permit exam until you turn 15½. In Los Angeles County, most students begin drivers ed when they are 15 years old or older.

Free DMV Practice Permit Tests
Free DMV practice tests! Just another perk from Drivers Ed Direct when you take our CA Approved drivers education course. Use our practice test simulator to help better prepare you for your big permit test day at the Palmdale DMV. Our practice tests are multiple choice and include questions almost identical to the real permit test questions.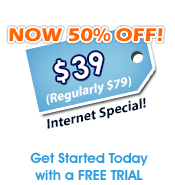 Why Drivers Education on the Web?
The days of taking drivers ed in a Palmdale High School classroom are all but extinct. For teens in the 21st century, drivers education is mostly conducted in a privatized classroom or by a DMV Approved course provider. In 2003, the DMV conducted a study and came to the conclusion that students taking online drivers education courses actually scored higher on their course exit exams than students learning the same information in a traditional drivers education classroom setting. These findings are not surprising; the average teen in Southern California gravitates toward online mediums and are more captivated and interested in technology. Rather than tuning out in a boring traditional classroom setting, teens taking classes online are captivated by interactive tutorials that allow them to go at their own pace and to logout when they become tired.
How Online Drivers Education Works
The CA Approved Drivers Ed Direct course is simple to register for, simple to take, and simple to complete. We are committed to helping you every step of the way and give you the guidance you need to proceed to the DMV. Here is how our online program works, beginning to end:
Enroll in out CA Approved drivers ed, it takes just a few minutes
Read each section; at the end of each section there is a short multiple choice exam
When finished with the program sections, there is a comprehensive final exam that you will have multiple attempts to pass; once you pass the final, we send you your drivers ed completion certificate
Take our simulated sample permit tests before you go to the Palmdale DMV to take your test
Go to the DMV (age 15½ minimum) and take your written permit test!
---
Los Angeles County Traffic School
If your driving record is important to you, you will inevitably want to do all you can to keep any negative points off it. By taking an accredited traffic school class in Palmdale, you can have simple one-point traffic violations removed from your driving record. TrafficSchool.com has an online internet traffic school course that is approved by Los Angeles County to erase traffic citations. When quality, low prices, and being able to do traffic school from home matter to you, then TrafficSchool.com is the smartest choice you can make for dismissing a ticket.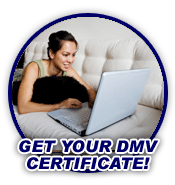 More Driving Help for Drivers in Palmdale

Visit DrivingLinks.com online to find DMV information specific to your state. You can also find other online driving resources like Palmdale traffic school classes, driving laws, driving statistics, and links to free driving games.
Not Living in Palmdale or in Southern California?
Our internet driver training program is California Department of Motor Vehicles approved for each and every city in the state. Whether you live in Los Angeles County, somewhere in Southern California, or in another part of the state all together - you can take our course! We've helped students at Quartz Hill High School, Desert Sands Charter, Highland High School, Palmdale High School, R. Rex Parris High School or William J. Knight High School obtain their learner permit, but we've also helped literally hundreds of thousands