Web Drivers Ed - Approved For all of Lakeport
Before paying for any drivers ed program, whether it be online or in a classroom, make sure the course you are registering for is approved by the Lake County DMV. Any legitimate school should be able to show you their DMV approval letter that verifies that their Web course will actually earn you the completion certificate you need to obtain a learner's permit. You can view Drivers Ed Direct's DMV Approval letter here: Lakeport, CA DMV Approval Letter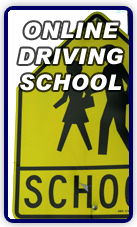 Lakeport Driver's Education
Web Drivers Ed offers an online course that is approved for teens who live in Lakeport. The Department of Motor Vehicles of California approved course can help teens with a strong start to their lifetime of driving. With reading and lessons, teens will retain important information that they will need in order to take their written test and rules of the road that they will need to pass their driving test. If you're unsure this is the course for you, try our no obligation ' try it before you buy it' option.
Simple Drivers Ed in Lake County
When it comes to fulfilling your drivers education requirement in Lake County, it doesn't get any easier than with Drivers Ed Direct's Web driver's ed program. Our class is entirely online and can be completed entirely from the serenity and comfort of your own Lakeport home. So sit back, relax, and enjoy the highest quality and most convenient course throughout the Bay Area.

Web Drivers Ed: Step By Step
Taking drivers ed online with Drivers Ed Direct is the easy, fun, and educational way to fulfill your drivers education requirement in Lakeport. Here's what you need to do:
Go online and sign up in minutes for our Web drivers ed course.
Read educational online lessons filled with interactive tutorials
Pass our online final exam from the comfort of your Lakeport home - you have many attempts to pass!
When you pass, your completion certificate ships to your home in Lakeport.
Take your drivers ed certificate, along with other DMV paperwork (we'll list them out for you) to the closest Lake County DMV.
Pass your written permit test at the DMV and you go home with your permit that day (p.s. - this is when they take your picture for the license, so look sharp!)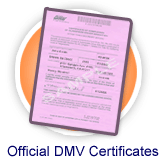 So Much More than Web Driver's Ed
Drivers Ed Direct delivers much more than your average driving school in Lakeport. Besides providing Lakeport HS teens with an amazing drivers education experience, we also do our part to make our students the most informed and responsible drivers they can be. We sponsor teen safety awareness program (like our original Respect Reality Pledge for Change), publish articles and news letters with driving law updates, and strive to remain "driving partners" with our students long after they graduate by constantly updating our Driving School Facebook page with driving tips and news. We promise, we offer more than just another Web driving school class... much more!
The Online Drivers Ed Advantage
Learning the rules of the road and California traffic laws can be a 30-hour long, boring process when students at Clear Lake High School, Lloyd Hance Community High School, Renaissance Court or Legacy School are forced to sit in a traditional Lakeport driving school classroom. When students become disengaged, the knowledge they need to learn is lost and their ability to become the best driver they can be is harmed. By electing to take a CA DMV approved online drivers ed course, students are able to break the course up into smaller sections and learn the material at their own pace. Furthermore, our drivers ed course is packed with interactive lessons and well written curriculum designed to engage our students attention so they succeed on their DMV test and when they one day become licensed drivers out on the open road.
---
Not Going to High School in the Bay Area?
Learning to drive in California is finally convenient for everyone, no matter where you live. Whether living in a larger city like Lakeport, or in a smaller city somewhere outside of the Bay Area, high school students from any city in CA can easily fulfill their driver education requirement from the comfort of their own home. Our Web course is approved by the Department of Motor Vehicles and can be taken by any teen, regardless of where they live in California.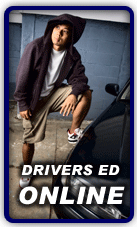 Dismissing Lake County Court Tickets
Online traffic school is an excellent option for Lakeport motorists looking for an inexpensive, Lake County Approved, and highly convenient way to dismiss a traffic citation. TrafficSchool.com has been helping drivers throughout the Bay Area, in cities like Clearlake, Ukiah, Healdsburg, Windsor, Santa Rosa, Roseland, Rohnert Park, Sonoma, Petaluma, Napa, Woodland, Novato, South Yuba City, Vacaville, and American Canyon, dismiss traffic citation points for over 15 years! Choose the trusted leader in online traffic school and ensure that your driving record is kept in good order.
Lake County High School Driving Resources and Information Online

Drivers in Lake County looking for quality driving related resources need to visit DrivingLinks.com. Browse a wide variety of resources for every motorist, from beginner to expert. Check out what DMV's are located in the Bay Area and download forms from home instead of driving to your local Lakeport DMV.