Drivers Ed Age Requirements for Clearlake High School Teens
Who is eligible for Internet drivers ed? Any teen living in Lake County, California. That's right, no matter where you live in the Bay Area, you can take our course. If you go to high school in Clearlake Community High School or Hilltop Christian School, you are eligible. If you are a home school or home study student in Clearlake, you can take our online course. Live in nearby cities like Healdsburg, Windsor, Ukiah, Santa Rosa, Roseland, Rohnert Park, Sonoma, Napa, Woodland, Petaluma, Vacaville, South Yuba City, Davis, Yuba City, and Dixon? You can also take our internet drivers ed course to fulfill your California DMV driver education requirement.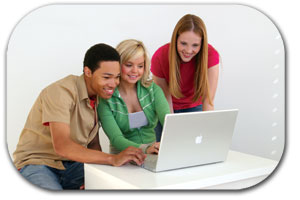 California DMV Approved Driver's Ed
Attention Clearlake High School Teens: Make sure you only enroll in a CA DMV Approved Drivers Education Program! No matter what high school students are from (including Clearlake Community High School or Hilltop Christian School), only an officially Lake County Department of Motor Vehicles Approved curriculum will earn you the completion certificate you need in order to take a permit test at the DMV. Drivers Ed Direct not only has the best online programs in the Bay Area, our Internet courses are always DMV Approved.
More than Just Internet Drivers Education
Get more than just your average driver education experience when you select Drivers Ed Direct as your Clearlake driving school. Browse our website for free resources that other driving school in the Bay Area just don't offer. We have an ongoing and update drivers education article database, online driving games, free DMV practice exams, web videos, and engaging programs like our highly touted Respect Reality Driving Campaign for Lake County Teens. See what the buzz is about and why we're not just another run-of-the-mill driving school.

Completing the Driver's Ed Requirement in Lake County
Fulfilling your CA DMV requirements in Lake County doesn't have to complicated and confusing. With our online Drivers Ed Course, the process is quite simple really. All you need to do in order to earn a learners permit is the following:
Sign up for our Internet program online
Complete the entire program online, including out multiple choice final exam
Walk in to the Clearlake DMV and take a written permit test
If you successfully pass your exam, you will earn your learner's permit.
A DMV clerk will take your photo for your eventual license and send you on your way.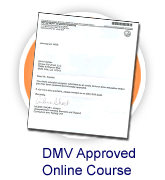 Free Practice Exams for the CA DMV Permit Test
Nervous about your upcoming permit test at your local Clearlake DMV office? Don't be! If you choose Drivers Ed Direct as your driving school (like hundreds of other teens in Lake County already have), you will be well prepared to succeed on your written exam. Reading your driving handbook and completing our Internet drivers ed class will prepare you well, but taking our sample CADMV practice tests online will give you even more test-day confidence. Take as many practice tests as you want, we don't mind and we won't charge you a penny extra! Guess that's why students at Clearlake Community High School or Hilltop Christian School absolutely love our California licensed driving school.
The Online Drivers Ed Advantage
Taking drivers education on the Internet has become the gold standard for teens in Lake County wanting to earn a permit and learn the rules of the road as laid out by the California Department of Motor Vehicles. In fact, a CADMV study showed that teens receiving Internet computer based instruction actually retained information better and scored higher on their exit exams than students learning the same material in a classroom setting. Other of advantages of online instruction are also apparent, such as the huge low-cost benefit of taking drivers ed from home in Clearlake. Whey spend the time and money on gas driving half way across the Bay Area when you can have a better education right from your own computer?
---
Dismissing Clearlake Court Tickets
It happens. You're driving down a road in Clearlake and you lose track of your speedometer. You look in your review mirror and the unwelcome sight of sirens is flashing and a Lake County sheriff is beckoning you to pull over. 15 minutes later you are on your way with a traffic ticket in hand and your driving record ruined, right? Not necessarily! A single traffic ticket doesn't have to be the end of your status as a good driver. By completing the TrafficSchool.com online defensive driving course, you can actually have the ticket dismissed from your record and your insurance company will never know you were cited... meaning your insurance rates will never increase!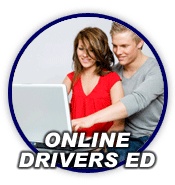 Clearlake High School Driving Resources Online

Find a comprehensive collection of driving links and resources designed to make the driving life of the Bay Area residents easier and more efficient. Hop online to choose a traffic school for your Lake County ticket or find a driving school in Clearlake for your teen. You can also download DMV forms, play driving flash games, and read articles related to driving.
Need Drivers Ed, But Not a resident of the Bay Area?
Drivers Ed Direct is not only the top driving school in the Bay Area, we are a highly respected driving school across all of California and have even garnered national media attention on such shows as The Tonight Show, Dr. Phil, Jimmy Kimmel, and NBC news. No matter where you live in the state of California, you can enroll in our Internet drivers ed and know you are getting the same quality education as all of our students, even those living outside of Clearlake. Our goal is to save the world, one new driver at a time... including you!