Completing the Driver's Ed Requirement in LA County
Fulfilling your CA DMV requirements in LA County doesn't have to complicated and confusing. With our online Drivers Ed Course, the process is quite simple really. All you need to do in order to earn a learners permit is the following:
Sign up for our Cheap program online
Complete the entire program online, including out multiple choice final exam
Walk in to the Burbank DMV and take a written permit test
If you successfully pass your exam, you will earn your learner's permit.
A DMV clerk will take your photo for your eventual license and send you on your way.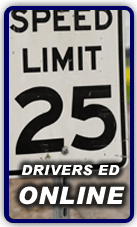 More than Just Drivers Ed
Get more than just your average driver education experience when you select Drivers Ed Direct as your Burbank driving school. Browse our website for free resources that other driving school in Southern California just don't offer. We have an ongoing and update drivers education article database, online driving games, free DMV practice exams, web videos, and engaging programs like our highly touted Respect Reality Driving Campaign for LA County Teens. See what the buzz is about and why we're not just another run-of-the-mill driving school.
Drivers Ed Discounts in Burbank
Attention Burbank teens: Use drivers ed coupon discount code "UTURN" and save 15% more off our already low-priced, discounted drivers ed course. It's a drivers ed sale price that can't be beat. And with our LA County Department of Motor Vehicles Approved drivers ed course, you also know you're getting a great product. Hundreds of teens throughout North Hollywood, Studio City, Glendale, Sun Valley and Valley Village and students at Burbank High School, Burroughs High School, Burbank Usd Community Day, Options For Youth-Burbank, Bellarmine-Jefferson High School or Providence High School love our online program; now it's your turn to see what everyone is buzzing about!

Easy Drivers Ed in Burbank
When it comes to fulfilling your drivers education requirement in LA County, it doesn't get any easier than with Drivers Ed Direct's Cheap driver's ed program. Our class is entirely online and can be completed entirely from the serenity and comfort of your own Burbank home. So sit back, relax, and enjoy the highest quality and most convenient course throughout Southern California.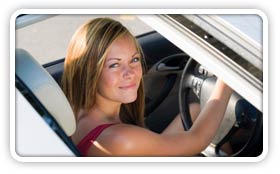 Burbank Driving School Benefits
Drivers Ed Direct, servicing Burbank, takes pride in providing the materials your teenager needs to successfully pass the California DMV Drive Test. In addition to the information provided by our highly skilled instructors, your teen will be able to login to our website and review vital information to help pass the test in Southern California. In addition, you and your teen can contact our office and speak to a customer service professional with questions on products and services we have to offer. If your teen was referred to us by Burbank High School, Burroughs High School, Burbank Usd Community Day, Options For Youth-Burbank, Bellarmine-Jefferson High School or Providence High School athletic team or club, let us know. You may qualify for a special discount.
Student Driver Training in Burbank
Let Drivers Ed Direct be your first choice when it comes to selecting a Burbank driving school. We are well respected throughout Southern California and have taught thousands of teens throughout Burbank, North Hollywood, Studio City, Glendale, Sun Valley and Valley Village how to drive. We teach every aspect of driving, from basics like parking, turning, and braking to more advanced skills like canyon driving, freeway driving, and defensive driving. If you want to learn how to and more, make Drivers Ed Direct your driving school!
---
Preserving Your Driving Record in Southern California
Did you get ticketed in Burbank? For most moving violations cited in LA County, eligible drivers can have the citation dismissed and keep the negligent operator point from appearing on their California Driving Record. TrafficSchool.com, the leading online traffic school provider in Southern California, has easy, educational, and LA County Court approved traffic school classes that you can take from the comfort of your own home. Visit TrafficSchool.com to learn more about their affordable internet classes and to read hundreds of testimonials from satisfied customers throughout California.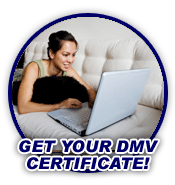 Driving Links for Burbank HS Students

Looking for an online driving guide to help you navigate the roadways in LA County? DrivingLinks.com has a plethora of online resources for the Burbank driver, both young and old. Teens can benefit from the online driving handbooks, drivers ed resources, and driving games. Mature drivers can find online traffic schools, defensive driving classes, and printable DMV forms. Get help with all things driving at DrivingLinks.com.
Not Going to High School in Burbank?
Not a resident of Burbank? Or maybe you are planning of moving outside of LA County soon and don't want to start drivers ed because you're concerned you'll have to do it all over again when you move into you're new home in another city. With Drivers Ed Direct, you get a drivers ed course that is approved across the entire state of California, so even if you change residences or move across county lines, you won't have to worry about your drivers ed course being lost. Since we're 100% online, you can pick up online from your new home without any down time or loss of course credit. We are the most convenient drivers education provider in Southern California and beyond!