More than Just Drivers Ed
At Drivers Ed Direct, we believe drivers education doesn't end the day you get your license. The truth is, the first 500 miles that a Lamont teen drives by themselves are the most dangerous miles they will ever drive in their lives. Teens will still need guidance from their parents and their driving school many months after they earn their driving privilege. Parents and teens can take advantage of the many resources available at Drivers Ed Direct designed to keep our students throughout the San Joaquin Valley, past and present, informed and up to date with current driving laws and issues. We are committed to ensuring the well-being of future driving adults from Golden Valley High School, Arvin High School, Miramonte High School, Turner Christian Academy, Harvest Christian Academy or South High School.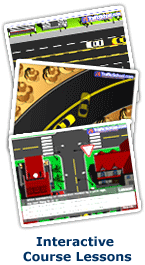 Completing the Drivers Ed Requirement in Lamont
How to fulfill the Lamont, CA drivers education requirement is often misunderstood, but in all reality, it is a quite simple process. In a nut shell, here's what a teenager needs to do in order to earn a learner permit:
Enroll in a California DMV drivers education course
Fulfill the course requirements and pass the course's final exam in order to earn a DMV drivers ed certificate
Take your drivers ed certificate to the nearest Kern County DMV office
Pass a multiple choice exam at the DMV; you are allowed to miss up to 8 questions
If you pass, you get your picture taken and go home with a paper learner's license that day.
Please note: Before driving with your permit, you must first complete your first lesson with a licensed driving school.
Reliable Drivers Ed
Introducing a Lamont Drivers Education program that helps teens in Kern County meet their California drivers education requirement without leaving home. With DriversEdDirect.com's online drivers ed class, students from Golden Valley High School, Arvin High School, Miramonte High School, Turner Christian Academy, Harvest Christian Academy or South High School can take our CADMV approved drivers ed class from any computer with internet access. Our course is high in quality, educational, and captivating. Students will learn important driving concepts through reading well organized chapters, completing interactive tutorials, passing quizzes, and taking a final exam. Our course also comes with unlimited practice DMV tests. If you want your son or daughter to be well educated before getting behind the wheel of a car, then our affordable online course is perfect for you.

How Old Do I have to Be to Take Drivers Ed in California?
What are the CA Department of Motor Vehicles requirements for teens who want to begin drivers ed? Because the earliest you can earn a provisional permit is at age 15½, most teens will begin their education around 15 years of age. Lamont teens can technically enroll in our Reliable drivers ed course at any age, but we suggest starting when you are 14 and 15 is best. You want to allow yourself time to really get to know the driving laws and regulations. Also, you will want to read the entire DMV handbook in addition to taking our course. Many Kern County high school students will take our course when they are 15 and then log back in just before they turn 15½ to take free practice tests and to review traffic signs, driving laws, and road rules.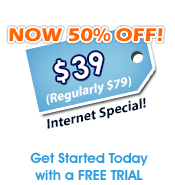 California DMV Approved Drivers Ed Course
If your teenager lives in the San Joaquin Valley, he or she is eligible to take our California Department of Motor Vehicles approved drivers education course. Make no mistake, there is a big difference in completing a California approved course versus one that is not approved. Specific guidelines must be followed with the California DMV and proof of completion is a must for teenagers to qualify to take the written exam. In addition to meeting specifications with California, our self-paced course provides top quality driver ed and is entirely online.
Low Cost Lamont Drivers Education
Looking for low priced teen traffic school in Lamont? Look no further! At Drivers Ed Direct, our prices can't be beat. Are course is already low priced because it is online and doesn't require extra overhead like classrooms and books. Not to mention that we will gladly price match with any other online course that is also Lamont DMV Approved!
---
Kern County Teens: Find Everything Driving Related Online

Did you know all of the things that can be accomplished right from the comfort of your own home in Lamont? If you were ticketed in Kern County, you can take traffic school online without having to go to a class or court. If you go to Golden Valley High School, Arvin High School, Miramonte High School, Turner Christian Academy, Harvest Christian Academy or South High School and need your learner permit, you can take drivers ed online. Need DMV forms? Why wait in line at the Lamont DMV when you can down many forms over the internet. Do all this and more at DrivingLinks.com.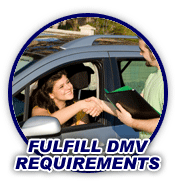 Learn To Drive Anywhere the San Joaquin Valley or Beyond!
It does not matter where you live in CA, our Reliable drivers education curriculum is approved by the Kern County DMV and all other California DMV's throughout the state. Any student from North California to Southern California, from the West Coast to the Inland Empire, from Central California and beyond can take our online drivers education course to fulfill their teen driver's education component and to earn the official DMV certificate needed to earn a provisional driving permit.
Lamont Traffic School
Got a traffic ticket in Kern County? Get it removed from your CA DMV driving record when you complete an approved traffic school course online at TrafficSchool.com. All lessons and final exam can be taken online and even get confirmation of the ticket dismissal from your DMV record. It's the smart way to go to traffic school in Lamont.