The Advantage of Taking Drivers Ed Online
Learning the rules of the road and California traffic laws can be a 30-hour long, boring process when students at Calexico High School, Aurora High School, Calexico Adventist Mission School, Vincent Memorial Catholic High School or Our Lady of Guadalupe Academy are forced to sit in a traditional Calexico driving school classroom. When students become disengaged, the knowledge they need to learn is lost and their ability to become the best driver they can be is harmed. By electing to take a CA DMV approved online drivers ed course, students are able to break the course up into smaller sections and learn the material at their own pace. Furthermore, our drivers ed course is packed with interactive lessons and well written curriculum designed to engage our students attention so they succeed on their DMV test and when they one day become licensed drivers out on the open road.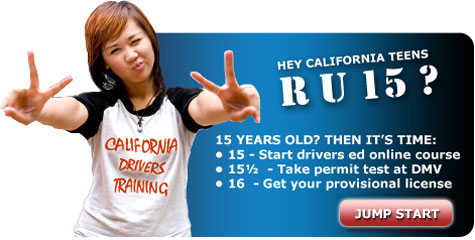 Practice DMV Tests - Online and Unlimited
Taking DMV practice tests is a great way to review traffic safety laws, memorize street signs, and prepare for the permit test at the Calexico DMV. Before you your learn how to or drive on the freeway, getting a good understanding of the rules of the road is of the utmost importance. As you begin to learn to drive in Imperial County, a solid understanding of the basics is required so you can have the confidence you need to drive safely anywhere in Imperial, Brawley, and El Centro. Enroll today at Drivers Ed Direct and gain access to our free DMV practice test module where you can take hundreds of sample test questions.
Easy Drivers Ed in Calexico
When it comes to convenience and simplicity, no other driving school can compete with Drivers Ed Direct's Online drivers education course. Our program is the 100% online solution for busy Imperial County teens who want the flexibility of completing their Calexico DMV requirements according to their own schedule. Besides being easy to access, our course is also easy to use for any student, whether or not they are computer literate. Each chapter is laid out in an easy to follow manner and interactive tutorials make it easy to avoid boredom. It's the easiest drivers ed in Southern California!

Online Drivers Ed: Step By Step
Fulfilling your CA DMV requirements in Imperial County doesn't have to complicated and confusing. With our online Drivers Ed Course, the process is quite simple really. All you need to do in order to earn a learners permit is the following:
Sign up for our Online program online
Complete the entire program online, including out multiple choice final exam
Walk in to the Calexico DMV and take a written permit test
If you successfully pass your exam, you will earn your learner's permit.
A DMV clerk will take your photo for your eventual license and send you on your way.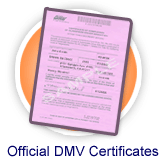 Get Great Drivers Ed and More!
Drivers Ed Direct is your one stop shop for all things driving safety in Calexico, California. That's right, we are not just another one of the numerous driving schools in Imperial County whose only concern is taking your money and then disappearing from the face of the earth. Rather, Drivers Ed Direct views your driver training experience as a life-long relationship based on developing good driving habits and re-education of our students as driving laws continually change and road rules evolve. We feel it is our duty, as a member of your Calexico community, to teach students about the hazards and problems that our highways present. Learn more by exploring our Teen Driving Safety Portal "Respect Reality".
Online Drivers Ed - Approved For all of Calexico
The California Department of Motor Vehicles has specific guidelines in which a drivers education course needs to meet before it becomes a state approved agency. In addition to meeting the state's requirements, Online Drivers Education makes taking drivers education convenient for all types of schedules. If you're an early bird or a night owl, you can login to the program anytime that is right for you. Anytime you need a break, go ahead and take one.
---
Driving Links for Calexico HS Students

Looking for an online driving guide to help you navigate the roadways in Imperial County? DrivingLinks.com has a plethora of online resources for the Calexico driver, both young and old. Teens can benefit from the online driving handbooks, drivers ed resources, and driving games. Mature drivers can find online traffic schools, defensive driving classes, and printable DMV forms. Get help with all things driving at DrivingLinks.com.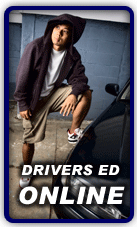 Imperial County Tickets
Online traffic school is an excellent option for Calexico motorists looking for an inexpensive, Imperial County Approved, and highly convenient way to dismiss a traffic citation. TrafficSchool.com has been helping drivers throughout Southern California, in cities like Imperial, Brawley, and El Centro, dismiss traffic citation points for over 15 years! Choose the trusted leader in online traffic school and ensure that your driving record is kept in good order.
Not Attending Calexico High School?
It does not matter where you live in CA, our Online drivers education curriculum is approved by the Imperial County DMV and all other California DMV's throughout the state. Any student from North California to Southern California, from the West Coast to the Inland Empire, from Central California and beyond can take our online drivers education course to fulfill their teen driver's education component and to earn the official DMV certificate needed to earn a provisional driving permit.