Online Drivers Ed For Garberville High School Teens
Online drivers education with Drivers Ed Direct is truly the easiest and most convenient way to fulfill your drivers education requirement in Humboldt County. Southern Humboldt Community High School students can schedule their course around their own hectic life and are allowed the ability to complete the course over multiple sittings. In addition, the Online course itself is easy and straightforward. The lessons are well constructed, the tutorials help make sense of the concepts, and the quizzes are multiple choice. From beginning to end, we offer Garberville teenagers the simple solution to earning a drivers education certificate.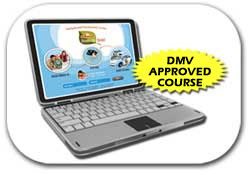 Garberville, CA Drivers Ed Eligibility Requirements
The DMV requires minors to be at least 15 years and 6 months old before earning a provisional practice permit. In Garberville, CA, most students will begin their drivers ed experience around their fifteenth birthday. Our course is available to all Southern Humboldt Community High School students, as well as home study students, and students that commute from other jurisdictions. As long as the minor is a California resident, our course is approved for fulfilling there driver education requirement.
Affordable Drivers Ed in Humboldt County
We feel that first class driving school classes should be available to everyone, regardless of their financial situation. After all, wouldn't the roads be a safer place is everyone out there had the best drivers education available? Now students in Southern Humboldt Community High School can get the best drivers ed for less when they go to Drivers Ed Direct for their driver's ed requirement. Our online, CA DMV approved course is the best in the business and, for a low low price, students everywhere in Humboldt County can now afford the best.
The Complete Drivers Education Experience
Drivers Ed Direct is your one stop shop for all things driving safety in Garberville, California. That's right, we are not just another one of the numerous driving schools in Humboldt County whose only concern is taking your money and then disappearing from the face of the earth. Rather, Drivers Ed Direct views your driver training experience as a life-long relationship based on developing good driving habits and re-education of our students as driving laws continually change and road rules evolve. We feel it is our duty, as a member of your Garberville community, to teach students about the hazards and problems that our highways present. Learn more by exploring our Teen Driving Safety Portal "Respect Reality".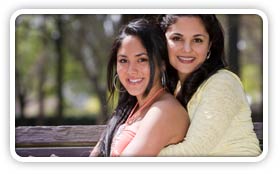 Practice DMV Tests - Online and Unlimited
When preparing for the California DMV written test, our Online Drivers Education Program comes with FREE DMV Practice Tests. The practice tests contain 46 multiple choice questions and covers topics like road rules, traffic signs, and driving regulations. Before you go to a Humboldt County DMV for your test, take as many tests as you can and increase your chances of passing the first time.
Garberville Driver's Education
Garberville Driver Ed offers a web-based course that can be taken anywhere a teen has a laptop and internet access. The course is California DMV approved and completion certificates will be accepted by the DMV for teens to take their written test to receive their driving permit. Once their permit is received, it must be signed by a licensed or authorized driving instructor before they can use it. Our course is authorized for students who attend Southern Humboldt Community High School or live in Humboldt County.
---
Learn To Drive Anywhere Northern California or Beyond!
Looking for the leading driving school in Garberville, Fortuna, Eureka, Arcata, Ukiah, Redding, Red Bluff, Anderson, Shasta Lake, Clearlake, Chico, Healdsburg, Paradise, Magalia, Windsor, and Oroville? Look no further! DriversEdDirect.com is your complete Online solution for fulfilling your drivers ed requirement. Even if you don't live in Humboldt County, our drivers education is the best there is. The truth is, our online driver's education program is approved for all of California. No matter what county or city you call home, we can help you earn your practice permit the easy, online way.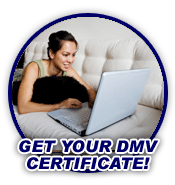 Humboldt County Traffic School
Being a perfect driver can be challenging, and even the most careful driver is susceptible to the dreaded traffic ticket. In the even that you are cited for speeding in Garberville or pulled over for running a red light in Northern California, TrafficSchool.com can help ease your pain. Sure, no one wants to go to traffic school, but if you have to go to traffic school (and you will want to, in order to avoid having the ticket go on your DMV driving record), TrafficSchool.com makes it as easy as possible by offering everything online and making the material easy to understand and the final exam easy to pass. Check out their Humboldt County Approved trafficschool class today!
Garberville High School Driving Resources Online

Before you hit the road, make sure you're fully prepared with the latest in driving resources from DrivingLinks.com. Find car insurance quotes, insurance companies in Garberville, local DMV office information, driver handbooks, and Humboldt County traffic school, driving school, and drivers education resources.