Affordable Drivers Education
Looking for low priced teen traffic school in Fowler? Look no further! At Drivers Ed Direct, our prices can't be beat. Are course is already low priced because it is online and doesn't require extra overhead like classrooms and books. Not to mention that we will gladly price match with any other online course that is also Fowler DMV Approved!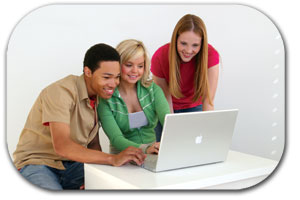 Fowler Driver Ed
Introducing a Fowler Drivers Education program that helps teens in Fresno County meet their California drivers education requirement without leaving home. With DriversEdDirect.com's online drivers ed class, students from Casa Blanca Community Day or Fowler High School can take our CADMV approved drivers ed class from any computer with internet access. Our course is high in quality, educational, and captivating. Students will learn important driving concepts through reading well organized chapters, completing interactive tutorials, passing quizzes, and taking a final exam. Our course also comes with unlimited practice DMV tests. If you want your son or daughter to be well educated before getting behind the wheel of a car, then our affordable online course is perfect for you.
Free Practice Exams for the CA DMV Permit Test
If you live in the San Joaquin Valley and you are about to turn 16, there's no doubt that you are excited to earn your drivers license. Before you can earn your license, you must first earn a learner's permit by passing a written test at a Fresno County, California DMV. At DriversEdDirect.com, we offer our students all of the tools they need to succeed on their permit test. In addition to our state-of-the-art drivers ed class, we also provide unlimited DMV sample tests to our students at no additional charge. These example practice tests for your permit are the added advantage Fowler teens need to pass their driving permit test on the first try.

Fresno County Drivers Education Eligibility Requirements
What are the CA Department of Motor Vehicles requirements for teens who want to begin drivers ed? Because the earliest you can earn a provisional permit is at age 15½, most teens will begin their education around 15 years of age. Fowler teens can technically enroll in our Internet drivers ed course at any age, but we suggest starting when you are 14 and 15 is best. You want to allow yourself time to really get to know the driving laws and regulations. Also, you will want to read the entire DMV handbook in addition to taking our course. Many Fresno County high school students will take our course when they are 15 and then log back in just before they turn 15½ to take free practice tests and to review traffic signs, driving laws, and road rules.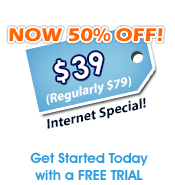 Online Drivers Education vs. Classroom Drivers Education
Learning the rules of the road and California traffic laws can be a 30-hour long, boring process when students at Casa Blanca Community Day or Fowler High School are forced to sit in a traditional Fowler driving school classroom. When students become disengaged, the knowledge they need to learn is lost and their ability to become the best driver they can be is harmed. By electing to take a CA DMV approved online drivers ed course, students are able to break the course up into smaller sections and learn the material at their own pace. Furthermore, our drivers ed course is packed with interactive lessons and well written curriculum designed to engage our students attention so they succeed on their DMV test and when they one day become licensed drivers out on the open road.
Get Great Drivers Ed and More!
Learning to drive is one of the most important milestones in any Fowler teen's life. Just ask one of the hundreds of students from Casa Blanca Community Day or Fowler High School. Some eagerly anticipate getting their license, while other Fresno County teens are scared to get on the road. At Drivers Ed Direct, we cater to all teens by providing our students with all of the tools they need to be a success when they start driving alone. Our Internet drivers education program teaches them the rules of the road and our online articles, blogs, and mentoring programs provide another important layer of insight into the world of driving. Well rounded drivers with the confidence they need to navigate our California roads safely and responsibly. That's what we're all about, from Fowler to Selma, Parlier, Sanger, Fresno, Kingsburg, Reedley, Clovis, Dinuba, Orange Cove, Hanford, Kerman, Lemoore, Visalia, Madera, and Tulare.
---
Not Going to High School in Fowler?
No matter where you will be driving in California, Drivers Ed Direct has the perfect drivers ed for you. Our Internet course is approved for every city in Selma, Parlier, Sanger, Fresno, Kingsburg, Reedley, Clovis, Dinuba, Orange Cove, Hanford, Kerman, Lemoore, Visalia, Madera, and Tulare and every high school, even those not found in the Fowler area. In fact, no matter where you live in California, we have a course that will help you successfully earn your permit and drivers license.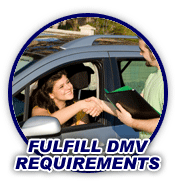 Driving Resources for Fowler Motorists

Find a comprehensive collection of driving links and resources designed to make the driving life of the San Joaquin Valley residents easier and more efficient. Hop online to choose a traffic school for your Fresno County ticket or find a driving school in Fowler for your teen. You can also download DMV forms, play driving flash games, and read articles related to driving.
Fresno County Traffic School
Got a traffic ticket in Fresno County? Get it removed from your CA DMV driving record when you complete an approved traffic school course online at TrafficSchool.com. All lessons and final exam can be taken online and even get confirmation of the ticket dismissal from your DMV record. It's the smart way to go to traffic school in Fowler.