How Old Do I have to Be to Take Drivers Ed in California?
In California, teenagers must be 15½ before they can earn a learner's driving permit. With this said, it makes most sense for teens to begin their drivers education when they turn 15. This will give them ample time to familiarize themselves with the rules of the road, read the driver handbook, and take several practice DMV tests before going to your local Crescent City DMV to take the written permit test. Our Convenient driver education program is approved for any teen in Del Norte County, whether you are home schooled or attend Del Norte High School, Castle Rock, Mccarthy Center/community High School, Paragon/Avalon or Foursquare Christian School.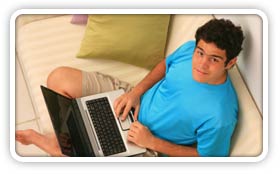 California DMV Approved Drivers Ed Course
Before paying for any drivers ed program, whether it be online or in a classroom, make sure the course you are registering for is approved by the Del Norte County DMV. Any legitimate school should be able to show you their DMV approval letter that verifies that their Convenient course will actually earn you the completion certificate you need to obtain a learner's permit. You can view Drivers Ed Direct's DMV Approval letter here: Crescent City, CA DMV Approval Letter
Low Cost Drivers Ed in Crescent City
Attention Crescent City teens: Use drivers ed coupon discount code "UTURN" and save 15% more off our already low-priced, discounted drivers ed course. It's a drivers ed sale price that can't be beat. And with our Del Norte County Department of Motor Vehicles Approved drivers ed course, you also know you're getting a great product. Hundreds of teens throughout Arcata, Eureka, Fortuna, Shasta Lake, Redding, and Anderson and students at Del Norte High School, Castle Rock, Mccarthy Center/community High School, Paragon/Avalon or Foursquare Christian School love our online program; now it's your turn to see what everyone is buzzing about!

Get Great Drivers Ed and More!
You get more that just Convenient drivers ed at DriversEdDirect.com. Our Crescent City students can also access tools and resources designed to make them as prepared as possible when facing the challenges they will encounter on the road. Our Respect Reality program is a Teen Safety Awareness program designed to education teens in Del Norte County about dangers like distracted driving and drunk driving. We also have parking simulation games that help Crescent City teens learn how to park. Get it all at Drivers Ed Direct!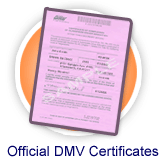 How To Complete the Drivers Education Requirement in Crescent City
Fulfilling your CA DMV requirements in Del Norte County doesn't have to complicated and confusing. With our online Drivers Ed Course, the process is quite simple really. All you need to do in order to earn a learners permit is the following:
Sign up for our Convenient program online
Complete the entire program online, including out multiple choice final exam
Walk in to the Crescent City DMV and take a written permit test
If you successfully pass your exam, you will earn your learner's permit.
A DMV clerk will take your photo for your eventual license and send you on your way.
Convenient Drivers Education
Del Norte County Drivers Education is best way to complete drivers education without having to attend a classroom course. If the teenager attends Del Norte High School, Castle Rock, Mccarthy Center/community High School, Paragon/Avalon or Foursquare Christian School or lives in Del Norte County, then our course will fulfill their requirement for drivers education. The course is self-paced and can be worked on anytime the teen's schedule permits. If the teen needs to take a break, no problem. The teen can log off of the program and their place will be saved. Once they return to the course, the teen will pick-up where they left off.
---
Del Norte County High School Driving Resources and Information Online

Before you hit the road, make sure you're fully prepared with the latest in driving resources from DrivingLinks.com. Find car insurance quotes, insurance companies in Crescent City, local DMV office information, driver handbooks, and Del Norte County traffic school, driving school, and drivers education resources.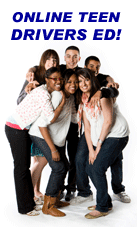 Preserving Your Driving Record in Northern California
Are you an adult driver in Crescent City that got ticketed for speeding, making an illegal turn, or committing another minor traffic violation? For most counties in California, our partner TrafficSchool.com can help you dismiss your ticket and keep the points off your record. In addition, an online traffic school can help you brush up on the driving laws learned while attending driving school in Del Norte County.
Not From Crescent City?
You no longer need to drive to a classroom located within Crescent City city limits to earn your drivers education certificate. Regardless of where you live in Arcata, Eureka, Fortuna, Shasta Lake, Redding, and Anderson, or even if you live outside of Del Norte County, you can take our course over the internet without having to commute anywhere.