Your Guide to Taking Drivers Ed in Richmond
It's amazing how may teens and parents in Richmond come to us, confused about the driver's licensing process in Contra Costa County. It's really a simple process once the steps are clearly laid out. Here are the general steps one should take to earn a license in the San Francisco Bay Area:
Sign up for our CA DMV Approved drivers education class sometime before you turn 15½
Pass our online program to earn a completion certificate for the Richmond DMV
Take and pass your test at the DMV to earn your learner permit
Take lessons with a local Richmond driving school and practice for 6 months with your permit
After 6 months of practice and when you are at least 16, go the DMV to pass your driving test.
Pass your drive test and go home with your provisional license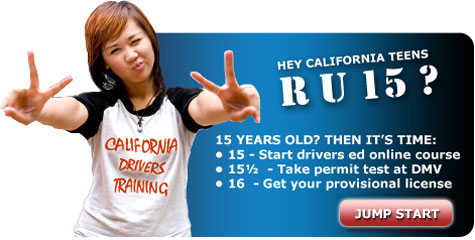 Simple Drivers Ed in Contra Costa County
When it comes to convenience and simplicity, no other driving school can compete with Drivers Ed Direct's CA DMV Approved drivers education course. Our program is the 100% online solution for busy Contra Costa County teens who want the flexibility of completing their Richmond DMV requirements according to their own schedule. Besides being easy to access, our course is also easy to use for any student, whether or not they are computer literate. Each chapter is laid out in an easy to follow manner and interactive tutorials make it easy to avoid boredom. It's the easiest drivers ed in the San Francisco Bay Area!
Why You Should Skip the Drivers Ed Classroom in Richmond
A California DMV study concluded that students taking online or computer based drivers ed actually out perform students taking drivers ed in a traditional classroom setting when comparing exit exam scores. The advantages of an online drivers ed course are obvious:
Today's Richmond students naturally gravitate towards technology driven teaching methods, like the Internet
Online classes allow students the ability to start and stop as their attention span changes, whereas in traditional driving school classrooms, students tend to zone out or sleep when they become bored
Driver education online is more affordable for obvious reasons: low overhead, no books, no money spent on gas, etc.
Online drivers ed is more convenient because you can do it right from your Richmond home

Practice DMV Tests - Online and Unlimited
In addition to our outstanding, CA DMV Approved drivers education program, we also offer our students practice DMV tests at no additional costs. Our sample DMV tests are different than the small set of example tests you can get from the Richmond Department of Motor Vehicles or from the official Contra Costa County DMV website. Our practice test questions are made from our database of over 150 DMV test answers and questions. If you want to succeed on your DMV test the first time, come to Drivers Ed Direct: the best driving school in the San Francisco Bay Area.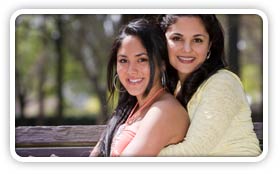 So Much More than CA DMV Approved Driver's Ed
Drivers Ed Direct is your one stop shop for all things driving safety in Richmond, California. That's right, we are not just another one of the numerous driving schools in Contra Costa County whose only concern is taking your money and then disappearing from the face of the earth. Rather, Drivers Ed Direct views your driver training experience as a life-long relationship based on developing good driving habits and re-education of our students as driving laws continually change and road rules evolve. We feel it is our duty, as a member of your Richmond community, to teach students about the hazards and problems that our highways present. Learn more by exploring our Teen Driving Safety Portal "Respect Reality".
CA DMV Approved Drivers Ed
Richmond Driver Ed offers a web-based course that can be taken anywhere a teen has a laptop and internet access. The course is California DMV approved and completion certificates will be accepted by the DMV for teens to take their written test to receive their driving permit. Once their permit is received, it must be signed by a licensed or authorized driving instructor before they can use it. Our course is authorized for students who attend De Anza Senior High School, Kennedy High School, Salesian High School, Richmond High School, Leadership Public Schools: Richmond High School, West County Community High School, Community Christian Academy, La Cheim School-Richmond or Family Christian Academy or live in Contra Costa County.
---
Richmond Traffic Tickets
Did you get ticketed in Richmond? For most moving violations cited in Contra Costa County, eligible drivers can have the citation dismissed and keep the negligent operator point from appearing on their California Driving Record. TrafficSchool.com, the leading online traffic school provider in the San Francisco Bay Area, has easy, educational, and Contra Costa County Court approved traffic school classes that you can take from the comfort of your own home. Visit TrafficSchool.com to learn more about their affordable internet classes and to read hundreds of testimonials from satisfied customers throughout California.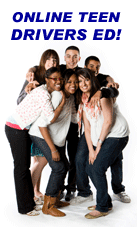 Need Drivers Ed, But Not a resident of the San Francisco Bay Area?
Not a resident of Richmond? Or maybe you are planning of moving outside of Contra Costa County soon and don't want to start drivers ed because you're concerned you'll have to do it all over again when you move into you're new home in another city. With Drivers Ed Direct, you get a drivers ed course that is approved across the entire state of California, so even if you change residences or move across county lines, you won't have to worry about your drivers ed course being lost. Since we're 100% online, you can pick up online from your new home without any down time or loss of course credit. We are the most convenient drivers education provider in the San Francisco Bay Area and beyond!
Contra Costa County Teens: Find Everything Driving Related Online

No matter if you are a new driver or a seasoned road warrior, DrivingLinks.com has the resources you need to make life on the road just a little bit easier. Learn traffic safety laws, enroll in Contra Costa County defensive driving classes, play interactive driving games, locate the Richmond DMV, and download DMV forms... get it all online without having to leave your home.