The Benefits of an Internet Based Drivers Education Course
Does the idea of sitting in a crowded classroom somewhere in Butte County for 4 Saturdays get you down? Not looking forward to making the long distance commute to a driving school class somewhere in Paradise, Magalia, Oroville, Red Bluff, Yuba City, Marysville, South Yuba City, Linda, Olivehurst, Grass Valley, Anderson, Lincoln, Redding, Clearlake, and North Auburn? With online drivers ed, you can avoid all of the pitfalls of classroom drivers ed and at the same time take advantage of all the great things online education has to offer: low prices, convenience, interactivity, and a self paced lesson plan. So skip class and get online, you will be happy you did.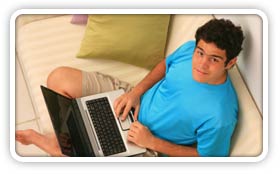 DMV Approved Drivers Ed for Chico High School Students
If your teenager lives in the Central Valley, he or she is eligible to take our California Department of Motor Vehicles approved drivers education course. Make no mistake, there is a big difference in completing a California approved course versus one that is not approved. Specific guidelines must be followed with the California DMV and proof of completion is a must for teenagers to qualify to take the written exam. In addition to meeting specifications with California, our self-paced course provides top quality driver ed and is entirely online.
Free DMV Practice Written Tests
Free DMV practice tests! Just another perk from Drivers Ed Direct when you take our CA Approved drivers education course. Use our practice test simulator to help better prepare you for your big permit test day at the Chico DMV. Our practice tests are multiple choice and include questions almost identical to the real permit test questions.

CA Approved Drivers Ed and a Whole Lot More
Drivers Ed Direct delivers much more than your average driving school in Chico. Besides providing Chico HS teens with an amazing drivers education experience, we also do our part to make our students the most informed and responsible drivers they can be. We sponsor teen safety awareness program (like our original Respect Reality Pledge for Change), publish articles and news letters with driving law updates, and strive to remain "driving partners" with our students long after they graduate by constantly updating our Driving School Facebook page with driving tips and news. We promise, we offer more than just another CA Approved driving school class... much more!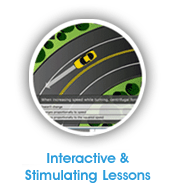 CA Approved Drivers Ed
CA Approved Drivers Ed is a great base for teens to begin their path for driving. Students from Chico High School, Pleasant Valley High School, American Christian Academy-ext, Champion Christian School or Pleasant Valley Baptist School or live in Chico can take the California DMV approved course to prepare them for the written permit exam. With DMV practice tests and a California DMV Handbook (you can pick one up from your local DMV or visit their website for a PDF version), your teen will learn information that can be applied for their drive test as well.
Drivers Education Eligibility Requirements for Chico Teens
What are the CA Department of Motor Vehicles requirements for teens who want to begin drivers ed? Because the earliest you can earn a provisional permit is at age 15½, most teens will begin their education around 15 years of age. Chico teens can technically enroll in our CA Approved drivers ed course at any age, but we suggest starting when you are 14 and 15 is best. You want to allow yourself time to really get to know the driving laws and regulations. Also, you will want to read the entire DMV handbook in addition to taking our course. Many Butte County high school students will take our course when they are 15 and then log back in just before they turn 15½ to take free practice tests and to review traffic signs, driving laws, and road rules.
---
Driving Resources for Chico Drivers

Unlike several years ago, today's driver can accomplish a lot of routine DMV related tasks from home without having to drive to the physical Chico DMV office. Changing your address, ordering tags, downloading DMV applications, and scheduling appointments can all be done with a few clicks and key strokes. Checkout DrivingLinks.com today to see how the internet is making your life easier when it comes to driving.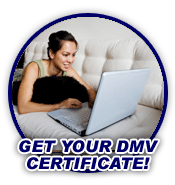 Not Going to High School in Chico?
No matter where you will be driving in California, Drivers Ed Direct has the perfect drivers ed for you. Our CA Approved course is approved for every city in Paradise, Magalia, Oroville, Red Bluff, Yuba City, Marysville, South Yuba City, Linda, Olivehurst, Grass Valley, Anderson, Lincoln, Redding, Clearlake, and North Auburn and every high school, even those not found in the Chico area. In fact, no matter where you live in California, we have a course that will help you successfully earn your permit and drivers license.
Caught Speeding in the Central Valley?
If your driving record is important to you, you will inevitably want to do all you can to keep any negative points off it. By taking an accredited traffic school class in Chico, you can have simple one-point traffic violations removed from your driving record. TrafficSchool.com has an online internet traffic school course that is approved by Butte County to erase traffic citations. When quality, low prices, and being able to do traffic school from home matter to you, then TrafficSchool.com is the smartest choice you can make for dismissing a ticket.