Cheap Drivers Ed
Do you love high quality, highly educational drivers education? Do you like getting the best product while getting a great deal? Then our CA Approved drivers education class is exactly what you are looking for. For students in Chico, use driving school coupon go65 and save yourself another $5 off of our already low-priced online course. Now you can get the best DMV approved drivers ed available in Butte County without making a dent in your wallet!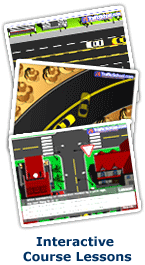 CA Approved Drivers Ed and a Whole Lot More
Drivers Ed Direct isn't just about getting your money and then pushing you out onto the Central Valley roads to fend for yourself. We genuinely want you to become a great driver. In addition to our CA Approved drivers ed, we equip our students with other tools and resources to make their driving lives easier. Our live support is available to help you answer any driving questions, our website is filled with supplementary driving articles, teen safety resources, and even some games geared towards teaching you to park. See for yourself why we are rated so well by third party sites like the Butte County, CA Better Business Bureau and by independent reviews from Yelp.com in Chico.
Free Practice Multiple Choice DMV Tests
Passing your permit test at the Chico DMV is easy when you choose Drivers Ed Direct as your driving school. First of all, our CA Approved drivers ed course will thoroughly prepare you with the knowledge you need to master the rules of the road. In addition to our online course, we also provide students with example DMV practice tests. Take as many sample tests as you want with our practice permit test generator. Finally, reading your CADMV handbook will even further prepare you to succeed come test day. Practice tests are available for all students in Butte County, including teens at Chico High School, Pleasant Valley High School, American Christian Academy-ext, Champion Christian School or Pleasant Valley Baptist School.

Butte County Driver's Education
Butte County Drivers Education is a convenient way for teens to meet their requirements to earn their driving permit. Teens who live in Butte County can take the course that is schedule-friendly. There is no need for them to rearrange their schedule for this course. It is available 24/7 and can be worked on in between their other activities.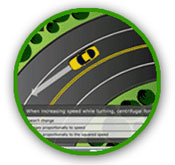 How Online Drivers Education Works
Fulfilling your CA DMV requirements in Butte County doesn't have to complicated and confusing. With our online Drivers Ed Course, the process is quite simple really. All you need to do in order to earn a learners permit is the following:
Sign up for our CA Approved program online
Complete the entire program online, including out multiple choice final exam
Walk in to the Chico DMV and take a written permit test
If you successfully pass your exam, you will earn your learner's permit.
A DMV clerk will take your photo for your eventual license and send you on your way.
The Online Drivers Ed Advantage
Many parents in Chico question whether an online driver ed program can deliver the same level of education as found in a driver education classroom setting. The truth is, according to an official California DMV study, online driver's ed was found to be more effective in helping teens remember road rules when compared to teens taught in a classroom. This news comes as a surprise to many in Butte County, but when one thinks about the benefits online education offers, it's really no surprise how effective it can be. Today's Chico High School teens respond well to anything technology driven, including drivers ed. The freedom of being able to take the course around their schedule, without having to sleep through boring lectures, is a huge advantage. Also, students love the interaction and fresh take on driving an online education offers.
---
Driving Links for Chico HS Students

Find a comprehensive collection of driving links and resources designed to make the driving life of the Central Valley residents easier and more efficient. Hop online to choose a traffic school for your Butte County ticket or find a driving school in Chico for your teen. You can also download DMV forms, play driving flash games, and read articles related to driving.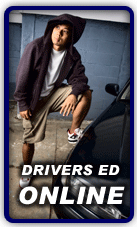 Not Going to High School in the Central Valley?
Our driving school course online is the most convenient course in the entire state of California. Whether you change high schools or move from Chico to somewhere in Paradise, Magalia, Oroville, Red Bluff, Yuba City, Marysville, South Yuba City, Linda, Olivehurst, Grass Valley, Anderson, Lincoln, Redding, Clearlake, and North Auburn, our CA Approved drivers ed class is approved statewide, so you can rest assured that our course will still be approved for you. Whether you are home schooled, go to high school in Chico High School, Pleasant Valley High School, American Christian Academy-ext, Champion Christian School or Pleasant Valley Baptist School, or are already done with high school, teens can use our course worry free, knowing they are taking a CA-DMV Approved class.
Dismissing Butte County Court Tickets
Got a traffic ticket in Butte County? Get it removed from your CA DMV driving record when you complete an approved traffic school course online at TrafficSchool.com. All lessons and final exam can be taken online and even get confirmation of the ticket dismissal from your DMV record. It's the smart way to go to traffic school in Chico.