More than Just Drivers Ed
At Drivers Ed Direct, we believe drivers education doesn't end the day you get your license. The truth is, the first 500 miles that a Markleeville teen drives by themselves are the most dangerous miles they will ever drive in their lives. Teens will still need guidance from their parents and their driving school many months after they earn their driving privilege. Parents and teens can take advantage of the many resources available at Drivers Ed Direct designed to keep our students throughout the Sierra Nevada, past and present, informed and up to date with current driving laws and issues. We are committed to ensuring the well-being of future driving adults from Woodfords High School and Mt Sierra Christian Schools.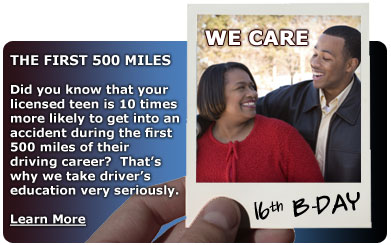 Why Drivers Ed Online?
Learning the rules of the road and California traffic laws can be a 30-hour long, boring process when students at Woodfords High School and Mt Sierra Christian Schools are forced to sit in a traditional Markleeville driving school classroom. When students become disengaged, the knowledge they need to learn is lost and their ability to become the best driver they can be is harmed. By electing to take a CA DMV approved online drivers ed course, students are able to break the course up into smaller sections and learn the material at their own pace. Furthermore, our drivers ed course is packed with interactive lessons and well written curriculum designed to engage our students attention so they succeed on their DMV test and when they one day become licensed drivers out on the open road.
Popular Drivers Education in Markleeville
We've been helping the Sierra Nevada high school teens keep drivers education simple for years. You don't need to get a ride, not do you need books, pens, papers, or a pillow for when you fall asleep watching bad driving school videos from the 60's. With Driver's Ed Directs online driving school course, Markleeville teens can fulfill their entire CADMV drivers ed requirement from home, school, or any other place an internet connection can be found. This convenience and ease of use actually enhances learning and allows students to go at there own pace without rushing through or sleeping through the material.

Markleeville, CA Drivers Ed Eligibility Requirements
Who is eligible to take our Popular driver education curriculum? Any teen living in California that wants to earn a learners permit and driver license. Technically, Markleeville teens cannot earn a permit until they turn fifteen and a half, so it makes most sense to wait until you are at least 15 before beginning our online course.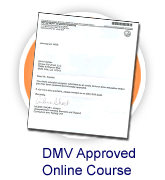 Markleeville Drivers Ed
Introducing a Markleeville Drivers Education program that helps teens in Alpine County meet their California drivers education requirement without leaving home. With DriversEdDirect.com's online drivers ed class, students from Woodfords High School and Mt Sierra Christian Schools can take our CADMV approved drivers ed class from any computer with internet access. Our course is high in quality, educational, and captivating. Students will learn important driving concepts through reading well organized chapters, completing interactive tutorials, passing quizzes, and taking a final exam. Our course also comes with unlimited practice DMV tests. If you want your son or daughter to be well educated before getting behind the wheel of a car, then our affordable online course is perfect for you.
Completing the Drivers Ed Requirement in Markleeville
The DMV has set forth a set of rules and procedures designed to make new drivers educated and road ready before they start driving on our public roadways. The graduated drivers license program has helped thousands of teens in the Sierra Nevada become a relatively safer group of drivers than teens just 20 years ago. In order to earn a license, teens must successfully complete the following:
Complete drivers education
Pass a written road rules test at the CA DMV
Take drivers training (in-car driving lessons)
Practice 50 hours minimum with their parents
Pass a driving examination at the DMV
Drivers Ed Direct, a licensed driving school in Markleeville and all of California, has the Popular drivers ed class that can help you satisfy your drivers education requirement in full.
---
Preserving Your Driving Record in the Sierra Nevada
It happens. You're driving down a road in Markleeville and you lose track of your speedometer. You look in your review mirror and the unwelcome sight of sirens is flashing and a Alpine County sheriff is beckoning you to pull over. 15 minutes later you are on your way with a traffic ticket in hand and your driving record ruined, right? Not necessarily! A single traffic ticket doesn't have to be the end of your status as a good driver. By completing the TrafficSchool.com online defensive driving course, you can actually have the ticket dismissed from your record and your insurance company will never know you were cited... meaning your insurance rates will never increase!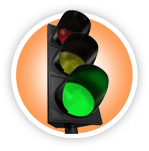 Not From Markleeville?
Learning to drive in California is finally convenient for everyone, no matter where you live. Whether living in a larger city like Markleeville, or in a smaller city somewhere outside of the Sierra Nevada, high school students from any city in CA can easily fulfill their driver education requirement from the comfort of their own home. Our Popular course is approved by the Department of Motor Vehicles and can be taken by any teen, regardless of where they live in California.
More Driving Help for Drivers in Markleeville

Looking for more than just drivers education? At DrivingLinks.com, residents of the Sierra Nevada can find a lot of helpful driving information. Things you can accomplish online include downloading California DMV forms, registering for traffic school for your Markleeville traffic ticket, reading the latest driving laws, and more. Their website is free to browse and will save Alpine County drivers save time and money!