On Line Drivers Ed
On Line Drivers Ed offers an online course that is approved for teens who live in Westwood. The Department of Motor Vehicles of California approved course can help teens with a strong start to their lifetime of driving. With reading and lessons, teens will retain important information that they will need in order to take their written test and rules of the road that they will need to pass their driving test. If you're unsure this is the course for you, try our no obligation ' try it before you buy it' option.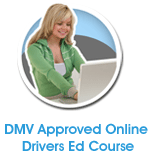 Drivers Ed Age Requirements for Westwood High School Teens
Our Westwood DMV approved drivers education program is approved for all of Los Angeles County, no matter if you are a private school student, public school student, or home school student. Students will be able to earn a driving permit at age fifteen and six months (15½), so taking and completing your drivers ed course prior to your 15½ birthday is highly recommended.
Free Practice Exams for the CA DMV Permit Test
Want to pass your learner permit test the first time? When you take the Drivers Ed Direct On Line drivers education course, you also get free access to Westwood DMV practice tests. Each practice permit test is generated randomly from our pool of over 200 possible permit test questions and, just like the DMV permit test, our practice tests are multiple choice. Take as many practice tests as you want for free until you feel you are truly ready to pass the written test at the DMV. Our practice tests will help you prepare for any DMV in Westwood, Century City, West Los Angeles, Bel Air, Beverly Hills, Brentwood, and Culver City.

What Do I Need To Do?
Taking drivers ed online with Drivers Ed Direct is the easy, fun, and educational way to fulfill your drivers education requirement in Westwood. Here's what you need to do:
Go online and sign up in minutes for our On Line drivers ed course.
Read educational online lessons filled with interactive tutorials
Pass our online final exam from the comfort of your Westwood home - you have many attempts to pass!
When you pass, your completion certificate ships to your home in Westwood.
Take your drivers ed certificate, along with other DMV paperwork (we'll list them out for you) to the closest Los Angeles County DMV.
Pass your written permit test at the DMV and you go home with your permit that day (p.s. - this is when they take your picture for the license, so look sharp!)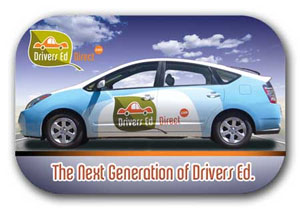 Drivers Ed Direct - Driving School Advantages
Having a tough time finding a Westwood driving school that meets all of your needs? When students sign up with Drivers Ed Direct, they have the opportunity to schedule with male or female instructors. They also have a choice of vehicles (Hybrid SUV or Toyota Prius) and can either schedule lessons over the phone or go online and request a date and time. If a student finds an instructor they prefer, they can put in a request for that instructor to handle all or most of their lessons. We also have pay-as-you-go options available to help keep the cost of learning to drive reasonable.
Patient, Friendly, and Experienced Driving Instructors
The Drivers Ed Direct team of instructors have a background of working with young people. To gain trust and ensure students are comfortable, our instructors teach by using the 'mentor approach'. Many of our students attend University High School and refer their friends and classmates to us because of our professional instructors and their non-threatening, yet informative approach to teaching. Our services are not limited to teens alone, so if you're an adult or senior who would like to , feel free to contact us.
---
Los Angeles County Teens: Find Everything Driving Related Online

Before you hit the road, make sure you're fully prepared with the latest in driving resources from DrivingLinks.com. Find car insurance quotes, insurance companies in Westwood, local DMV office information, driver handbooks, and Los Angeles County traffic school, driving school, and drivers education resources.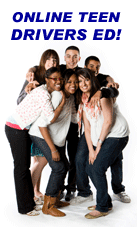 Dismissing Los Angeles County Court Tickets
Online traffic school is an excellent option for Westwood motorists looking for an inexpensive, Los Angeles County Approved, and highly convenient way to dismiss a traffic citation. TrafficSchool.com has been helping drivers throughout Southern California, in cities like Century City, West Los Angeles, Bel Air, Beverly Hills, Brentwood, and Culver City, dismiss traffic citation points for over 15 years! Choose the trusted leader in online traffic school and ensure that your driving record is kept in good order.
Not From Westwood?
Our Drivers Education course has been approved by the California Department of Motor Vehicles for any age-appropriate teen meeting today's driver licensing requirements. Whether you are from Westwood, somewhere else in Los Angeles County, or anywhere in Southern California; you can complete our courses online to meet your driver's ed requirement. Not from a Southern California high school like University High School? Not a problem, we have classes for soon-to-be teen drivers across all of California: