Why Pacific Palisades Teenagers Should Take Online Drivers Education
These days, teenagers have schedules that contain so many extra curricular activities. From singing lessons to football practice, their time is limited and some do not get the chance to fulfill their drivers education requirement because they simply do not have the time. With Fast Online Drivers Education, teenagers in Pacific Palisades can complete the course because it's available whenever they have time. All they need to do is register and begin. They can pay now or later.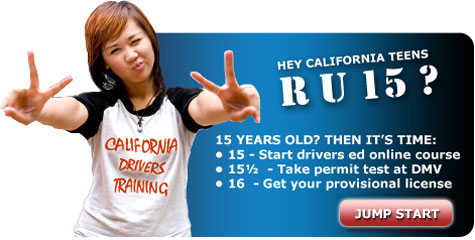 The Complete Drivers Education Experience
Drivers Ed Direct delivers much more than your average driving school in Pacific Palisades. Besides providing Pacific Palisades HS teens with an amazing drivers education experience, we also do our part to make our students the most informed and responsible drivers they can be. We sponsor teen safety awareness program (like our original Respect Reality Pledge for Change), publish articles and news letters with driving law updates, and strive to remain "driving partners" with our students long after they graduate by constantly updating our Driving School Facebook page with driving tips and news. We promise, we offer more than just another Fast driving school class... much more!
Fast Drivers Ed in Pacific Palisades
When it comes to fulfilling your drivers education requirement in LA County, it doesn't get any easier than with Drivers Ed Direct's Fast driver's ed program. Our class is entirely online and can be completed entirely from the serenity and comfort of your own Pacific Palisades home. So sit back, relax, and enjoy the highest quality and most convenient course throughout Southern California.

Drivers Ed Discounts in Pacific Palisades
Get more. Pay less. It's truly that simple when you choose Drivers Ed Direct as your drivers ed solution in Pacific Palisades. We have a nice low course price for our Fast course, and we even offer price matching if you happen to find another DMV Approved course elsewhere for less. So why not sign up for our low cost course when you know it's the best source available on the internet? Looking for a nice discount? If you are a student at Palisades Charter High School, you can use coupon promotion code "low5" and save an additional 5$ off your already affordable course price.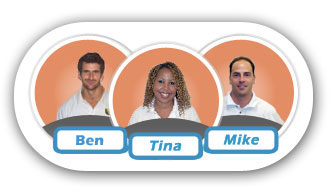 Learn from an Experienced Driving Instructor
One advantage of the Drivers Ed Direct driving school is that we give you the opportunity to choose your instructor. With over 25 qualified and friendly, male and female instructors to choose from, you're sure to find more than a few that you like. With whatever you decide, all of our instructors are highly qualified to teach your teen the proper rules for driving in California. Your teen can learn how to drive in all types of situations and during different hours of the day or night in Southern California. Our aim is to make sure your needs are met and if you request to learn how to , we work towards getting that done along with everything else you need to know in order to drive.
What Makes Drivers Ed Direct the Best Driving School in Pacific Palisades, CA
Searching for a high quality driving school can be quite a task. However, if you live in LA County, Drivers Ed Direct is just what you are looking for. Our Pacific Palisades instructors are highly skilled and our customer service representatives are friendly and helpful. You will find helpful driving tools on our website, however you don't have to stop there. You can contact our office and our staff will be happy to help you. We understand that driving can be an exciting experience for a teen and a very nervous experience for the parent, so we want to be available to you whenever possible. Check us out if you're located in Pacific Palisades.
---
Not Going to High School in Pacific Palisades?
Looking for the leading driving school in Pacific Palisades, Malibu, Santa Monica, Brentwood, West Los Angeles, and Venice? Look no further! DriversEdDirect.com is your complete Fast solution for fulfilling your drivers ed requirement. Even if you don't live in LA County, our drivers education is the best there is. The truth is, our online driver's education program is approved for all of California. No matter what county or city you call home, we can help you earn your practice permit the easy, online way.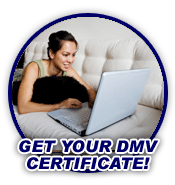 Driving Resources for Pacific Palisades Drivers

DrivingLinks.com is a great resource when you need anything related to driving. Whether you are looking for used cars in Pacific Palisades, insurance quotes in LA County, traffic school in Southern California, or driving safety information for California, Florida, or any other state, DrivingLinks.com has you covered.
Dismissing LA County Court Tickets
Were you driving a little too fast on a LA County highway and got caught by a Pacific Palisades police officer? Don't ignore your citation and let your driving record suffer. By completing a LA County approved traffic school course with TrafficSchool.com, you can have most moving violations removed from your driving records, helping you to keep your insurance rates from rising and your license from being suspended.