Get Great Drivers Ed and More!
At Drivers Ed Direct, we believe drivers education doesn't end the day you get your license. The truth is, the first 500 miles that a Newhall teen drives by themselves are the most dangerous miles they will ever drive in their lives. Teens will still need guidance from their parents and their driving school many months after they earn their driving privilege. Parents and teens can take advantage of the many resources available at Drivers Ed Direct designed to keep our students throughout Southern California, past and present, informed and up to date with current driving laws and issues. We are committed to ensuring the well-being of future driving adults from William S. Hart Senior High School.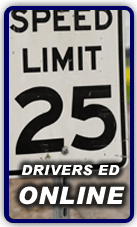 Why Drivers Ed Online?
The days of taking drivers ed in a Newhall High School classroom are all but extinct. For teens in the 21st century, drivers education is mostly conducted in a privatized classroom or by a DMV Approved course provider. In 2003, the DMV conducted a study and came to the conclusion that students taking online drivers education courses actually scored higher on their course exit exams than students learning the same information in a traditional drivers education classroom setting. These findings are not surprising; the average teen in Southern California gravitates toward online mediums and are more captivated and interested in technology. Rather than tuning out in a boring traditional classroom setting, teens taking classes online are captivated by interactive tutorials that allow them to go at their own pace and to logout when they become tired.
CA DMV Approved Drivers Ed
The California Department of Motor Vehicles has specific guidelines in which a drivers education course needs to meet before it becomes a state approved agency. In addition to meeting the state's requirements, Cheap Drivers Education makes taking drivers education convenient for all types of schedules. If you're an early bird or a night owl, you can login to the program anytime that is right for you. Anytime you need a break, go ahead and take one.

Free Practice Exams for the CA DMV Permit Test
Trying to find sample driver's license tests online? Looking for examples of the DMV permit test? Drivers Ed Direct gives Newhall teens access to a wide variety of practice tests for free when they register for our Cheap drivers education course. No matter where you live in Santa Clarita, Valencia, Canyon Country, San Fernando, and Stevenson Ranch, you can take our example quizzes from anywhere. Since we offer an unlimited amount of tests, you can keep practicing for the real exam as many times as you need!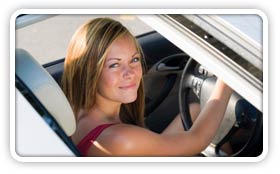 Driving Lessons in Newhall, CA
At Drivers Ed Direct, our Newhall driving school teaches drivers of all ages. If you're a teenager who is a beginner driver or a senior who wants to brush up on new driving laws, you can count on us. We will teach you and defensive driving in Newhall. We offer packages that can help save you money and we can tailor the packages to your driving needs.
Driving Instruction Done Right
Drivers Ed Direct offers Newhall driving lessons for students at William S. Hart Senior High School. When looking for a driving school, you can relax knowing that our highly qualified instructors must pass a background check by the Department of Justice before working with your child. If you're interested in what our instructors are all about, from what they look like or what their thoughts are on teaching and/or the environment, just visit our instructors bio page and review each of our male and female instructors.
---
Moving Outside of Southern California?
No matter where you will be driving in California, Drivers Ed Direct has the perfect drivers ed for you. Our Cheap course is approved for every city in Santa Clarita, Valencia, Canyon Country, San Fernando, and Stevenson Ranch and every high school, even those not found in the Newhall area. In fact, no matter where you live in California, we have a course that will help you successfully earn your permit and drivers license.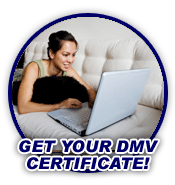 LA County High School Driving Resources and Information Online

Visit DrivingLinks.com online to find DMV information specific to your state. You can also find other online driving resources like Newhall traffic school classes, driving laws, driving statistics, and links to free driving games.
Dismissing Newhall Court Tickets
Were you driving a little too fast on a LA County highway and got caught by a Newhall police officer? Don't ignore your citation and let your driving record suffer. By completing a LA County approved traffic school course with TrafficSchool.com, you can have most moving violations removed from your driving records, helping you to keep your insurance rates from rising and your license from being suspended.