The Advantage of Taking Drivers Ed from Home in Manhattan Beach
Does the idea of sitting in a crowded classroom somewhere in LA County for 4 Saturdays get you down? Not looking forward to making the long distance commute to a driving school class somewhere in Hawthorne, Redondo Beach, Torrance, Gardena, El Segundo, and Lawndale? With online drivers ed, you can avoid all of the pitfalls of classroom drivers ed and at the same time take advantage of all the great things online education has to offer: low prices, convenience, interactivity, and a self paced lesson plan. So skip class and get online, you will be happy you did.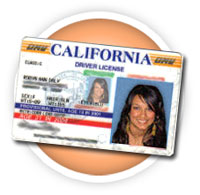 Free Practice DMV Quizzes
In addition to our outstanding, On Line drivers education program, we also offer our students practice DMV tests at no additional costs. Our sample DMV tests are different than the small set of example tests you can get from the Manhattan Beach Department of Motor Vehicles or from the official LA County DMV website. Our practice test questions are made from our database of over 150 DMV test answers and questions. If you want to succeed on your DMV test the first time, come to Drivers Ed Direct: the best driving school in Southern California.
Affordable Drivers Ed in LA County
Get more. Pay less. It's truly that simple when you choose Drivers Ed Direct as your drivers ed solution in Manhattan Beach. We have a nice low course price for our On Line course, and we even offer price matching if you happen to find another DMV Approved course elsewhere for less. So why not sign up for our low cost course when you know it's the best source available on the internet? Looking for a nice discount? If you are a student at Mira Costa High School, you can use coupon promotion code "low5" and save an additional 5$ off your already affordable course price.

Am I Eligible for Online Drivers Ed?
In California, teenagers must be 15½ before they can earn a learner's driving permit. With this said, it makes most sense for teens to begin their drivers education when they turn 15. This will give them ample time to familiarize themselves with the rules of the road, read the driver handbook, and take several practice DMV tests before going to your local Manhattan Beach DMV to take the written permit test. Our On Line driver education program is approved for any teen in LA County, whether you are home schooled or attend Mira Costa High School.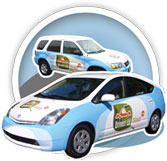 Driving Instruction from the Best
The Drivers Ed Direct team of instructors have a background of working with young people. To gain trust and ensure students are comfortable, our instructors teach by using the 'mentor approach'. Many of our students attend Mira Costa High School and refer their friends and classmates to us because of our professional instructors and their non-threatening, yet informative approach to teaching. Our services are not limited to teens alone, so if you're an adult or senior who would like to , feel free to contact us.
Student Driver Lessons in Manhattan Beach
With Drivers Ed Direct, your teen has an opportunity to take beginner lessons (residential and main streets), freeway lessons, canyon lessons and lessons to prepare for the California DMV drive test. Our services are not limited to teens. Adults can take lessons with us too. As long as your pick up and drop off location is within Southern California or Manhattan Beach, we'll be happy to service you.
---
Not Going to High School in Manhattan Beach?
Not a resident of Manhattan Beach? Or maybe you are planning of moving outside of LA County soon and don't want to start drivers ed because you're concerned you'll have to do it all over again when you move into you're new home in another city. With Drivers Ed Direct, you get a drivers ed course that is approved across the entire state of California, so even if you change residences or move across county lines, you won't have to worry about your drivers ed course being lost. Since we're 100% online, you can pick up online from your new home without any down time or loss of course credit. We are the most convenient drivers education provider in Southern California and beyond!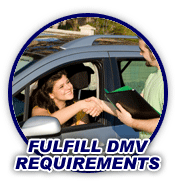 Manhattan Beach Traffic School
It happens. You're driving down a road in Manhattan Beach and you lose track of your speedometer. You look in your review mirror and the unwelcome sight of sirens is flashing and a LA County sheriff is beckoning you to pull over. 15 minutes later you are on your way with a traffic ticket in hand and your driving record ruined, right? Not necessarily! A single traffic ticket doesn't have to be the end of your status as a good driver. By completing the TrafficSchool.com online defensive driving course, you can actually have the ticket dismissed from your record and your insurance company will never know you were cited... meaning your insurance rates will never increase!
Manhattan Beach High School Driving Resources Online

Find a comprehensive collection of driving links and resources designed to make the driving life of Southern California residents easier and more efficient. Hop online to choose a traffic school for your LA County ticket or find a driving school in Manhattan Beach for your teen. You can also download DMV forms, play driving flash games, and read articles related to driving.