Hidden Hills DMV Approved Drivers Ed
Choosing a Educational drivers ed course in Hidden Hills can be tough given the amount of "Driving Schools" offering courses online. Don't be fooled by a low-quality start-up company that offers prices to good to be true. Chances are that they either don't have their own drivers ed course or that their course is not DMV approved for LA County students. If the latter is true, then you will not be able to obtain a driving permit using their course. Drivers Ed Direct only offers a one-of-a-kind, CADMV Approved, online drivers ed program. See why we're the preferred choice in over 100 high schools, including El Camino Real Senior High School, Viewpoint School or Calabasas High School.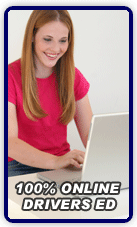 Educational Drivers Ed in Hidden Hills
Online drivers education with Drivers Ed Direct is truly the easiest and most convenient way to fulfill your drivers education requirement in LA County. El Camino Real Senior High School, Viewpoint School or Calabasas High School students can schedule their course around their own hectic life and are allowed the ability to complete the course over multiple sittings. In addition, the Educational course itself is easy and straightforward. The lessons are well constructed, the tutorials help make sense of the concepts, and the quizzes are multiple choice. From beginning to end, we offer Hidden Hills teenagers the simple solution to earning a drivers education certificate.
Who Qualifies for Drivers Education in LA County?
Who is eligible to take our Educational driver education curriculum? Any teen living in California that wants to earn a learners permit and driver license. Technically, Hidden Hills teens cannot earn a permit until they turn fifteen and a half, so it makes most sense to wait until you are at least 15 before beginning our online course.

Free Practice Multiple Choice DMV Tests
In addition to our outstanding, Educational drivers education program, we also offer our students practice DMV tests at no additional costs. Our sample DMV tests are different than the small set of example tests you can get from the Hidden Hills Department of Motor Vehicles or from the official LA County DMV website. Our practice test questions are made from our database of over 150 DMV test answers and questions. If you want to succeed on your DMV test the first time, come to Drivers Ed Direct: the best driving school in Southern California.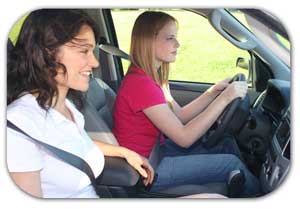 Patient, Friendly, and Experienced Driving Instructors
With Drivers Ed Direct, our students can with our highly qualified instructors. We teach students of all ages and if you or a loved one needs to learn a specific maneuver or prepare for a drive test, let us know. Our instructors train for over 60 hours and many of them have been with our company for several years. You won't find a better group of driving instructors anywhere in Hidden Hills. If you need to take a drive test, but have no one to take you, that's okay. Just ask us about our Hidden Hills DMV Test Prep service and when you use this service, you have a choice to take your test in the Prius or the Escape SUV.
Why We Have the Best Driving School in Hidden Hills
Having a tough time finding a Hidden Hills driving school that meets all of your needs? When students sign up with Drivers Ed Direct, they have the opportunity to schedule with male or female instructors. They also have a choice of vehicles (Ford Escape SUV or Toyota Prius) and can either schedule lessons over the phone or go online and request a date and time. If a student finds an instructor they prefer, they can put in a request for that instructor to handle all or most of their lessons. We also have pay-as-you-go options available to help keep the cost of learning to drive reasonable.
---
Driving Resources for Hidden Hills High School Teens

Drivers in LA County looking for quality driving related resources need to visit DrivingLinks.com. Browse a wide variety of resources for every motorist, from beginner to expert. Check out what DMV's are located in Southern California and download forms from home instead of driving to your local Hidden Hills DMV.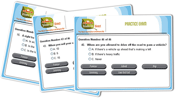 Not From Hidden Hills?
Our internet driver training program is California Department of Motor Vehicles approved for each and every city in the state. Whether you live in LA County, somewhere in Southern California, or in another part of the state all together - you can take our course! We've helped students at El Camino Real Senior High School, Viewpoint School or Calabasas High School obtain their learner permit, but we've also helped literally hundreds of thousands
Dismissing LA County Court Tickets
Did you get ticketed in Hidden Hills? For most moving violations cited in LA County, eligible drivers can have the citation dismissed and keep the negligent operator point from appearing on their California Driving Record. TrafficSchool.com, the leading online traffic school provider in Southern California, has easy, educational, and LA County Court approved traffic school classes that you can take from the comfort of your own home. Visit TrafficSchool.com to learn more about their affordable internet classes and to read hundreds of testimonials from satisfied customers throughout California.