Learn how to for less!
As if you didn't love our Easy To Use driver education class enough already, now we are offering students in LA County a special online discount of $5 when they use discount promo code "drive555"! Now you can get the best online course in Southern California for even less, only from Drivers Ed Direct!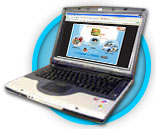 So Much More than Easy To Use Driver's Ed
What's the Drivers Ed Direct difference? Is it our Easy To Use drivers ed course? Is it our team of knowledgeable and helpful teachers, mentors, and driving instructors? Or is it our unmatched wealth of driving resources online? The truth is, the Drivers Ed Direct difference is all of the above, and more. We like to think that the main difference is how much we actually care about our students in Brentwood, LA County, and all of Southern California. Check out the rave reviews we get on our testimonials page, via Facebook, and on Yelp. You won't find another driving school out there with such a deep commitment to customer satisfaction, guaranteed.
Simple Drivers Ed in LA County
Drivers education online with Drivers Ed Direct is easy to access, easy to understand, and easy to complete around your ever-changing schedule. In fact, Brentwood teens can sign-up for our course online, take all of the drivers education lessons online, and complete our final exam online. When you are finished, we will mail an official drivers education certificate to your home in Brentwood. So skip the hassle of driving to and from class; with drivers ed online, you can access the course when you have the time, from anywhere you can get online. No wonder Drivers Ed Direct is one of the fastest growing driving schools in Southern California!
Brentwood DMV Approved Drivers Ed
Get the best drivers education in Southern California from the leader in approved online drivers education: Drivers Ed Direct. Our 30-hour program is Brentwood DMV approved for all students in LA County. Get online at home, from a coffee shop, or from your school's computer lab. Now proudly teaching kids from Archer School for Girls, Brentwood School, St. Martin of Tours Catholic School or University High School.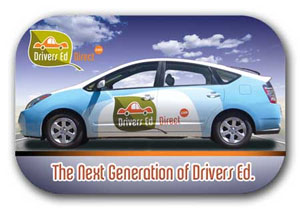 Brentwood, CA Driving School Lessons
Looking for a driving school in Southern California where your teenager will not have to share their driving time and 'piggy back' lessons with another students? Drivers Ed Direct offers private lessons to students of all ages. Whether you live, work, or play in Brentwood, Drivers Ed Direct can pick up and drop off in that location because of our wide coverage area. In fact, we strongly believe that you won't find a better driving school in Brentwood that can meet all of your needs. If you would like to learn how to , just ask and we will make sure our highly qualified instructors cover that request.
Highly Trained, Professional Driving Instructors
One advantage of the Drivers Ed Direct driving school is that we give you the opportunity to choose your instructor. With over 25 qualified and friendly, male and female instructors to choose from, you're sure to find more than a few that you like. With whatever you decide, all of our instructors are highly qualified to teach your teen the proper rules for driving in California. Your teen can learn how to drive in all types of situations and during different hours of the day or night in Southern California. Our aim is to make sure your needs are met and if you request to learn how to , we work towards getting that done along with everything else you need to know in order to drive.
---
More Driving Resources for Brentwood Teen Drivers

Find a comprehensive collection of driving links and resources designed to make the driving life of Southern California residents easier and more efficient. Hop online to choose a traffic school for your LA County ticket or find a driving school in Brentwood for your teen. You can also download DMV forms, play driving flash games, and read articles related to driving.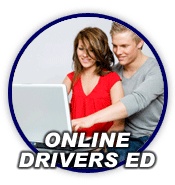 Not Living in Brentwood or in Southern California?
Learning to drive in California is finally convenient for everyone, no matter where you live. Whether living in a larger city like Brentwood, or in a smaller city somewhere outside of Southern California, high school students from any city in CA can easily fulfill their driver education requirement from the comfort of their own home. Our Easy To Use course is approved by the Department of Motor Vehicles and can be taken by any teen, regardless of where they live in California.
Southern California Traffic School
Got a traffic ticket in LA County? Get it removed from your CA DMV driving record when you complete an approved traffic school course online at TrafficSchool.com. All lessons and final exam can be taken online and even get confirmation of the ticket dismissal from your DMV record. It's the smart way to go to traffic school in Brentwood.