Miami-Dade County DATA Course
FL DHSMV Authorized Permit Exam Also Available
Self-Paced & Flexible TLSAE for Miami-Dade County
Completion Sent to Miami-Dade County DMV
Miami Course Entirely Online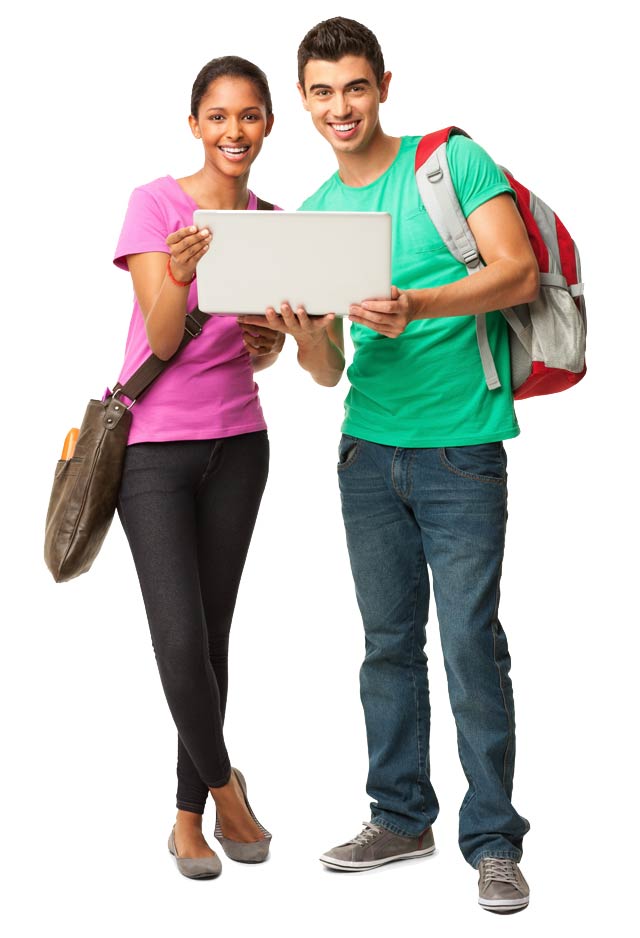 A On Line Drivers Education Course For Miami-Dade County Residents
With this On Line D.A.T.A. course, not only can you register online, complete all course material online, but we have even made it so that you can actually take your learner's permit exam online too! This means that the only time you'll ever have to leave the comfort of your Miami home or office is when you are ready to head down to your Miami-Dade County DHSMV to apply for your learner's permit and take your hearing and vision test.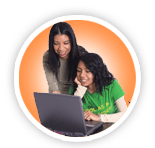 We've Got Your Proof!
Complete your On Line D.A.T.A. course. Receive your Certificate of Completion copy, which will be mailed to the Miami address on file. Your Miami-Dade County DHSMV will be automatically notified that you passed your course.
Be Prepared!
Passing your written exam is easy. Well, when you prepare with us, that is! We have developed a On Line Driver License Test Preparation Course specifically for first time drivers residing in Gladeview, Key Biscayne, Coral Gables, Miami Shores, Pinewood, and Westview who need a thorough study guide before taking the permit exam. With our well-constructed program and DHSMV practice examines, you'll feel confident enough to ace the test with ease.

What the DATA Course Entails
Take your Miami permit exam with DriversEdDirect.com behind you! Our 4-hour On Line D.A.T.A. course will not only prepare you for the exam, but it will leave you with pertinent and long-lasting information as you begin your journey as a first time driver. With 7 sections of reading material, short quizzes and a final exam, you'll learn what your responsibilities are as a driver, increased knowledge of drugs and alcohol abuse, safety driving techniques, Miami-Dade County rules, regulations and so much more.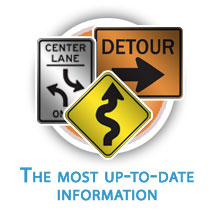 D.A.T.A.?
DATA, also known as the Drug Alcohol Traffic Awareness course, which was designed to teach students attending Miami Christian, Gettysburg Academy of Miami, Miami Palms Academy, Miami Senior High School, Miami Country Day School, Brito Miami Private School, Miami Lakes Christian Academy, Miami Dade Christian Academy, Miami Central Senior High School, Miami Edison Senior High School, Miami Jackson Senior High School, Miami Killian Senior High School, Miami Norland Senior High School, Miami Northwestern Senior High School, Miami Palmetto Senior High School, Miami Sunset Senior High School, South Miami Senior High School, Miami Southridge Senior High School, Southwest Miami Senior High School, Champagnat Catholic School Of Miami, H. E. L. P. Miami, Miami Coral Park Senior High School, La Salle High School, Thomas Jefferson Middle School, Riviera Middle School, School for Advanced Studies - South, William H. Turner Technical Arts High School, G. Holmes Braddock Senior High School, Design & Architecture Senior High School, New World School of the Arts, Coral Reef Senior High School, Dr Michael M. Krop Senior High School, Riviera Preparatory School, Saint Lawrence School, Saints Peter & Paul School, Saint Michael The Archangel, Saint Brendan High School, Our Lady of Lourdes Academy, Christopher Columbus High School, Belen Jesuit Prep School, Dade Christian School, Florida Christian School, Kings Christian School, Westwood Christian Day Elementary School, Carrollton School of the Sacred, Ransom Everglades School, Sunset Christian Academy, Saint Agatha School, Ebenezer Christian Academy, Wagner Montessori School, Good Shepherd School, Grace Baptist Academy, Green Springs High School Charter, Killian Oaks Academy, Revelation Christian Academy, Booker T. Washington Senior High School, Felix Varela Senior High School, John A. Ferguson Senior High School, and International Studies Charter High School all they need to know to become a safe driver by educating them on driving techniques, safety rules, Miami-Dade County laws and regulations, as well as the effects drugs and alcohol could have on their ability to drive.
Never Had A License? Then You Need TLSAE
So you've never had your Miami-Dade County driver's license and think now is the time. Then takes the necessary steps needed to do so by enrolling in our On Line Traffic Law and Substance Abuse Education Course, also known as TLSAE. Regardless of age, all first time drivers must take this course in order to take the DMHSV driver written exam.

---
Miami Traffic Tickets: Don't Let Them Defeat You
Choose TrafficSchool.com as your only option for traffic ticket dismissal. Miami drivers have used our services for over 15 years and we continue to provide the most convenient and inexpensive way for any Miami motorist who has received a traffic citation in the following cities: Gladeview, Key Biscayne, Coral Gables, Miami Shores, Pinewood, and Westview an opportunity to dismiss that ticket and improve their Miami-Dade County DHSMV driving record in the process. Now that's a steal!
Important Auto Insurance Information For Miami-Dade County Drivers
Without car insurance coverage your vehicle is not protected from unfortunate circumstances that could arise. More importantly, a vehicle without insurance coverage is considered illegal once driven, by law. All Miami-Dade County drivers are required to carry insurance coverage, at least at the very minimum, which includes $10,000 in personal injury protection and $10,000 in property damage liability. This coverage can be provided by your local Miami insurance company as long as they are licensed by the Florida Department of Financial Services.
Ways a Traffic Citation Can Affect Your Miami-Dade County Premium Rate
Received a moving violation in the following cities: Gladeview, Key Biscayne, Coral Gables, Miami Shores, Pinewood, and Westview? Well let our On Line Traffic School course help you from accruing negative points on your Miami-Dade County DHSMV driving record. These points can cause all kinds of damage, including, increased automobile insurance rates, or a suspension of your Miami driver's license, if your insurance company decides to cancel your insurance because of these points. Upon successful completion of our On Line traffic school, your points will be dismissed and your driving record intact.