Coconut Creek TLSAE Class
Ease & Flexibility at Your Fingertips
Broward County 100% Homestudy Course
Broward County Hassle-Free Course
Low Cost Coconut Creek TLSAE Program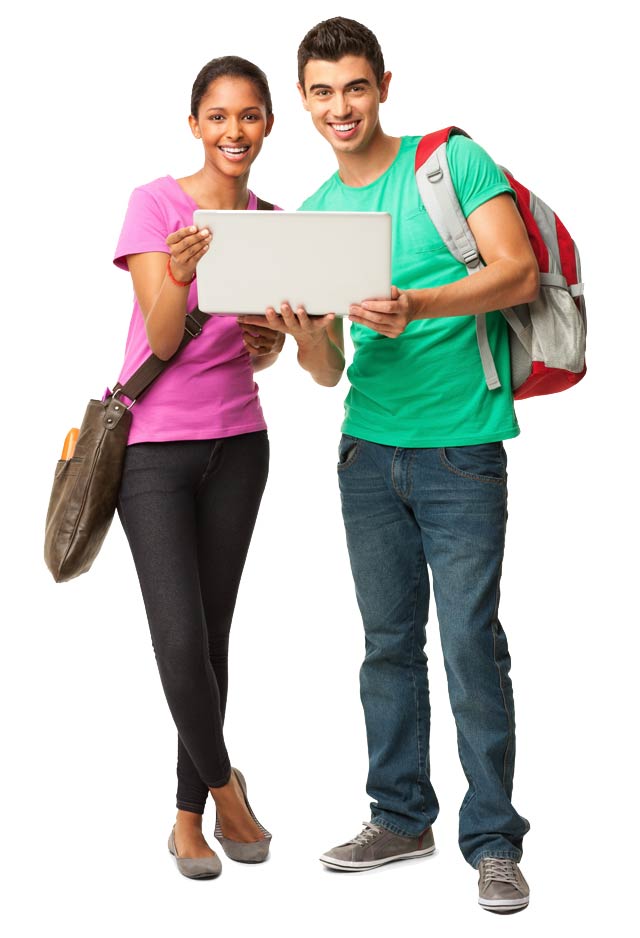 A At Home Drivers Education Course For Broward County Residents
Enrolling in this At Home DATA course has never been so easy. Simply follow the registration process online. Access all of your course material online. Even take your learner's permit exam...you got it, ONLINE! Never leaving the comfort of your Coconut Creek home or office. The only thing left to do, is to visit your Broward County DHSMV to apply for your permit, as well as take your hearing and vision test.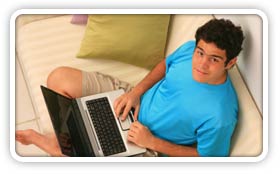 Preparation at Best!
There's nothing like preparing for a big test. The nerves, the worry, and all that comes with. Let us help you relieve some of that stress with our Driver License Test Preparation Course. This At Home program designed for first time drivers residing in Parkland, Lighthouse Point, Deerfield Beach, Wilton Manors, and Oakland Park consists of valuable reading material, important data and information, and comes with DHSMV practice tests as well. All you need to know is right here.
At Home Florida D.A.T.A. Course
Attention Coconut Creek High School, Monarch High School, North Broward Preparatory School, and South Florida Jewish Academy Teens: Need to take your Broward County D.A.T.A. course, but don't know where to fit in the time? Have no fear! With our 4-hour At Home course, Coconut Creek teens, such as yourself will be able to enroll and complete this First Time Driver Course at your own time and in the comfort of your own home, never compromising your busy schedule. Driver's Ed Direct is here to serve your needs. Not only will you learn the fundamentals of becoming a skilled driver, but upon completion, you will also have satisfied your Florida requirements to take your driver's license exam online or at your Broward County DHSMV.

My DATA Course Is Complete
So I've completed the DATA course, what's next? Upon successful completion of the At Home DATA course, your information will be automatically sent over to the Broward County DHSMV. For your personal records, we will issue you a copy of your completion certificate.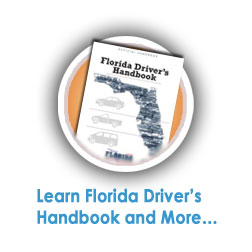 The D.A.T.A. Course
The perfect first time driver's course in all of Broward County. D.A.T.A., also known as the Drug Alcohol Traffic Awareness program is a 4-hour program dedicated to educating Coconut Creek drivers such as yourself on the rules of the road and all that is necessary to becoming not only a safe, but overall great driver. The best preparation for your driver's license written exam!
All You Need To Know To Obtain Your Florida Learner's Permit
You must enroll and successfully complete the Florida D.A.T.A. course
Be at least 15 years of age
Present proof of identification, proof of date of birth, proof of residential address, proof of social security number, and parental consent form if under the age of 18
Pass your DHSMV written permit exam
Pass a vision and hearing test. Give a thumb print. Take your picture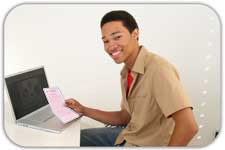 ---
How a Traffic Ticket Affects Your Coconut Creek Insurance Rate
There are many benefits to attending traffic school. Here are just a few: 1.) Traffic ticket dismissal for drivers who have received a moving violation in the following cities: Parkland, Lighthouse Point, Deerfield Beach, Wilton Manors, and Oakland Park. 2.) An improved Broward County Department of Highway Safety & Motor Vehicles driving record. 3.) A possible discount off your Coconut Creek insurance rate and so much more. Without attending traffic school, your points can build up, resulting in increased premium rates, and/or license suspension. Our At Home traffic school offers the best Driver Improvement course in all of Florida. Enroll today!
Extra Services For Coconut Creek Drivers
Providing additional At Home driver services for Parkland, Lighthouse Point, Deerfield Beach, Wilton Manors, and Oakland Park each and every day! We can help you with just about anything you need, information regarding your vehicle, or practice with your driving. Check out all that DriversEdDirect.com and our sister company TrafficSchool.com have to offer you!
Broward County Traffic Tickets? Help Is On The Way
Let's face it, attending traffic school is the last thing on your list, but you must do it. So, why not attend the best traffic school Coconut Creek has to offer. We provide a safe, inexpensive and convenient way to get rid of any ticket you've received in the following cities: Parkland, Lighthouse Point, Deerfield Beach, Wilton Manors, and Oakland Park. Not only have we been servicing Broward County for over 15 years, but we are approved by the Department of Highway Safety & Motor Vehicles as well!