The Advantage of Taking Drivers Ed Online
Taking drivers education on the Internet has become the gold standard for teens in Yuba County wanting to earn a permit and learn the rules of the road as laid out by the California Department of Motor Vehicles. In fact, a CADMV study showed that teens receiving Internet computer based instruction actually retained information better and scored higher on their exit exams than students learning the same material in a classroom setting. Other of advantages of online instruction are also apparent, such as the huge low-cost benefit of taking drivers ed from home in Marysville. Whey spend the time and money on gas driving half way across the Central Valley of California when you can have a better education right from your own computer?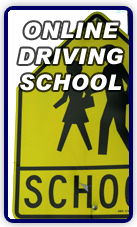 Drivers Education Eligibility Requirements for Marysville Teens
What are the CA Department of Motor Vehicles requirements for teens who want to begin drivers ed? Because the earliest you can earn a provisional permit is at age 15½, most teens will begin their education around 15 years of age. Marysville teens can technically enroll in our Defensive drivers ed course at any age, but we suggest starting when you are 14 and 15 is best. You want to allow yourself time to really get to know the driving laws and regulations. Also, you will want to read the entire DMV handbook in addition to taking our course. Many Yuba County high school students will take our course when they are 15 and then log back in just before they turn 15½ to take free practice tests and to review traffic signs, driving laws, and road rules.
Completing the Driver's Ed Requirement in Yuba County
Learning to drive can be challenging, but the process it takes to earn a driver license shouldn't be so complicated. If you are nearing your 16th birthday and live in Yuba County, these are the steps it takes to become a legally licensed driver in the state of California:
Complete CA DMV approved drivers education (such as our Defensive drivers ed program)
Pass a written exam at a local DMV in the Central Valley of California to earn a practice permit
Complete drivers training with a DMV licensed driving school in Yuba County
Pass your road exam at the DMV to earn a provisional drivers license.

Defensive Drivers Ed and a Whole Lot More
You get more that just Defensive drivers ed at DriversEdDirect.com. Our Marysville students can also access tools and resources designed to make them as prepared as possible when facing the challenges they will encounter on the road. Our Respect Reality program is a Teen Safety Awareness program designed to education teens in Yuba County about dangers like distracted driving and drunk driving. We also have parking simulation games that help Marysville teens learn how to park. Get it all at Drivers Ed Direct!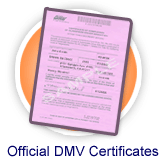 Defensive Drivers Ed
Marysville Drivers Education is a convenient way for teens to meet their requirements to earn their driving permit. Teens who live in Yuba County can take the course that is schedule-friendly. There is no need for them to rearrange their schedule for this course. It is available 24/7 and can be worked on in between their other activities.
Low Cost Drivers Ed in Marysville
Looking for low priced teen traffic school in Marysville? Look no further! At Drivers Ed Direct, our prices can't be beat. Are course is already low priced because it is online and doesn't require extra overhead like classrooms and books. Not to mention that we will gladly price match with any other online course that is also Marysville DMV Approved!
---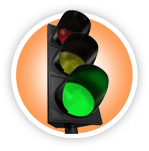 Driving Resources for Marysville Motorists

Did you know all of the things that can be accomplished right from the comfort of your own home in Marysville? If you were ticketed in Yuba County, you can take traffic school online without having to go to a class or court. If you go to Alternative/opportunity High School, Lincoln (abraham) (alternative), Marysville Charter Academy For The Arts, Marysville High School, Yuba County Career Preparatory Charter, Thomas E. Mathews Community High School, Plumas Lake Charter, Bible Baptist Christian Academy and New Life Christian School and need your learner permit, you can take drivers ed online. Need DMV forms? Why wait in line at the Marysville DMV when you can down many forms over the internet. Do all this and more at DrivingLinks.com.
Not Going to High School in Marysville?
Looking for the leading driving school in Marysville, ? Look no further! DriversEdDirect.com is your complete Defensive solution for fulfilling your drivers ed requirement. Even if you don't live in Yuba County, our drivers education is the best there is. The truth is, our online driver's education program is approved for all of California. No matter what county or city you call home, we can help you earn your practice permit the easy, online way.