Low Price Drivers Education in Tuolumne County
Here's our promise to Sonora parents: we will provide your son or daughter with the highest quality drivers education at a price that you can feel great about. In fact, our prices are so low that we are willing to price match with any of our competitors offering a California DMV Approved Drivers Ed Course. But before you give us or any other driving school in the Sierra Nevada your money, do some research. Whether you read independent reviews on Yelp, customer feedback on Facebook, or simply visit our industry best website, you'll see why we are considered both the most affordable and the best quality driving school in Tuolumne County.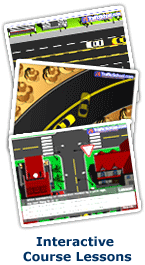 How Old Do I have to Be to Take Drivers Ed in California?
Who is eligible for Home-Study drivers ed? Any teen living in Tuolumne County, California. That's right, no matter where you live in the Sierra Nevada, you can take our course. If you go to high school in Gold Rush Charter or Sonora High School, you are eligible. If you are a home school or home study student in Sonora, you can take our online course. Live in nearby cities like Oakdale, Riverbank, Modesto, Ceres, Turlock, Ripon, Livingston, Atwater, Garden Acres, Manteca, Merced, Stockton, Lodi, Lathrop, and Country Club? You can also take our internet drivers ed course to fulfill your California DMV driver education requirement.
Tuolumne County Driver Ed
Introducing a Sonora Drivers Education program that helps teens in Tuolumne County meet their California drivers education requirement without leaving home. With DriversEdDirect.com's online drivers ed class, students from Gold Rush Charter or Sonora High School can take our CADMV approved drivers ed class from any computer with internet access. Our course is high in quality, educational, and captivating. Students will learn important driving concepts through reading well organized chapters, completing interactive tutorials, passing quizzes, and taking a final exam. Our course also comes with unlimited practice DMV tests. If you want your son or daughter to be well educated before getting behind the wheel of a car, then our affordable online course is perfect for you.

Home-Study Drivers Ed and a Whole Lot More
Learning to drive is one of the most important milestones in any Sonora teen's life. Just ask one of the hundreds of students from Gold Rush Charter or Sonora High School. Some eagerly anticipate getting their license, while other Tuolumne County teens are scared to get on the road. At Drivers Ed Direct, we cater to all teens by providing our students with all of the tools they need to be a success when they start driving alone. Our Home-Study drivers education program teaches them the rules of the road and our online articles, blogs, and mentoring programs provide another important layer of insight into the world of driving. Well rounded drivers with the confidence they need to navigate our California roads safely and responsibly. That's what we're all about, from Sonora to Oakdale, Riverbank, Modesto, Ceres, Turlock, Ripon, Livingston, Atwater, Garden Acres, Manteca, Merced, Stockton, Lodi, Lathrop, and Country Club.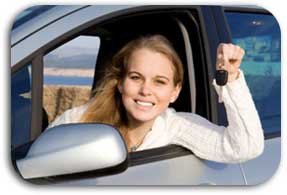 The Advantage of Taking Drivers Ed from Home in Sonora
A California DMV study concluded that students taking online or computer based drivers ed actually out perform students taking drivers ed in a traditional classroom setting when comparing exit exam scores. The advantages of an online drivers ed course are obvious:
Today's Sonora students naturally gravitate towards technology driven teaching methods, like the Internet
Online classes allow students the ability to start and stop as their attention span changes, whereas in traditional driving school classrooms, students tend to zone out or sleep when they become bored
Driver education online is more affordable for obvious reasons: low overhead, no books, no money spent on gas, etc.
Online drivers ed is more convenient because you can do it right from your Sonora home
How Drivers Ed Works in the State of California
To earn your learner's permit (practice permit) at Gold Rush Charter or Sonora High School, you need to complete an approved drivers ed course. Here is how our CADMV approved course works:
Click on the 'Get Started' button found on this page
Fill out the quick registration form, choose to pay now or pay later, it's up to you
Complete the simple online lessons and quizzes
Pass the online final exam to earn your DMV certificate of completion
Go to the DMV to take a written permit examination (you must be at least 15 and a half to do this
Pass the written exam and go home with your practice permit that day!
---
Not Attending Sonora High School?
Looking for the leading driving school in Sonora, Oakdale, Riverbank, Modesto, Ceres, Turlock, Ripon, Livingston, Atwater, Garden Acres, Manteca, Merced, Stockton, Lodi, Lathrop, and Country Club? Look no further! DriversEdDirect.com is your complete Home-Study solution for fulfilling your drivers ed requirement. Even if you don't live in Tuolumne County, our drivers education is the best there is. The truth is, our online driver's education program is approved for all of California. No matter what county or city you call home, we can help you earn your practice permit the easy, online way.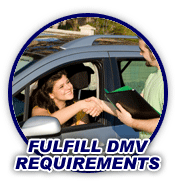 Sonora Traffic School
Don't let a traffic citation ruin your day or your driving record. Drivers cited for a one-point moving violation in Tuolumne County can attend an 8-hour traffic school to have their violation effectively removed from their official driving record. With TrafficSchool.com, the best traffic school in Sonora, you can complete your 8-hour traffic school requirement right from home without having to attend a boring traffic school or a painful to endure comedy traffic school.
Tuolumne County High School Driving Resources and Information Online

Visit DrivingLinks.com online to find DMV information specific to your state. You can also find other online driving resources like Sonora traffic school classes, driving laws, driving statistics, and links to free driving games.