Department of Motor Vehicles Approved Drivers Education
Searching for an approved drivers education course in Porterville is a good starting point for any teen looking to earn their California driver's license. If students do not take a CA DMV Approved drivers ed program, they will not be allowed to earn their learner permit when they go to the Porterville DMV to take their written test. Our Home School drivers ed is the ideal solution for any age appropriate high school student (at least 15½) within Tulare County.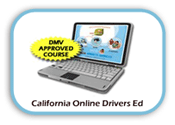 Free Practice DMV Quizzes
Taking DMV practice tests is a great way to review traffic safety laws, memorize street signs, and prepare for the permit test at the Porterville DMV. Before you your learn how to or drive on the freeway, getting a good understanding of the rules of the road is of the utmost importance. As you begin to learn to drive in Tulare County, a solid understanding of the basics is required so you can have the confidence you need to drive safely anywhere in Lindsay, Exeter, Farmersville, Tulare, Visalia, Delano, Corcoran, Wasco, Dinuba, Hanford, Shafter, Orange Cove, Kingsburg, Reedley, and Oildale. Enroll today at Drivers Ed Direct and gain access to our free DMV practice test module where you can take hundreds of sample test questions.
How Drivers Ed Works in the State of California
Fulfilling your CA DMV requirements in Tulare County doesn't have to complicated and confusing. With our online Drivers Ed Course, the process is quite simple really. All you need to do in order to earn a learners permit is the following:
Sign up for our Home School program online
Complete the entire program online, including out multiple choice final exam
Walk in to the Porterville DMV and take a written permit test
If you successfully pass your exam, you will earn your learner's permit.
A DMV clerk will take your photo for your eventual license and send you on your way.

Low Price Drivers Education in Tulare County
Get more. Pay less. It's truly that simple when you choose Drivers Ed Direct as your drivers ed solution in Porterville. We have a nice low course price for our Home School course, and we even offer price matching if you happen to find another DMV Approved course elsewhere for less. So why not sign up for our low cost course when you know it's the best source available on the internet? Looking for a nice discount? If you are a student at Monache High School, Poretville High School, Granite High School, Strathmore High School, Butterfield Charter High School, Summit Charter High School or Landmark Christian Academy, you can use coupon promotion code "low5" and save an additional 5$ off your already affordable course price.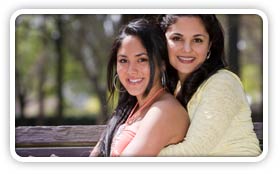 Am I Eligible for Online Drivers Ed?
In California, teenagers must be 15½ before they can earn a learner's driving permit. With this said, it makes most sense for teens to begin their drivers education when they turn 15. This will give them ample time to familiarize themselves with the rules of the road, read the driver handbook, and take several practice DMV tests before going to your local Porterville DMV to take the written permit test. Our Home School driver education program is approved for any teen in Tulare County, whether you are home schooled or attend Monache High School, Poretville High School, Granite High School, Strathmore High School, Butterfield Charter High School, Summit Charter High School or Landmark Christian Academy.
The Online Drivers Ed Advantage
Today's Porterville teenagers have 2 choices for fulfilling their California Drivers Education requirement: attending a 30 hour classroom course or taking a Tulare County CA DMV approved Internet-based course. Besides being more affordable, more convenient, and self-paced, online drivers ed is also proven to better prepare teens for their written exams. According to a 2003 DMV study, teens completing a computer based drivers ed course versus a traditional drivers ed class actually scored higher on their exit tests.
---
Driving Resources for Porterville High School Teens

Drivers in Tulare County looking for quality driving related resources need to visit DrivingLinks.com. Browse a wide variety of resources for every motorist, from beginner to expert. Check out what DMV's are located in the San Joaquin Valley and download forms from home instead of driving to your local Porterville DMV.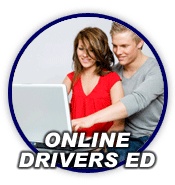 Not From the San Joaquin Valley?
Not a resident of Porterville? Or maybe you are planning of moving outside of Tulare County soon and don't want to start drivers ed because you're concerned you'll have to do it all over again when you move into you're new home in another city. With Drivers Ed Direct, you get a drivers ed course that is approved across the entire state of California, so even if you change residences or move across county lines, you won't have to worry about your drivers ed course being lost. Since we're 100% online, you can pick up online from your new home without any down time or loss of course credit. We are the most convenient drivers education provider in the San Joaquin Valley and beyond!
Tulare County Tickets
Pulled over in Tulare County for speeding? Don't pay your ticket without going to traffic school first! TrafficSchool.com, the San Joaquin Valley's leading traffic school, can help you save your driving record by eliminating the negligent operator points from your driving record. So give TrafficSchool.com a try and avoid any costly increases in your auto insurance premiums.