Red Bluff Driver's Ed
Red Bluff Drivers Education is a convenient way for teens to meet their requirements to earn their driving permit. Teens who live in Tehama County can take the course that is schedule-friendly. There is no need for them to rearrange their schedule for this course. It is available 24/7 and can be worked on in between their other activities.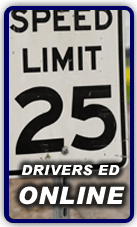 Driver Safety Resources from Drivers Ed Direct
At Drivers Ed Direct, we believe drivers education doesn't end the day you get your license. The truth is, the first 500 miles that a Red Bluff teen drives by themselves are the most dangerous miles they will ever drive in their lives. Teens will still need guidance from their parents and their driving school many months after they earn their driving privilege. Parents and teens can take advantage of the many resources available at Drivers Ed Direct designed to keep our students throughout Northern California, past and present, informed and up to date with current driving laws and issues. We are committed to ensuring the well-being of future driving adults from Escholar Academy, Red Bluff High School, Sacramento River Discovery Charter or Mercy High School.
Nice and Easy Drivers Education for Red Bluff Teenagers
When it comes to convenience and simplicity, no other driving school can compete with Drivers Ed Direct's State Approved drivers education course. Our program is the 100% online solution for busy Tehama County teens who want the flexibility of completing their Red Bluff DMV requirements according to their own schedule. Besides being easy to access, our course is also easy to use for any student, whether or not they are computer literate. Each chapter is laid out in an easy to follow manner and interactive tutorials make it easy to avoid boredom. It's the easiest drivers ed in Northern California!

CADMV Approved Drivers Education
Searching for an approved drivers education course in Red Bluff is a good starting point for any teen looking to earn their California driver's license. If students do not take a CA DMV Approved drivers ed program, they will not be allowed to earn their learner permit when they go to the Red Bluff DMV to take their written test. Our State Approved drivers ed is the ideal solution for any age appropriate high school student (at least 15½) within Tehama County.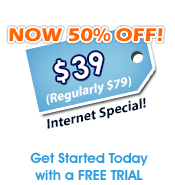 Red Bluff, California Drivers Education Eligibility Requirements
Who is eligible to take drivers education in Northern California? Any teen who will soon be turning fifteen-and-a-half and has the desire to earn a provisional permit. Our CA DMV approved course is a 30-hour equivalent course, so you will want to allow yourself plenty of time to complete it before you turn 15½. Our State Approved course is available to all teens, whether they attend Escholar Academy, Red Bluff High School, Sacramento River Discovery Charter or Mercy High School or are a home school student.
Why Drivers Education on the Web?
Here are some compelling reasons students in Northern California should take their drivers ed course online versus sitting in a boring classroom:
Online classes allow you to stay at your Red Bluff home
Online classes are more flexible and can be worked around your schedule
Our State Approved driver ed class is highly affordable
A DMV study concluded that internet courses better prepare students than classroom courses for their permit exam
Our online program is continually updated and always fresh with recent driving information
---
Not Attending Red Bluff High School?
You no longer need to drive to a classroom located within Red Bluff city limits to earn your drivers education certificate. Regardless of where you live in Anderson, Redding, Shasta Lake, Chico, Magalia, Paradise, Oroville, Yuba City, Marysville, South Yuba City, Linda, Olivehurst, Susanville, Clearlake, and Ukiah, or even if you live outside of Tehama County, you can take our course over the internet without having to commute anywhere.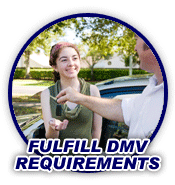 Dismissing Red Bluff Court Tickets
Got a traffic ticket in Tehama County? Get it removed from your CA DMV driving record when you complete an approved traffic school course online at TrafficSchool.com. All lessons and final exam can be taken online and even get confirmation of the ticket dismissal from your DMV record. It's the smart way to go to traffic school in Red Bluff.
Tehama County High School Driving Resources and Information Online

Before you hit the road, make sure you're fully prepared with the latest in driving resources from DrivingLinks.com. Find car insurance quotes, insurance companies in Red Bluff, local DMV office information, driver handbooks, and Tehama County traffic school, driving school, and drivers education resources.