Free Practice Exams for the CA DMV Permit Test
If you live in the Bay Area and you are about to turn 16, there's no doubt that you are excited to earn your drivers license. Before you can earn your license, you must first earn a learner's permit by passing a written test at a Solano County, California DMV. At DriversEdDirect.com, we offer our students all of the tools they need to succeed on their permit test. In addition to our state-of-the-art drivers ed class, we also provide unlimited DMV sample tests to our students at no additional charge. These example practice tests for your permit are the added advantage Vallejo teens need to pass their driving permit test on the first try.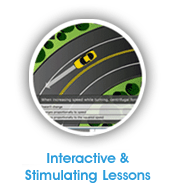 The Benefits of an Internet Based Drivers Education Course
Does the idea of sitting in a crowded classroom somewhere in Solano County for 4 Saturdays get you down? Not looking forward to making the long distance commute to a driving school class somewhere in American Canyon, Hercules, Benicia, Pinole, Martinez, El Sobrante, San Pablo, Richmond, El Cerrito, Napa, Suisun City, Concord, Pleasant Hill, Albany, and Fairfield? With online drivers ed, you can avoid all of the pitfalls of classroom drivers ed and at the same time take advantage of all the great things online education has to offer: low prices, convenience, interactivity, and a self paced lesson plan. So skip class and get online, you will be happy you did.
How Drivers Ed Works in the State of California
It's amazing how may teens and parents in Vallejo come to us, confused about the driver's licensing process in Solano County. It's really a simple process once the steps are clearly laid out. Here are the general steps one should take to earn a license in the Bay Area:
Sign up for our Home School drivers education class sometime before you turn 15½
Pass our online program to earn a completion certificate for the Vallejo DMV
Take and pass your test at the DMV to earn your learner permit
Take lessons with a local Vallejo driving school and practice for 6 months with your permit
After 6 months of practice and when you are at least 16, go the DMV to pass your driving test.
Pass your drive test and go home with your provisional license

Affordable Drivers Education
Get more. Pay less. It's truly that simple when you choose Drivers Ed Direct as your drivers ed solution in Vallejo. We have a nice low course price for our Home School course, and we even offer price matching if you happen to find another DMV Approved course elsewhere for less. So why not sign up for our low cost course when you know it's the best source available on the internet? Looking for a nice discount? If you are a student at Vallejo Senior High School, Jesse Bethel High School, Hogan High School, Mit Academy, North Hills Christian Schools, St. Patrick St. Vincent High School or Reignierd School, you can use coupon promotion code "low5" and save an additional 5$ off your already affordable course price.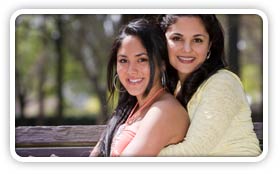 Vallejo, CA Drivers Ed Eligibility Requirements
Our Vallejo DMV approved drivers education program is approved for all of Solano County, no matter if you are a private school student, public school student, or home school student. Students will be able to earn a driving permit at age fifteen and six months (15½), so taking and completing your drivers ed course prior to your 15½ birthday is highly recommended.
DMV Approved Drivers Ed for Vallejo High School Students
Choosing a Home School drivers ed course in Vallejo can be tough given the amount of "Driving Schools" offering courses online. Don't be fooled by a low-quality start-up company that offers prices to good to be true. Chances are that they either don't have their own drivers ed course or that their course is not DMV approved for Solano County students. If the latter is true, then you will not be able to obtain a driving permit using their course. Drivers Ed Direct only offers a one-of-a-kind, CADMV Approved, online drivers ed program. See why we're the preferred choice in over 100 high schools, including Vallejo Senior High School, Jesse Bethel High School, Hogan High School, Mit Academy, North Hills Christian Schools, St. Patrick St. Vincent High School or Reignierd School.
---
Driving Resources for Vallejo Drivers

Looking for an online driving guide to help you navigate the roadways in Solano County? DrivingLinks.com has a plethora of online resources for the Vallejo driver, both young and old. Teens can benefit from the online driving handbooks, drivers ed resources, and driving games. Mature drivers can find online traffic schools, defensive driving classes, and printable DMV forms. Get help with all things driving at DrivingLinks.com.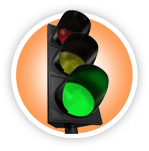 Vallejo Traffic Tickets
Are you an adult driver in Vallejo that got ticketed for speeding, making an illegal turn, or committing another minor traffic violation? For most counties in California, our partner TrafficSchool.com can help you dismiss your ticket and keep the points off your record. In addition, an online traffic school can help you brush up on the driving laws learned while attending driving school in Solano County.
Not Going to High School in the Bay Area?
Our internet driver training program is California Department of Motor Vehicles approved for each and every city in the state. Whether you live in Solano County, somewhere in the Bay Area, or in another part of the state all together - you can take our course! We've helped students at Vallejo Senior High School, Jesse Bethel High School, Hogan High School, Mit Academy, North Hills Christian Schools, St. Patrick St. Vincent High School or Reignierd School obtain their learner permit, but we've also helped literally hundreds of thousands