DMV Approved Drivers Ed for Dorris High School Students
The California Department of Motor Vehicles has specific guidelines in which a drivers education course needs to meet before it becomes a state approved agency. In addition to meeting the state's requirements, Web Drivers Education makes taking drivers education convenient for all types of schedules. If you're an early bird or a night owl, you can login to the program anytime that is right for you. Anytime you need a break, go ahead and take one.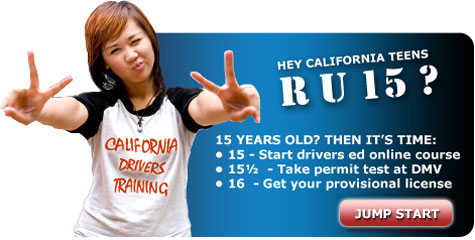 Drivers Ed Age Requirements for Dorris High School Teens
Dorris teens are eligible to earn a provisional permit when they turn 15½ and can earn a provisional license when they turn 16. It is recommended that teens begin their drivers education program when they turn 15, which gives students 6 months to complete their drivers ed course, read the CADMV handbook, and prepare for the written permit exam at a qualified DMV in Siskiyou County.
Dorris Driver Ed
Web Drivers Education offers an online drivers education course for California teens. If you live in Siskiyou County or in Shasta Lake, Redding, Anderson, Red Bluff, Susanville, Arcata, and Eureka, your teen can receive quality online education with our program. In addition, parents can sit along side their teen and observe how the program runs. If a parent decides this is not the right program for their student, we have a 'Try it before you buy it' policy so parents can be at ease knowing that they do not have to pay for a program they feel does not suit their child. However, we believe our course is something both teen and parent will be happy with.
Free DMV Practice Permit Tests
Practice makes perfect, right? We like to think so, that's why we offer our students in Dorris unlimited, free online sample DMV tests. Take the example tests over and over again, until you feel comfortable with the different sets of multiple choice questions. Our free sample tests are never the same, thanks to our DMV sample test generator that uses a pool of over 200 DMV test questions and answers to formulate unique example test after unique example test. No matter where you call home in Siskiyou County, from Dorris to Shasta Lake, Redding, Anderson, Red Bluff, Susanville, Arcata, and Eureka, our practice DMV permit tests are the best!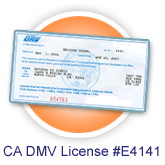 Web Drivers Education for Siskiyou County Drivers
Skip the boring class and fulfill your Dorris drivers ed requirement with a computer instead with Drivers Ed Direct's 100% online course. Our Web course is hands down the best course when it comes to ease of use and flexibility. Since our program is totally online, you can literally do it from anywhere, at anytime. Furthermore, you can log-on and log-off at anytime as you go through our course and we'll save your progress. So stay home, kick back, and learn the rules of the road from your Siskiyou County home.
Cheap Drivers Ed
As if you didn't love our Web driver education class enough already, now we are offering students in Siskiyou County a special online discount of $5 when they use discount promo code "drive555"! Now you can get the best online course in Northern California for even less, only from Drivers Ed Direct!
---
Siskiyou County Traffic School
Online traffic school is an excellent option for Dorris motorists looking for an inexpensive, Siskiyou County Approved, and highly convenient way to dismiss a traffic citation. TrafficSchool.com has been helping drivers throughout Northern California, in cities like Shasta Lake, Redding, Anderson, Red Bluff, Susanville, Arcata, and Eureka, dismiss traffic citation points for over 15 years! Choose the trusted leader in online traffic school and ensure that your driving record is kept in good order.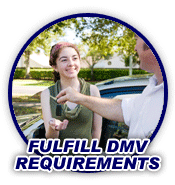 Moving Outside of Northern California?
You no longer need to drive to a classroom located within Dorris city limits to earn your drivers education certificate. Regardless of where you live in Shasta Lake, Redding, Anderson, Red Bluff, Susanville, Arcata, and Eureka, or even if you live outside of Siskiyou County, you can take our course over the internet without having to commute anywhere.
Online Dorris DMV Help and Other Driving Resources

Before you hit the road, make sure you're fully prepared with the latest in driving resources from DrivingLinks.com. Find car insurance quotes, insurance companies in Dorris, local DMV office information, driver handbooks, and Siskiyou County traffic school, driving school, and drivers education resources.