Sierra County Driver's Education
Internet Drivers Ed is a great base for teens to begin their path for driving. Students from Downieville Junior Senior High School or live in Downieville can take the California DMV approved course to prepare them for the written permit exam. With DMV practice tests and a California DMV Handbook (you can pick one up from your local DMV or visit their website for a PDF version), your teen will learn information that can be applied for their drive test as well.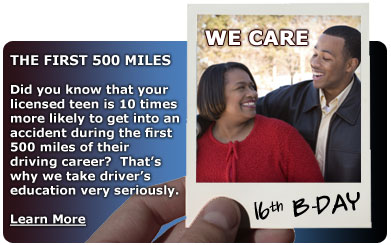 How To Fulfill the Drivers Ed Requisite in Downieville
Not sure how to earn a driver's license? No matter where you live in Sierra County, from Downieville to Grass Valley, Truckee, Oroville, Magalia, Paradise, North Auburn, Auburn, Linda, Marysville, Olivehurst, Yuba City, Lincoln, South Yuba City, and Chico, the process is the same for all teenagers in the state of CA:
Enroll in our Internet drivers education class (100% online)
Complete drivers ed to earn a DMV certificate
Go to the DMV and pass a written permit test
Complete your drivers training requirement (driving school lessons and practice with parents)
Pass a driving test at a qualified DMV in Sierra County
.
If you are a student at Downieville Junior Senior High School, then you can earn your permit at 15½ and a driver's license when you turn 16 (if all DMV requirements have been met).
Why Drivers Ed Online?
These days, teenagers have schedules that contain so many extra curricular activities. From singing lessons to football practice, their time is limited and some do not get the chance to fulfill their drivers education requirement because they simply do not have the time. With Internet Online Drivers Education, teenagers in Downieville can complete the course because it's available whenever they have time. All they need to do is register and begin. They can pay now or later.

The Complete Drivers Education Experience
Traditional Downieville driving schools have earned a reputation of having boring classes, minimal instruction, and a short-lived relationship with their driving students. Not Drivers Ed Direct. We aim to be North Eastern California's top driving school by offering Internet driver education along with a lifetime of driving school resources to our students. We know that our students will still be learning to drive each and every day and we want to be there for them as they go along in their driving lives. We do this by offering ongoing driving resources, fostering safe driving programs, and keeping an open line of communication with students past and present through outlets like our e-news letters and Facebook.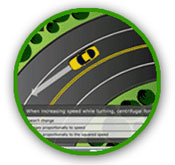 Easy Drivers Ed in Downieville
Skip the boring class and fulfill your Downieville drivers ed requirement with a computer instead with Drivers Ed Direct's 100% online course. Our Internet course is hands down the best course when it comes to ease of use and flexibility. Since our program is totally online, you can literally do it from anywhere, at anytime. Furthermore, you can log-on and log-off at anytime as you go through our course and we'll save your progress. So stay home, kick back, and learn the rules of the road from your Sierra County home.
How Old Do I have to Be to Take Drivers Ed in California?
The DMV requires minors to be at least 15 years and 6 months old before earning a provisional practice permit. In Downieville, CA, most students will begin their drivers ed experience around their fifteenth birthday. Our course is available to all Downieville Junior Senior High School students, as well as home study students, and students that commute from other jurisdictions. As long as the minor is a California resident, our course is approved for fulfilling there driver education requirement.
---
Driving Links for Downieville HS Students

Looking for an online driving guide to help you navigate the roadways in Sierra County? DrivingLinks.com has a plethora of online resources for the Downieville driver, both young and old. Teens can benefit from the online driving handbooks, drivers ed resources, and driving games. Mature drivers can find online traffic schools, defensive driving classes, and printable DMV forms. Get help with all things driving at DrivingLinks.com.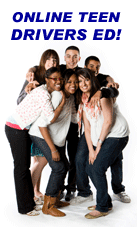 Not Attending Downieville High School?
Our internet driver training program is California Department of Motor Vehicles approved for each and every city in the state. Whether you live in Sierra County, somewhere in North Eastern California, or in another part of the state all together - you can take our course! We've helped students at Downieville Junior Senior High School obtain their learner permit, but we've also helped literally hundreds of thousands
Caught Speeding in North Eastern California?
Got a traffic ticket in Sierra County? Get it removed from your CA DMV driving record when you complete an approved traffic school course online at TrafficSchool.com. All lessons and final exam can be taken online and even get confirmation of the ticket dismissal from your DMV record. It's the smart way to go to traffic school in Downieville.