Simple Drivers Ed in Santa Cruz County
Are you a Watsonville high school student with a heavy school load? Or maybe you are super busy with school clubs, athletics, or after school activities? If so, then you probably don't have a lot of extra time to drive back and forth to some out or the way drivers ed class somewhere in Monterey Bay Area. Why not take your drivers ed class from home, when you want to? Our Defensive course is as simple as can be: you sign up online, take the course online, and login and logout whenever and wherever you choose. Join students in Watsonville High School, New School Community Day, Pajaro Valley High School, Renaissance High School, Academic Vocational Charter Institute, Pacific Coast Charter, Monte Vista Christian School, Mount Madonna Christian School, St. Francis Central Coast Catholic School, Green Valley Christian School or Potters House Community Christian School who already know that Drivers Ed Direct is the fun, easy way to earn your learner's permit.

Watsonville DMV Approved Drivers Ed
Obtaining the privilege to drive in California requires completing a few short steps. The first step is completing the Defensive Drivers Education Course. Once this California DMV approved course is complete, your teen will be eligible to take the DMV written test. Proof of completion is a requirement, and will provide the proof your teen needs once the course is complete. When your teen passes the written test, your teen will receive a driving permit. Your teen will need to complete at least 1 lesson with an approved driving school in order to activate the permit. Student's who live in Aptos, Capitola, Soquel, Gilroy, Santa Cruz, Marina, Morgan Hill, Salinas, Scotts Valley, Hollister, Seaside, Pacific Grove, Monterey, Los Gatos, and Campbell are eligible to take the course.
More than Just Drivers Ed
Traditional Watsonville driving schools have earned a reputation of having boring classes, minimal instruction, and a short-lived relationship with their driving students. Not Drivers Ed Direct. We aim to be Monterey Bay Area's top driving school by offering Defensive driver education along with a lifetime of driving school resources to our students. We know that our students will still be learning to drive each and every day and we want to be there for them as they go along in their driving lives. We do this by offering ongoing driving resources, fostering safe driving programs, and keeping an open line of communication with students past and present through outlets like our e-news letters and Facebook.

Affordable Drivers Ed in Santa Cruz County
Don't overpay for your drivers ed experience. Top quality drivers ed doesn't have to cost a small fortune. For high school students living in Watsonville, Aptos, Capitola, Soquel, Gilroy, Santa Cruz, Marina, Morgan Hill, Salinas, Scotts Valley, Hollister, Seaside, Pacific Grove, Monterey, Los Gatos, and Campbell, drivers education can now be taken online at prices lower than ever before. Our course is California DMV approved, comes with an official completion certificate when you pass, and is priced much lower than what a traditional drivers education classroom costs.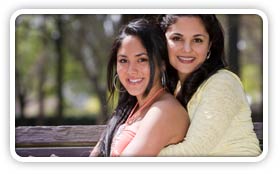 Watsonville Classroom Drivers Education vs. Online Drivers Ed
Taking drivers education on the Internet has become the gold standard for teens in Santa Cruz County wanting to earn a permit and learn the rules of the road as laid out by the California Department of Motor Vehicles. In fact, a CADMV study showed that teens receiving Internet computer based instruction actually retained information better and scored higher on their exit exams than students learning the same material in a classroom setting. Other of advantages of online instruction are also apparent, such as the huge low-cost benefit of taking drivers ed from home in Watsonville. Whey spend the time and money on gas driving half way across Monterey Bay Area when you can have a better education right from your own computer?
Who Qualifies for Drivers Education in Santa Cruz County?
Watsonville teens are eligible to earn a provisional permit when they turn 15½ and can earn a provisional license when they turn 16. It is recommended that teens begin their drivers education program when they turn 15, which gives students 6 months to complete their drivers ed course, read the CADMV handbook, and prepare for the written permit exam at a qualified DMV in Santa Cruz County.
---
Watsonville Traffic School
Did you get ticketed in Watsonville? For most moving violations cited in Santa Cruz County, eligible drivers can have the citation dismissed and keep the negligent operator point from appearing on their California Driving Record. TrafficSchool.com, the leading online traffic school provider in Monterey Bay Area, has easy, educational, and Santa Cruz County Court approved traffic school classes that you can take from the comfort of your own home. Visit TrafficSchool.com to learn more about their affordable internet classes and to read hundreds of testimonials from satisfied customers throughout California.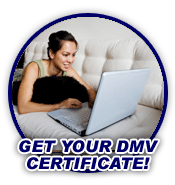 Watsonville High School Driving Resources Online

DrivingLinks.com is a great resource when you need anything related to driving. Whether you are looking for used cars in Watsonville, insurance quotes in Santa Cruz County, traffic school in Monterey Bay Area, or driving safety information for California, Florida, or any other state, DrivingLinks.com has you covered.
Not Attending Watsonville High School?
It does not matter where you live in CA, our Defensive drivers education curriculum is approved by the Santa Cruz County DMV and all other California DMV's throughout the state. Any student from North California to Southern California, from the West Coast to the Inland Empire, from Central California and beyond can take our online drivers education course to fulfill their teen driver's education component and to earn the official DMV certificate needed to earn a provisional driving permit.