Providing More than Just Home Study Drivers Ed
Drivers Ed Direct delivers much more than your average driving school in Solvang. Besides providing Solvang HS teens with an amazing drivers education experience, we also do our part to make our students the most informed and responsible drivers they can be. We sponsor teen safety awareness program (like our original Respect Reality Pledge for Change), publish articles and news letters with driving law updates, and strive to remain "driving partners" with our students long after they graduate by constantly updating our Driving School Facebook page with driving tips and news. We promise, we offer more than just another Home Study driving school class... much more!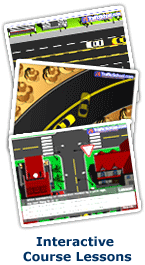 Home Study Drivers Ed - Approved For all of Solvang
Get the best drivers education in Southern California from the leader in approved online drivers education: Drivers Ed Direct. Our 30-hour program is Solvang DMV approved for all students in Santa Barbara County. Get online at home, from a coffee shop, or from your school's computer lab. Now proudly teaching kids from Santa Ynez Valley Union High School, Dunn High School or Oak Tree Christian.
Home Study Drivers Ed: Step By Step
To earn your learner's permit (practice permit) at Santa Ynez Valley Union High School, Dunn High School or Oak Tree Christian, you need to complete an approved drivers ed course. Here is how our CADMV approved course works:
Click on the 'Get Started' button found on this page
Fill out the quick registration form, choose to pay now or pay later, it's up to you
Complete the simple online lessons and quizzes
Pass the online final exam to earn your DMV certificate of completion
Go to the DMV to take a written permit examination (you must be at least 15 and a half to do this
Pass the written exam and go home with your practice permit that day!

Nice and Easy Drivers Education for Solvang Teenagers
Online drivers education with Drivers Ed Direct is truly the easiest and most convenient way to fulfill your drivers education requirement in Santa Barbara County. Santa Ynez Valley Union High School, Dunn High School or Oak Tree Christian students can schedule their course around their own hectic life and are allowed the ability to complete the course over multiple sittings. In addition, the Home Study course itself is easy and straightforward. The lessons are well constructed, the tutorials help make sense of the concepts, and the quizzes are multiple choice. From beginning to end, we offer Solvang teenagers the simple solution to earning a drivers education certificate.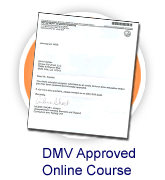 Why Drivers Education on the Web?
These days, teenagers have schedules that contain so many extra curricular activities. From singing lessons to football practice, their time is limited and some do not get the chance to fulfill their drivers education requirement because they simply do not have the time. With Home Study Online Drivers Education, teenagers in Solvang can complete the course because it's available whenever they have time. All they need to do is register and begin. They can pay now or later.
Affordable Drivers Ed in Santa Barbara County
Home Study drivers education can be highly educational without costing an arm and a leg. Our online course will save you money in many ways:
You won't have to drive back and forth to a classroom somewhere in Santa Barbara County
Our course is 100% online; there are no books or video to buy
We have low overhead so we can charge you a low low price; we will even price match any other DMV approved course in Southern California!
Our course doesn't expire, so you never have to worry about paying twice for the same course
.
Now you see why our high quality, lowest priced drivers ed course is the preferred course for students at Santa Ynez Valley Union High School, Dunn High School or Oak Tree Christian.
---
Preserving Your Driving Record in Southern California
If your driving record is important to you, you will inevitably want to do all you can to keep any negative points off it. By taking an accredited traffic school class in Solvang, you can have simple one-point traffic violations removed from your driving record. TrafficSchool.com has an online internet traffic school course that is approved by Santa Barbara County to erase traffic citations. When quality, low prices, and being able to do traffic school from home matter to you, then TrafficSchool.com is the smartest choice you can make for dismissing a ticket.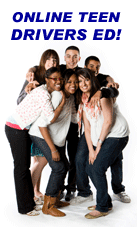 Santa Barbara County High School Driving Resources and Information Online

No matter if you are a new driver or a seasoned road warrior, DrivingLinks.com has the resources you need to make life on the road just a little bit easier. Learn traffic safety laws, enroll in Santa Barbara County defensive driving classes, play interactive driving games, locate the Solvang DMV, and download DMV forms... get it all online without having to leave your home.
Not Going to High School in Southern California?
Our Drivers Education course has been approved by the California Department of Motor Vehicles for any age-appropriate teen meeting today's driver licensing requirements. Whether you are from Solvang, somewhere else in Santa Barbara County, or anywhere in Southern California; you can complete our courses online to meet your driver's ed requirement. Not from a Southern California high school like Santa Ynez Valley Union High School, Dunn High School or Oak Tree Christian? Not a problem, we have classes for soon-to-be teen drivers across all of California: