South San Francisco Drivers Education
South San Francisco Driver Ed offers a web-based course that can be taken anywhere a teen has a laptop and internet access. The course is California DMV approved and completion certificates will be accepted by the DMV for teens to take their written test to receive their driving permit. Once their permit is received, it must be signed by a licensed or authorized driving instructor before they can use it. Our course is authorized for students who attend El Camino High School, South San Francisco High School or Roger Williams High School or live in San Mateo County.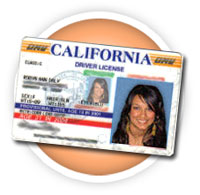 Completing the Drivers Ed Requirement in South San Francisco
The DMV has set forth a set of rules and procedures designed to make new drivers educated and road ready before they start driving on our public roadways. The graduated drivers license program has helped thousands of teens in West-Central California become a relatively safer group of drivers than teens just 20 years ago. In order to earn a license, teens must successfully complete the following:
Complete drivers education
Pass a written road rules test at the CA DMV
Take drivers training (in-car driving lessons)
Practice 50 hours minimum with their parents
Pass a driving examination at the DMV
Drivers Ed Direct, a licensed driving school in South San Francisco and all of California, has the Reliable drivers ed class that can help you satisfy your drivers education requirement in full.
Who Qualifies for Drivers Education in San Mateo County?
Our South San Francisco DMV approved drivers education program is approved for all of San Mateo County, no matter if you are a private school student, public school student, or home school student. Students will be able to earn a driving permit at age fifteen and six months (15½), so taking and completing your drivers ed course prior to your 15½ birthday is highly recommended.

Free DMV Practice Tests
Trying to find sample driver's license tests online? Looking for examples of the DMV permit test? Drivers Ed Direct gives South San Francisco teens access to a wide variety of practice tests for free when they register for our Reliable drivers education course. No matter where you live in San Bruno, Millbrae, Daly City, Pacifica, Burlingame, Hillsborough, San Mateo, San Francisco, Foster City, Belmont, Alameda, Oakland, San Carlos, Half Moon Bay, and San Leandro, you can take our example quizzes from anywhere. Since we offer an unlimited amount of tests, you can keep practicing for the real exam as many times as you need!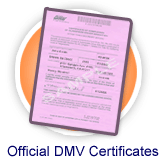 The Benefits of an Internet Based Drivers Education Course
Learning the rules of the road and California traffic laws can be a 30-hour long, boring process when students at El Camino High School, South San Francisco High School or Roger Williams High School are forced to sit in a traditional South San Francisco driving school classroom. When students become disengaged, the knowledge they need to learn is lost and their ability to become the best driver they can be is harmed. By electing to take a CA DMV approved online drivers ed course, students are able to break the course up into smaller sections and learn the material at their own pace. Furthermore, our drivers ed course is packed with interactive lessons and well written curriculum designed to engage our students attention so they succeed on their DMV test and when they one day become licensed drivers out on the open road.
More than Just Reliable Drivers Education
Get more than just your average driver education experience when you select Drivers Ed Direct as your South San Francisco driving school. Browse our website for free resources that other driving school in West-Central California just don't offer. We have an ongoing and update drivers education article database, online driving games, free DMV practice exams, web videos, and engaging programs like our highly touted Respect Reality Driving Campaign for San Mateo County Teens. See what the buzz is about and why we're not just another run-of-the-mill driving school.
---
Not Going to High School in West-Central California?
Drivers Ed Direct is not only the top driving school in West-Central California, we are a highly respected driving school across all of California and have even garnered national media attention on such shows as The Tonight Show, Dr. Phil, Jimmy Kimmel, and NBC news. No matter where you live in the state of California, you can enroll in our Reliable drivers ed and know you are getting the same quality education as all of our students, even those living outside of South San Francisco. Our goal is to save the world, one new driver at a time... including you!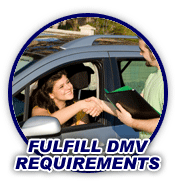 Driving Resources for South San Francisco Motorists

DrivingLinks.com is a great resource when you need anything related to driving. Whether you are looking for used cars in South San Francisco, insurance quotes in San Mateo County, traffic school in West-Central California, or driving safety information for California, Florida, or any other state, DrivingLinks.com has you covered.
West-Central California Traffic School
Did you get ticketed in South San Francisco? For most moving violations cited in San Mateo County, eligible drivers can have the citation dismissed and keep the negligent operator point from appearing on their California Driving Record. TrafficSchool.com, the leading online traffic school provider in West-Central California, has easy, educational, and San Mateo County Court approved traffic school classes that you can take from the comfort of your own home. Visit TrafficSchool.com to learn more about their affordable internet classes and to read hundreds of testimonials from satisfied customers throughout California.