Free Practice Written DMV Permit Tests
Free DMV practice tests! Just another perk from Drivers Ed Direct when you take our Simple drivers education course. Use our practice test simulator to help better prepare you for your big permit test day at the San Mateo DMV. Our practice tests are multiple choice and include questions almost identical to the real permit test questions.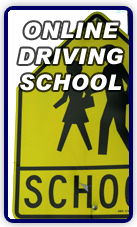 The Online Drivers Ed Advantage
Here are some compelling reasons students in West-Central California should take their drivers ed course online versus sitting in a boring classroom:
Online classes allow you to stay at your San Mateo home
Online classes are more flexible and can be worked around your schedule
Our Simple driver ed class is highly affordable
A DMV study concluded that internet courses better prepare students than classroom courses for their permit exam
Our online program is continually updated and always fresh with recent driving information
San Mateo Driver Education
Simple Drivers Ed is a great base for teens to begin their path for driving. Students from San Mateo High School, Aragon High School, Hillsdale High School, Alpha Beacon Christian School or Junipero Serra High School or live in San Mateo can take the California DMV approved course to prepare them for the written permit exam. With DMV practice tests and a California DMV Handbook (you can pick one up from your local DMV or visit their website for a PDF version), your teen will learn information that can be applied for their drive test as well.
Drivers Ed Discounts in San Mateo
Do you love high quality, highly educational drivers education? Do you like getting the best product while getting a great deal? Then our Simple drivers education class is exactly what you are looking for. For students in San Mateo, use driving school coupon go65 and save yourself another $5 off of our already low-priced online course. Now you can get the best DMV approved drivers ed available in San Mateo County without making a dent in your wallet!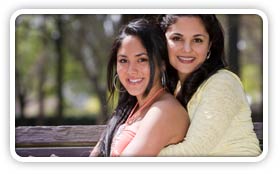 How To Complete the Drivers Education Requirement in San Mateo
How to fulfill the San Mateo, CA drivers education requirement is often misunderstood, but in all reality, it is a quite simple process. In a nut shell, here's what a teenager needs to do in order to earn a learner permit:
Enroll in a California DMV drivers education course
Fulfill the course requirements and pass the course's final exam in order to earn a DMV drivers ed certificate
Take your drivers ed certificate to the nearest San Mateo County DMV office
Pass a multiple choice exam at the DMV; you are allowed to miss up to 8 questions
If you pass, you get your picture taken and go home with a paper learner's license that day.
Please note: Before driving with your permit, you must first complete your first lesson with a licensed driving school.
Simple Drivers Ed for San Mateo Teens
When it comes to fulfilling your drivers education requirement in San Mateo County, it doesn't get any easier than with Drivers Ed Direct's Simple driver's ed program. Our class is entirely online and can be completed entirely from the serenity and comfort of your own San Mateo home. So sit back, relax, and enjoy the highest quality and most convenient course throughout West-Central California.
---
Not From San Mateo?
It does not matter where you live in CA, our Simple drivers education curriculum is approved by the San Mateo County DMV and all other California DMV's throughout the state. Any student from North California to Southern California, from the West Coast to the Inland Empire, from Central California and beyond can take our online drivers education course to fulfill their teen driver's education component and to earn the official DMV certificate needed to earn a provisional driving permit.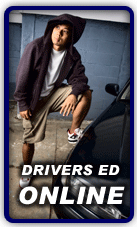 West-Central California Traffic Tickets
If your driving record is important to you, you will inevitably want to do all you can to keep any negative points off it. By taking an accredited traffic school class in San Mateo, you can have simple one-point traffic violations removed from your driving record. TrafficSchool.com has an online internet traffic school course that is approved by San Mateo County to erase traffic citations. When quality, low prices, and being able to do traffic school from home matter to you, then TrafficSchool.com is the smartest choice you can make for dismissing a ticket.
San Mateo High School Driving Resources Online

Unlike several years ago, today's driver can accomplish a lot of routine DMV related tasks from home without having to drive to the physical San Mateo DMV office. Changing your address, ordering tags, downloading DMV applications, and scheduling appointments can all be done with a few clicks and key strokes. Checkout DrivingLinks.com today to see how the internet is making your life easier when it comes to driving.