Easy Drivers Ed in Daly City
Online drivers education with Drivers Ed Direct is truly the easiest and most convenient way to fulfill your drivers education requirement in San Mateo County. Westmoor High School, Jefferson High School or Bridgemont High School students can schedule their course around their own hectic life and are allowed the ability to complete the course over multiple sittings. In addition, the Discounted course itself is easy and straightforward. The lessons are well constructed, the tutorials help make sense of the concepts, and the quizzes are multiple choice. From beginning to end, we offer Daly City teenagers the simple solution to earning a drivers education certificate.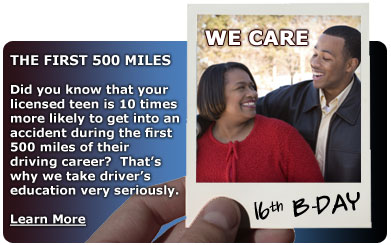 Who is Eligible for Online Drivers Ed?
Our Daly City DMV approved drivers education program is approved for all of San Mateo County, no matter if you are a private school student, public school student, or home school student. Students will be able to earn a driving permit at age fifteen and six months (15½), so taking and completing your drivers ed course prior to your 15½ birthday is highly recommended.
Discounted Drivers Ed - Approved For all of Daly City
If your teenager lives in West-Central California, he or she is eligible to take our California Department of Motor Vehicles approved drivers education course. Make no mistake, there is a big difference in completing a California approved course versus one that is not approved. Specific guidelines must be followed with the California DMV and proof of completion is a must for teenagers to qualify to take the written exam. In addition to meeting specifications with California, our self-paced course provides top quality driver ed and is entirely online.

How To Complete the Drivers Education Requirement in Daly City
The Discounted Drivers Ed Direct course is simple to register for, simple to take, and simple to complete. We are committed to helping you every step of the way and give you the guidance you need to proceed to the DMV. Here is how our online program works, beginning to end:
Enroll in out Discounted drivers ed, it takes just a few minutes
Read each section; at the end of each section there is a short multiple choice exam
When finished with the program sections, there is a comprehensive final exam that you will have multiple attempts to pass; once you pass the final, we send you your drivers ed completion certificate
Take our simulated sample permit tests before you go to the Daly City DMV to take your test
Go to the DMV (age 15½ minimum) and take your written permit test!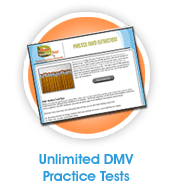 Free DMV Practice Tests
Free DMV practice tests! Just another perk from Drivers Ed Direct when you take our Discounted drivers education course. Use our practice test simulator to help better prepare you for your big permit test day at the Daly City DMV. Our practice tests are multiple choice and include questions almost identical to the real permit test questions.
Drivers Ed Discounts in Daly City
Attention Daly City teens: Use drivers ed coupon discount code "UTURN" and save 15% more off our already low-priced, discounted drivers ed course. It's a drivers ed sale price that can't be beat. And with our San Mateo County Department of Motor Vehicles Approved drivers ed course, you also know you're getting a great product. Hundreds of teens throughout South San Francisco, San Francisco, San Bruno, Pacifica, Millbrae, Burlingame, Hillsborough, Tiburon, San Mateo, Oakland, Alameda, Mill Valley, Foster City, Piedmont, and Albany and students at Westmoor High School, Jefferson High School or Bridgemont High School love our online program; now it's your turn to see what everyone is buzzing about!
---
Not From Daly City?
Learning to drive in California is finally convenient for everyone, no matter where you live. Whether living in a larger city like Daly City, or in a smaller city somewhere outside of West-Central California, high school students from any city in CA can easily fulfill their driver education requirement from the comfort of their own home. Our Discounted course is approved by the Department of Motor Vehicles and can be taken by any teen, regardless of where they live in California.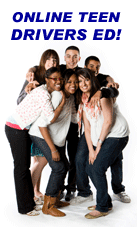 Dismissing San Mateo County Court Tickets
Did you get ticketed in Daly City? For most moving violations cited in San Mateo County, eligible drivers can have the citation dismissed and keep the negligent operator point from appearing on their California Driving Record. TrafficSchool.com, the leading online traffic school provider in West-Central California, has easy, educational, and San Mateo County Court approved traffic school classes that you can take from the comfort of your own home. Visit TrafficSchool.com to learn more about their affordable internet classes and to read hundreds of testimonials from satisfied customers throughout California.
San Mateo County High School Driving Resources and Information Online

Before you hit the road, make sure you're fully prepared with the latest in driving resources from DrivingLinks.com. Find car insurance quotes, insurance companies in Daly City, local DMV office information, driver handbooks, and San Mateo County traffic school, driving school, and drivers education resources.