Free DMV Practice Tests
If you live in West-Central California and you are about to turn 16, there's no doubt that you are excited to earn your drivers license. Before you can earn your license, you must first earn a learner's permit by passing a written test at a San Mateo County, California DMV. At DriversEdDirect.com, we offer our students all of the tools they need to succeed on their permit test. In addition to our state-of-the-art drivers ed class, we also provide unlimited DMV sample tests to our students at no additional charge. These example practice tests for your permit are the added advantage Daly City teens need to pass their driving permit test on the first try.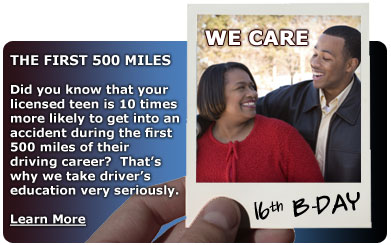 How Online Drivers Education Works
To earn your learner's permit (practice permit) at Westmoor High School, Jefferson High School or Bridgemont High School, you need to complete an approved drivers ed course. Here is how our CADMV approved course works:
Click on the 'Get Started' button found on this page
Fill out the quick registration form, choose to pay now or pay later, it's up to you
Complete the simple online lessons and quizzes
Pass the online final exam to earn your DMV certificate of completion
Go to the DMV to take a written permit examination (you must be at least 15 and a half to do this
Pass the written exam and go home with your practice permit that day!
Lowest Priced Drivers Ed in Daly City
As if you didn't love our Discounted driver education class enough already, now we are offering students in San Mateo County a special online discount of $5 when they use discount promo code "drive555"! Now you can get the best online course in West-Central California for even less, only from Drivers Ed Direct!

Discounted Drivers Ed and a Whole Lot More
Learning to drive is one of the most important milestones in any Daly City teen's life. Just ask one of the hundreds of students from Westmoor High School, Jefferson High School or Bridgemont High School. Some eagerly anticipate getting their license, while other San Mateo County teens are scared to get on the road. At Drivers Ed Direct, we cater to all teens by providing our students with all of the tools they need to be a success when they start driving alone. Our Discounted drivers education program teaches them the rules of the road and our online articles, blogs, and mentoring programs provide another important layer of insight into the world of driving. Well rounded drivers with the confidence they need to navigate our California roads safely and responsibly. That's what we're all about, from Daly City to South San Francisco, San Francisco, San Bruno, Pacifica, Millbrae, Burlingame, Hillsborough, Tiburon, San Mateo, Oakland, Alameda, Mill Valley, Foster City, Piedmont, and Albany.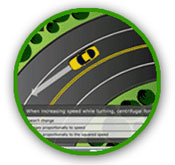 The Advantage of Taking Drivers Ed from Home in Daly City
Many parents in Daly City question whether an online driver ed program can deliver the same level of education as found in a driver education classroom setting. The truth is, according to an official California DMV study, online driver's ed was found to be more effective in helping teens remember road rules when compared to teens taught in a classroom. This news comes as a surprise to many in San Mateo County, but when one thinks about the benefits online education offers, it's really no surprise how effective it can be. Today's Daly City High School teens respond well to anything technology driven, including drivers ed. The freedom of being able to take the course around their schedule, without having to sleep through boring lectures, is a huge advantage. Also, students love the interaction and fresh take on driving an online education offers.
Drivers Education Eligibility Requirements for Daly City Teens
What are the CA Department of Motor Vehicles requirements for teens who want to begin drivers ed? Because the earliest you can earn a provisional permit is at age 15½, most teens will begin their education around 15 years of age. Daly City teens can technically enroll in our Discounted drivers ed course at any age, but we suggest starting when you are 14 and 15 is best. You want to allow yourself time to really get to know the driving laws and regulations. Also, you will want to read the entire DMV handbook in addition to taking our course. Many San Mateo County high school students will take our course when they are 15 and then log back in just before they turn 15½ to take free practice tests and to review traffic signs, driving laws, and road rules.
---
Not Living in Daly City or in West-Central California?
Learning to drive in California is finally convenient for everyone, no matter where you live. Whether living in a larger city like Daly City, or in a smaller city somewhere outside of West-Central California, high school students from any city in CA can easily fulfill their driver education requirement from the comfort of their own home. Our Discounted course is approved by the Department of Motor Vehicles and can be taken by any teen, regardless of where they live in California.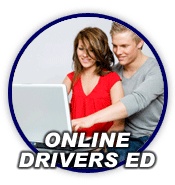 Dismissing Daly City Court Tickets
Don't let a traffic citation ruin your day or your driving record. Drivers cited for a one-point moving violation in San Mateo County can attend an 8-hour traffic school to have their violation effectively removed from their official driving record. With TrafficSchool.com, the best traffic school in Daly City, you can complete your 8-hour traffic school requirement right from home without having to attend a boring traffic school or a painful to endure comedy traffic school.
San Mateo County Teens: Find Everything Driving Related Online

DrivingLinks.com is a great resource when you need anything related to driving. Whether you are looking for used cars in Daly City, insurance quotes in San Mateo County, traffic school in West-Central California, or driving safety information for California, Florida, or any other state, DrivingLinks.com has you covered.