Free Practice Exams for the CA DMV Permit Test
Practice makes perfect, right? We like to think so, that's why we offer our students in San Luis Obispo unlimited, free online sample DMV tests. Take the example tests over and over again, until you feel comfortable with the different sets of multiple choice questions. Our free sample tests are never the same, thanks to our DMV sample test generator that uses a pool of over 200 DMV test questions and answers to formulate unique example test after unique example test. No matter where you call home in San Luis Obispo County, from San Luis Obispo to Pismo Beach, Grover Beach, Arroyo Grande, Morro Bay, Atascadero, Santa Maria, Lompoc, Avenal, Coalinga, Taft, King City, Goleta, Isla Vista, Wasco, and Greenfield, our practice DMV permit tests are the best!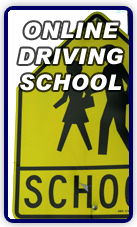 How To Fulfill the Drivers Ed Requisite in San Luis Obispo
How to fulfill the San Luis Obispo, CA drivers education requirement is often misunderstood, but in all reality, it is a quite simple process. In a nut shell, here's what a teenager needs to do in order to earn a learner permit:
Enroll in a California DMV drivers education course
Fulfill the course requirements and pass the course's final exam in order to earn a DMV drivers ed certificate
Take your drivers ed certificate to the nearest San Luis Obispo County DMV office
Pass a multiple choice exam at the DMV; you are allowed to miss up to 8 questions
If you pass, you get your picture taken and go home with a paper learner's license that day.
Please note: Before driving with your permit, you must first complete your first lesson with a licensed driving school.
We Deliver Popular Drivers Ed and Much More!
Traditional San Luis Obispo driving schools have earned a reputation of having boring classes, minimal instruction, and a short-lived relationship with their driving students. Not Drivers Ed Direct. We aim to be the Central Coast's top driving school by offering Popular driver education along with a lifetime of driving school resources to our students. We know that our students will still be learning to drive each and every day and we want to be there for them as they go along in their driving lives. We do this by offering ongoing driving resources, fostering safe driving programs, and keeping an open line of communication with students past and present through outlets like our e-news letters and Facebook.
San Luis Obispo DMV Approved Drivers Ed
Choosing a Popular drivers ed course in San Luis Obispo can be tough given the amount of "Driving Schools" offering courses online. Don't be fooled by a low-quality start-up company that offers prices to good to be true. Chances are that they either don't have their own drivers ed course or that their course is not DMV approved for San Luis Obispo County students. If the latter is true, then you will not be able to obtain a driving permit using their course. Drivers Ed Direct only offers a one-of-a-kind, CADMV Approved, online drivers ed program. See why we're the preferred choice in over 100 high schools, including San Luis Obispo High School, Grizzly Challenge Charter or Mission College Preparatory High School .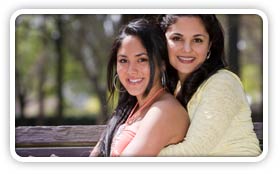 San Luis Obispo Classroom Drivers Education vs. Online Drivers Ed
A California DMV study concluded that students taking online or computer based drivers ed actually out perform students taking drivers ed in a traditional classroom setting when comparing exit exam scores. The advantages of an online drivers ed course are obvious:
Today's San Luis Obispo students naturally gravitate towards technology driven teaching methods, like the Internet
Online classes allow students the ability to start and stop as their attention span changes, whereas in traditional driving school classrooms, students tend to zone out or sleep when they become bored
Driver education online is more affordable for obvious reasons: low overhead, no books, no money spent on gas, etc.
Online drivers ed is more convenient because you can do it right from your San Luis Obispo home
San Luis Obispo Drivers Education
San Luis Obispo Drivers Education is a convenient way for teens to meet their requirements to earn their driving permit. Teens who live in San Luis Obispo County can take the course that is schedule-friendly. There is no need for them to rearrange their schedule for this course. It is available 24/7 and can be worked on in between their other activities.
---
Not Attending San Luis Obispo High School?
Looking for the leading driving school in San Luis Obispo, Pismo Beach, Grover Beach, Arroyo Grande, Morro Bay, Atascadero, Santa Maria, Lompoc, Avenal, Coalinga, Taft, King City, Goleta, Isla Vista, Wasco, and Greenfield? Look no further! DriversEdDirect.com is your complete Popular solution for fulfilling your drivers ed requirement. Even if you don't live in San Luis Obispo County, our drivers education is the best there is. The truth is, our online driver's education program is approved for all of California. No matter what county or city you call home, we can help you earn your practice permit the easy, online way.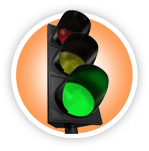 Caught Speeding in the Central Coast?
It happens. You're driving down a road in San Luis Obispo and you lose track of your speedometer. You look in your review mirror and the unwelcome sight of sirens is flashing and a San Luis Obispo County sheriff is beckoning you to pull over. 15 minutes later you are on your way with a traffic ticket in hand and your driving record ruined, right? Not necessarily! A single traffic ticket doesn't have to be the end of your status as a good driver. By completing the TrafficSchool.com online defensive driving course, you can actually have the ticket dismissed from your record and your insurance company will never know you were cited... meaning your insurance rates will never increase!
San Luis Obispo High School Driving Resources Online

Drivers in San Luis Obispo County looking for quality driving related resources need to visit DrivingLinks.com. Browse a wide variety of resources for every motorist, from beginner to expert. Check out what DMV's are located in the Central Coast and download forms from home instead of driving to your local San Luis Obispo DMV.