What Do I Need To Do?
Fulfilling your CA DMV requirements in San Luis Obispo County doesn't have to complicated and confusing. With our online Drivers Ed Course, the process is quite simple really. All you need to do in order to earn a learners permit is the following:
Sign up for our On-line program online
Complete the entire program online, including out multiple choice final exam
Walk in to the Paso Robles DMV and take a written permit test
If you successfully pass your exam, you will earn your learner's permit.
A DMV clerk will take your photo for your eventual license and send you on your way.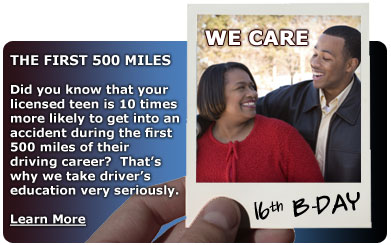 Lowest Priced Drivers Ed in Paso Robles
Attention Paso Robles teens: Use drivers ed coupon discount code "UTURN" and save 15% more off our already low-priced, discounted drivers ed course. It's a drivers ed sale price that can't be beat. And with our San Luis Obispo County Department of Motor Vehicles Approved drivers ed course, you also know you're getting a great product. Hundreds of teens throughout Atascadero, Morro Bay, San Luis Obispo, Pismo Beach, Grover Beach, Arroyo Grande, Coalinga, Avenal, King City, Santa Maria, Greenfield, Soledad, Lemoore, Lompoc, and Corcoran and students at Paso Robles High School love our online program; now it's your turn to see what everyone is buzzing about!
Who Qualifies for Drivers Education in San Luis Obispo County?
If you are at least 15½ years of age, can pass a vision exam, and have completed drivers education, you will be eligible to take a provisional permit test at the DMV in Paso Robles. To fulfill the drivers ed requirement, you must complete a DMV approved course to earn a certificate of completion. You can start this course at any age, but remember you can not take the permit exam until you turn 15½. In San Luis Obispo County, most students begin drivers ed when they are 15 years old or older.

Why Drivers Education on the Web?
These days, teenagers have schedules that contain so many extra curricular activities. From singing lessons to football practice, their time is limited and some do not get the chance to fulfill their drivers education requirement because they simply do not have the time. With On-line Online Drivers Education, teenagers in Paso Robles can complete the course because it's available whenever they have time. All they need to do is register and begin. They can pay now or later.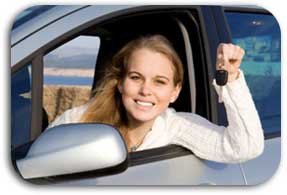 Paso Robles Driver's Ed
Paso Robles Drivers Education can assist teenager drivers with their drivers education requirement if they live in the Central Coast. Once the teenager driver completes the course, our offices are alerted and will process the certificate of completion on the next business day. As long as the teenager drivers is 15 1/2 years old and possesses the certificate, they can take their written test to receive their permit.
Free DMV Practice Written Tests
Trying to find sample driver's license tests online? Looking for examples of the DMV permit test? Drivers Ed Direct gives Paso Robles teens access to a wide variety of practice tests for free when they register for our On-line drivers education course. No matter where you live in Atascadero, Morro Bay, San Luis Obispo, Pismo Beach, Grover Beach, Arroyo Grande, Coalinga, Avenal, King City, Santa Maria, Greenfield, Soledad, Lemoore, Lompoc, and Corcoran, you can take our example quizzes from anywhere. Since we offer an unlimited amount of tests, you can keep practicing for the real exam as many times as you need!
---
Not Going to High School in Paso Robles?
Our Drivers Education course has been approved by the California Department of Motor Vehicles for any age-appropriate teen meeting today's driver licensing requirements. Whether you are from Paso Robles, somewhere else in San Luis Obispo County, or anywhere in the Central Coast; you can complete our courses online to meet your driver's ed requirement. Not from a the Central Coast high school like Paso Robles High School? Not a problem, we have classes for soon-to-be teen drivers across all of California: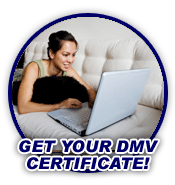 More Driving Resources for Paso Robles Teen Drivers

Looking for more than just drivers education? At DrivingLinks.com, residents of the Central Coast can find a lot of helpful driving information. Things you can accomplish online include downloading California DMV forms, registering for traffic school for your Paso Robles traffic ticket, reading the latest driving laws, and more. Their website is free to browse and will save San Luis Obispo County drivers save time and money!
Preserving Your Driving Record in the Central Coast
Pulled over in San Luis Obispo County for speeding? Don't pay your ticket without going to traffic school first! TrafficSchool.com, the Central Coast's leading traffic school, can help you save your driving record by eliminating the negligent operator points from your driving record. So give TrafficSchool.com a try and avoid any costly increases in your auto insurance premiums.