Practice DMV Tests - Online and Unlimited
If you live in the San Joaquin Valley and you are about to turn 16, there's no doubt that you are excited to earn your drivers license. Before you can earn your license, you must first earn a learner's permit by passing a written test at a San Joaquin County, California DMV. At DriversEdDirect.com, we offer our students all of the tools they need to succeed on their permit test. In addition to our state-of-the-art drivers ed class, we also provide unlimited DMV sample tests to our students at no additional charge. These example practice tests for your permit are the added advantage Tracy teens need to pass their driving permit test on the first try.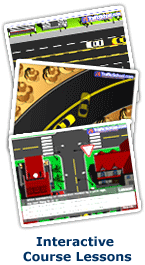 Cheap Drivers Ed
Do you love high quality, highly educational drivers education? Do you like getting the best product while getting a great deal? Then our On-line drivers education class is exactly what you are looking for. For students in Tracy, use driving school coupon go65 and save yourself another $5 off of our already low-priced online course. Now you can get the best DMV approved drivers ed available in San Joaquin County without making a dent in your wallet!
San Joaquin County, CA DMV Approved Drivers Ed
Taking drivers ed online in San Joaquin County is easy; the hard part is finding an online course that meets the DMV's rigorous approval standards. Drivers Ed Direct is proud to offer a On-line course that is not only highly educational, it is also one of the few online course recognized and approved by the California DMV. Since the course is online, not students anywhere in Lathrop, Manteca, Ripon, Country Club, Stockton, Garden Acres, Livermore, Brentwood, Oakley, Modesto, Patterson, Pleasanton, Riverbank, Ceres, and Antioch can get an approved course without having to travel anywhere.
Completing the Driver's Ed Requirement in San Joaquin County
Taking drivers ed online with Drivers Ed Direct is the easy, fun, and educational way to fulfill your drivers education requirement in Tracy. Here's what you need to do:
Go online and sign up in minutes for our On-line drivers ed course.
Read educational online lessons filled with interactive tutorials
Pass our online final exam from the comfort of your Tracy home - you have many attempts to pass!
When you pass, your completion certificate ships to your home in Tracy.
Take your drivers ed certificate, along with other DMV paperwork (we'll list them out for you) to the closest San Joaquin County DMV.
Pass your written permit test at the DMV and you go home with your permit that day (p.s. - this is when they take your picture for the license, so look sharp!)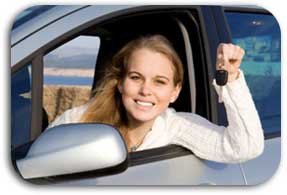 Simple Drivers Ed in Tracy
You're a busy Tracy teen, right? You've got school, sports, clubs, and a hundred other things taking up your time. The last thing you want to do is spend four 8-hour Saturdays locked in a stuffy traffic school classroom somewhere half way across San Joaquin County. Wouldn't you rather get a better quality education without leaving home? Join the other students at Tracy High School, Merill F. West High School, Delta Charter High School, Millenium Charter High School or John C. Kimball High School who have already discovered the fastest, easiest, most convenient way to earn their driver's education certificate. Take your drivers ed online with the San Joaquin Valley leader in driving school services: Drivers Ed Direct!
More than Just On-line Drivers Education
Get more than just your average driver education experience when you select Drivers Ed Direct as your Tracy driving school. Browse our website for free resources that other driving school in the San Joaquin Valley just don't offer. We have an ongoing and update drivers education article database, online driving games, free DMV practice exams, web videos, and engaging programs like our highly touted Respect Reality Driving Campaign for San Joaquin County Teens. See what the buzz is about and why we're not just another run-of-the-mill driving school.
---
Not Going to High School in Tracy?
It does not matter where you live in CA, our On-line drivers education curriculum is approved by the San Joaquin County DMV and all other California DMV's throughout the state. Any student from North California to Southern California, from the West Coast to the Inland Empire, from Central California and beyond can take our online drivers education course to fulfill their teen driver's education component and to earn the official DMV certificate needed to earn a provisional driving permit.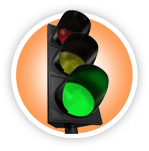 Tracy Traffic Tickets
Were you driving a little too fast on a San Joaquin County highway and got caught by a Tracy police officer? Don't ignore your citation and let your driving record suffer. By completing a San Joaquin County approved traffic school course with TrafficSchool.com, you can have most moving violations removed from your driving records, helping you to keep your insurance rates from rising and your license from being suspended.
Tracy High School Driving Resources Online

Find a comprehensive collection of driving links and resources designed to make the driving life of the San Joaquin Valley residents easier and more efficient. Hop online to choose a traffic school for your San Joaquin County ticket or find a driving school in Tracy for your teen. You can also download DMV forms, play driving flash games, and read articles related to driving.