How Drivers Ed Works in the State of California
Taking drivers ed online with Drivers Ed Direct is the easy, fun, and educational way to fulfill your drivers education requirement in San Francisco. Here's what you need to do:
Go online and sign up in minutes for our Online drivers ed course.
Read educational online lessons filled with interactive tutorials
Pass our online final exam from the comfort of your San Francisco home - you have many attempts to pass!
When you pass, your completion certificate ships to your home in San Francisco.
Take your drivers ed certificate, along with other DMV paperwork (we'll list them out for you) to the closest San Francisco County DMV.
Pass your written permit test at the DMV and you go home with your permit that day (p.s. - this is when they take your picture for the license, so look sharp!)

Low Cost San Francisco Drivers Education
Looking for low priced teen traffic school in San Francisco? Look no further! At Drivers Ed Direct, our prices can't be beat. Are course is already low priced because it is online and doesn't require extra overhead like classrooms and books. Not to mention that we will gladly price match with any other online course that is also San Francisco DMV Approved!
Free Practice Exams for the CA DMV Permit Test
If you live in Northern California and you are about to turn 16, there's no doubt that you are excited to earn your drivers license. Before you can earn your license, you must first earn a learner's permit by passing a written test at a San Francisco County, California DMV. At DriversEdDirect.com, we offer our students all of the tools they need to succeed on their permit test. In addition to our state-of-the-art drivers ed class, we also provide unlimited DMV sample tests to our students at no additional charge. These example practice tests for your permit are the added advantage San Francisco teens need to pass their driving permit test on the first try.

San Francisco County Drivers Education Eligibility Requirements
Our San Francisco DMV approved drivers education program is approved for all of San Francisco County, no matter if you are a private school student, public school student, or home school student. Students will be able to earn a driving permit at age fifteen and six months (15½), so taking and completing your drivers ed course prior to your 15½ birthday is highly recommended.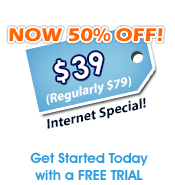 So Much More than Online Driver's Ed
Drivers Ed Direct delivers much more than your average driving school in San Francisco. Besides providing San Francisco HS teens with an amazing drivers education experience, we also do our part to make our students the most informed and responsible drivers they can be. We sponsor teen safety awareness program (like our original Respect Reality Pledge for Change), publish articles and news letters with driving law updates, and strive to remain "driving partners" with our students long after they graduate by constantly updating our Driving School Facebook page with driving tips and news. We promise, we offer more than just another Online driving school class... much more!
Easy Drivers Ed in San Francisco
You're a busy San Francisco teen, right? You've got school, sports, clubs, and a hundred other things taking up your time. The last thing you want to do is spend four 8-hour Saturdays locked in a stuffy traffic school classroom somewhere half way across San Francisco County. Wouldn't you rather get a better quality education without leaving home? Join the other students at Abraham High School, Balboa High School, City Arts And Technical High School, Five Keys Charter, Galileo High School, Gateway High School, George Washington High School , Impact Academy Of Arts & Technology, International Academy of Arts &Technology, International Studies Academy at Enola Maxwell, June Jordan School for Equity, Leadership High School, Life Learning Academy Charter, Lowell High School, Metropolitan Arts & Technology High School, Mission High School, Newcomer High School, Phillip And Sala Burton Academic High School, Raoul Wallenberg Traditional High School, School Of The Arts, Thurgood Marshall High School, Archbishop Riordan High School, The Bay School of San Francisco, Calvary Baptist Academy, Convent of the Scared Heart High School, Drew School, Discovery Center School, Immaculate Conception Academy, Lick-Wilmerding High School, Lisa Kampner Hebrew Academy, Lycee Francais La Perouse - San Francisco Campus, Mercy High School, Sacred Heart Cathedral High School, San Francisco Christian School, San Francisco University High School, San Francisco Waldorf School, Stuart Hall High School, The Urban School of San Francisco or Woodside International School who have already discovered the fastest, easiest, most convenient way to earn their driver's education certificate. Take your drivers ed online with Northern California leader in driving school services: Drivers Ed Direct!
---
Not Living in San Francisco or in Northern California?
No matter where you will be driving in California, Drivers Ed Direct has the perfect drivers ed for you. Our Online course is approved for every city in Daly City, Tiburon, South San Francisco, Oakland, Alameda, San Bruno, Albany, Berkeley, Piedmont, Mill Valley, El Cerrito, Pacifica, Richmond, Corte Madera, and Millbrae and every high school, even those not found in the San Francisco area. In fact, no matter where you live in California, we have a course that will help you successfully earn your permit and drivers license.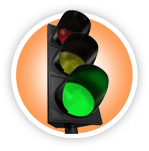 Dismissing San Francisco Court Tickets
Pulled over in San Francisco County for speeding? Don't pay your ticket without going to traffic school first! TrafficSchool.com, Northern California's leading traffic school, can help you save your driving record by eliminating the negligent operator points from your driving record. So give TrafficSchool.com a try and avoid any costly increases in your auto insurance premiums.
More Driving Resources for San Francisco Teen Drivers

Visit DrivingLinks.com online to find DMV information specific to your state. You can also find other online driving resources like San Francisco traffic school classes, driving laws, driving statistics, and links to free driving games.