Free Practice DMV Quizzes
Passing your permit test at the San Diego DMV is easy when you choose Drivers Ed Direct as your driving school. First of all, our Low Priced drivers ed course will thoroughly prepare you with the knowledge you need to master the rules of the road. In addition to our online course, we also provide students with example DMV practice tests. Take as many sample tests as you want with our practice permit test generator. Finally, reading your CADMV handbook will even further prepare you to succeed come test day. Practice tests are available for all students in San Diego County, including teens at Arroyo Paseo Charter High School, Audeo Charter, Canyon Crest Academy, Charter School of San Diego, Clairemont High School, Cortz Hill Academy, Crawford Champs High School, Crawford Idea High School, Crawford Law & Business High School, Crawford Multimedia & Visual Arts High School, Health & Sciences High or Middle College, Henry High School, High Tech High International, High Tech High Media Arts, Hoover High School, John Muir High, Kearny Construction Technology High School, Kearny Digital Media Design High School, Kearny International Business High School, Kearny Sct High School, Learning Choice Academy, Lincoln High School, Madison High School, Mira Mesa High School, Mission Bay High School, Montgomery High School, Morse High School, Mt, Carmel High School, Point Loma High School, Rancho Bernado High School, San Diego High School, San Diego Cima High School, San Diego International Studies High School, San Diego, Leads High School, San Diego MVP Arts High School, San Diego Arts & Technology High School, San Diego Sepa, San Yisdro High School, Scripps Ranch High School, Serra High School, Southwest Senior High School, Torret Pines High School, University City High School, West View High School, Academy of Our Lady of Peace, Balboa City School, Crenshaw Booker T Christian School, Francais W. Parker Schoolm H-Town, Heritage Christian School of San Diego, Horizon Christian Academy, Midway Baptist School, The Rock Academym St. Agustine High School, San Diego Academy, Tabernacle Christian Academy, Torah Christian Academy, Torah High School, University of Schoolan Diego High School or The Waldorf School of San Diego.

California DMV Approved Drivers Ed Course
The California Department of Motor Vehicles has specific guidelines in which a drivers education course needs to meet before it becomes a state approved agency. In addition to meeting the state's requirements, Low Priced Drivers Education makes taking drivers education convenient for all types of schedules. If you're an early bird or a night owl, you can login to the program anytime that is right for you. Anytime you need a break, go ahead and take one.
The Online Drivers Ed Advantage
These days, teenagers have schedules that contain so many extra curricular activities. From singing lessons to football practice, their time is limited and some do not get the chance to fulfill their drivers education requirement because they simply do not have the time. With Low Priced Online Drivers Education, teenagers in San Diego can complete the course because it's available whenever they have time. All they need to do is register and begin. They can pay now or later.

So Much More than Low Priced Driver's Ed
Drivers Ed Direct isn't just about getting your money and then pushing you out onto Southern California roads to fend for yourself. We genuinely want you to become a great driver. In addition to our Low Priced drivers ed, we equip our students with other tools and resources to make their driving lives easier. Our live support is available to help you answer any driving questions, our website is filled with supplementary driving articles, teen safety resources, and even some games geared towards teaching you to park. See for yourself why we are rated so well by third party sites like the San Diego County, CA Better Business Bureau and by independent reviews from Yelp.com in San Diego.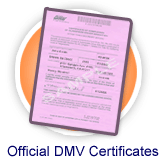 Simple Drivers Ed in San Diego County
Why take a break from the traditional drivers ed classroom? Because no San Diego County teen wants to spend 30 hours in a dark, packed classroom listening to Billy Bob lecturing about road rules and watching driving school videos from 1970. With Drivers Ed Direct's Low Priced driving school program, you are allowed to take your drivers education course when you want to and where you want to. If you can get online in San Diego, then you can complete our course with ease. All chapters are informational, engaging, and well organized. You're in total control and can complete the course at your own pace, login and out when you choose.
Lowest Priced Drivers Ed in San Diego
As if you didn't love our Low Priced driver education class enough already, now we are offering students in San Diego County a special online discount of $5 when they use discount promo code "drive555"! Now you can get the best online course in Southern California for even less, only from Drivers Ed Direct!
---
Southern California Traffic School
It happens. You're driving down a road in San Diego and you lose track of your speedometer. You look in your review mirror and the unwelcome sight of sirens is flashing and a San Diego County sheriff is beckoning you to pull over. 15 minutes later you are on your way with a traffic ticket in hand and your driving record ruined, right? Not necessarily! A single traffic ticket doesn't have to be the end of your status as a good driver. By completing the TrafficSchool.com online defensive driving course, you can actually have the ticket dismissed from your record and your insurance company will never know you were cited... meaning your insurance rates will never increase!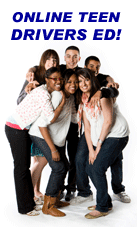 More Driving Help for Drivers in San Diego

Drivers in San Diego County looking for quality driving related resources need to visit DrivingLinks.com. Browse a wide variety of resources for every motorist, from beginner to expert. Check out what DMV's are located in Southern California and download forms from home instead of driving to your local San Diego DMV.
Not Going to High School in Southern California?
Our internet driver training program is California Department of Motor Vehicles approved for each and every city in the state. Whether you live in San Diego County, somewhere in Southern California, or in another part of the state all together - you can take our course! We've helped students at Arroyo Paseo Charter High School, Audeo Charter, Canyon Crest Academy, Charter School of San Diego, Clairemont High School, Cortz Hill Academy, Crawford Champs High School, Crawford Idea High School, Crawford Law & Business High School, Crawford Multimedia & Visual Arts High School, Health & Sciences High or Middle College, Henry High School, High Tech High International, High Tech High Media Arts, Hoover High School, John Muir High, Kearny Construction Technology High School, Kearny Digital Media Design High School, Kearny International Business High School, Kearny Sct High School, Learning Choice Academy, Lincoln High School, Madison High School, Mira Mesa High School, Mission Bay High School, Montgomery High School, Morse High School, Mt, Carmel High School, Point Loma High School, Rancho Bernado High School, San Diego High School, San Diego Cima High School, San Diego International Studies High School, San Diego, Leads High School, San Diego MVP Arts High School, San Diego Arts & Technology High School, San Diego Sepa, San Yisdro High School, Scripps Ranch High School, Serra High School, Southwest Senior High School, Torret Pines High School, University City High School, West View High School, Academy of Our Lady of Peace, Balboa City School, Crenshaw Booker T Christian School, Francais W. Parker Schoolm H-Town, Heritage Christian School of San Diego, Horizon Christian Academy, Midway Baptist School, The Rock Academym St. Agustine High School, San Diego Academy, Tabernacle Christian Academy, Torah Christian Academy, Torah High School, University of Schoolan Diego High School or The Waldorf School of San Diego obtain their learner permit, but we've also helped literally hundreds of thousands