California DMV Approved Driver's Ed
Before paying for any drivers ed program, whether it be online or in a classroom, make sure the course you are registering for is approved by the San Bernardino County DMV. Any legitimate school should be able to show you their DMV approval letter that verifies that their Easy course will actually earn you the completion certificate you need to obtain a learner's permit. You can view Drivers Ed Direct's DMV Approval letter here: Rialto, CA DMV Approval Letter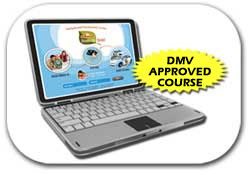 How To Complete the Drivers Education Requirement in Rialto
Ready to earn your drivers license? For most teens, the process starts around the age of 15 by taking a Easy drivers ed program. When a teenager in Rialto turns 15½, they are legally old enough to earn a learning permit. After earning their permit, teens must take a minimum of 6 hours drivers training with a Department of Motor Vehicles licensed driving school in the Inland Empire. In addition, teens must practice 50+ hours with their parents over a 6+ month period. When a teen turns 16 years old and had fulfilled all of their drivers ed and drivers training requirements, they can then schedule an appointment at the Rialto DMV to take their license test. After taking the driver's license test (which is taken in-car), a passing student will go home with a temporary driver's license that same day.
Rialto Driver Ed
Easy Drivers Ed is a great base for teens to begin their path for driving. Students from Eisenhower Senior High School, Rialto High School, Wilmer Amina Carter High School or Lighthouse Christian Academy or live in Rialto can take the California DMV approved course to prepare them for the written permit exam. With DMV practice tests and a California DMV Handbook (you can pick one up from your local DMV or visit their website for a PDF version), your teen will learn information that can be applied for their drive test as well.

Nice and Easy Drivers Education for Rialto Teenagers
Drivers education online with Drivers Ed Direct is easy to access, easy to understand, and easy to complete around your ever-changing schedule. In fact, Rialto teens can sign-up for our course online, take all of the drivers education lessons online, and complete our final exam online. When you are finished, we will mail an official drivers education certificate to your home in Rialto. So skip the hassle of driving to and from class; with drivers ed online, you can access the course when you have the time, from anywhere you can get online. No wonder Drivers Ed Direct is one of the fastest growing driving schools in the Inland Empire!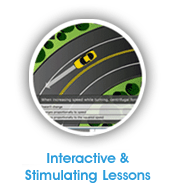 Practice Permit Exams Online
Practice makes perfect, right? We like to think so, that's why we offer our students in Rialto unlimited, free online sample DMV tests. Take the example tests over and over again, until you feel comfortable with the different sets of multiple choice questions. Our free sample tests are never the same, thanks to our DMV sample test generator that uses a pool of over 200 DMV test questions and answers to formulate unique example test after unique example test. No matter where you call home in San Bernardino County, from Rialto to Bloomington, Fontana, Colton, San Bernardino, Grand Terrace, Loma Linda, Rubidoux, Glen Avon, Highland, Crestline, Riverside, Pedley, Redlands, Mira Loma, and Rancho Cucamonga, our practice DMV permit tests are the best!
Why You Should Skip the Drivers Ed Classroom in Rialto
Today's Rialto teenagers have 2 choices for fulfilling their California Drivers Education requirement: attending a 30 hour classroom course or taking a San Bernardino County CA DMV approved Internet-based course. Besides being more affordable, more convenient, and self-paced, online drivers ed is also proven to better prepare teens for their written exams. According to a 2003 DMV study, teens completing a computer based drivers ed course versus a traditional drivers ed class actually scored higher on their exit tests.
---
Not Living in Rialto or in the Inland Empire?
Looking for the leading driving school in Rialto, Bloomington, Fontana, Colton, San Bernardino, Grand Terrace, Loma Linda, Rubidoux, Glen Avon, Highland, Crestline, Riverside, Pedley, Redlands, Mira Loma, and Rancho Cucamonga? Look no further! DriversEdDirect.com is your complete Easy solution for fulfilling your drivers ed requirement. Even if you don't live in San Bernardino County, our drivers education is the best there is. The truth is, our online driver's education program is approved for all of California. No matter what county or city you call home, we can help you earn your practice permit the easy, online way.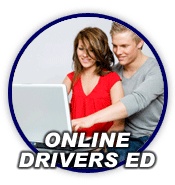 Driving Resources for Rialto High School Teens

Find a comprehensive collection of driving links and resources designed to make the driving life of the Inland Empire residents easier and more efficient. Hop online to choose a traffic school for your San Bernardino County ticket or find a driving school in Rialto for your teen. You can also download DMV forms, play driving flash games, and read articles related to driving.
Dismissing San Bernardino County Court Tickets
Pulled over in San Bernardino County for speeding? Don't pay your ticket without going to traffic school first! TrafficSchool.com, the Inland Empire's leading traffic school, can help you save your driving record by eliminating the negligent operator points from your driving record. So give TrafficSchool.com a try and avoid any costly increases in your auto insurance premiums.