Low Priced Drivers Ed
Low Priced Drivers Ed offers an online course that is approved for teens who live in Rancho Cucamonga. The Department of Motor Vehicles of California approved course can help teens with a strong start to their lifetime of driving. With reading and lessons, teens will retain important information that they will need in order to take their written test and rules of the road that they will need to pass their driving test. If you're unsure this is the course for you, try our no obligation ' try it before you buy it' option.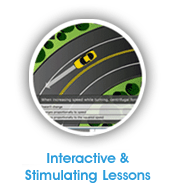 Completing the Driver's Ed Requirement in San Bernardino County
It's amazing how may teens and parents in Rancho Cucamonga come to us, confused about the driver's licensing process in San Bernardino County. It's really a simple process once the steps are clearly laid out. Here are the general steps one should take to earn a license in the Inland Empire:
Sign up for our Low Priced drivers education class sometime before you turn 15½
Pass our online program to earn a completion certificate for the Rancho Cucamonga DMV
Take and pass your test at the DMV to earn your learner permit
Take lessons with a local Rancho Cucamonga driving school and practice for 6 months with your permit
After 6 months of practice and when you are at least 16, go the DMV to pass your driving test.
Pass your drive test and go home with your provisional license
Learn how to for less!
Low Priced drivers education can be highly educational without costing an arm and a leg. Our online course will save you money in many ways:
You won't have to drive back and forth to a classroom somewhere in San Bernardino County
Our course is 100% online; there are no books or video to buy
We have low overhead so we can charge you a low low price; we will even price match any other DMV approved course in the Inland Empire!
Our course doesn't expire, so you never have to worry about paying twice for the same course
.
Now you see why our high quality, lowest priced drivers ed course is the preferred course for students at Alta Loma High School, Etiwanada High School, Los Osos High School, Rancho Cucamonga High School or Upland Christian Academy.

CA DMV Approved Drivers Ed for All of San Bernardino County
The California Department of Motor Vehicles has specific guidelines in which a drivers education course needs to meet before it becomes a state approved agency. In addition to meeting the state's requirements, Low Priced Drivers Education makes taking drivers education convenient for all types of schedules. If you're an early bird or a night owl, you can login to the program anytime that is right for you. Anytime you need a break, go ahead and take one.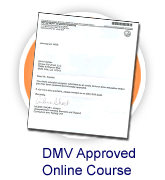 Drivers Education Eligibility Requirements for Rancho Cucamonga Teens
Who is eligible to take drivers education in the Inland Empire? Any teen who will soon be turning fifteen-and-a-half and has the desire to earn a provisional permit. Our CA DMV approved course is a 30-hour equivalent course, so you will want to allow yourself plenty of time to complete it before you turn 15½. Our Low Priced course is available to all teens, whether they attend Alta Loma High School, Etiwanada High School, Los Osos High School, Rancho Cucamonga High School or Upland Christian Academy or are a home school student.
Low Priced Drivers Ed and a Whole Lot More
Traditional Rancho Cucamonga driving schools have earned a reputation of having boring classes, minimal instruction, and a short-lived relationship with their driving students. Not Drivers Ed Direct. We aim to be the Inland Empire's top driving school by offering Low Priced driver education along with a lifetime of driving school resources to our students. We know that our students will still be learning to drive each and every day and we want to be there for them as they go along in their driving lives. We do this by offering ongoing driving resources, fostering safe driving programs, and keeping an open line of communication with students past and present through outlets like our e-news letters and Facebook.
---
Not Going to High School in the Inland Empire?
Looking for the leading driving school in Rancho Cucamonga, Upland, Ontario, Montclair, Claremont, Chino, Mira Loma, Glen Avon, Fontana, Pomona, La Verne, Pedley, Bloomington, San Dimas, Norco, and Rialto? Look no further! DriversEdDirect.com is your complete Low Priced solution for fulfilling your drivers ed requirement. Even if you don't live in San Bernardino County, our drivers education is the best there is. The truth is, our online driver's education program is approved for all of California. No matter what county or city you call home, we can help you earn your practice permit the easy, online way.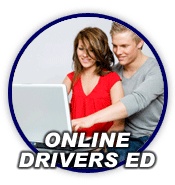 Dismissing Rancho Cucamonga Court Tickets
Being a perfect driver can be challenging, and even the most careful driver is susceptible to the dreaded traffic ticket. In the even that you are cited for speeding in Rancho Cucamonga or pulled over for running a red light in the Inland Empire, TrafficSchool.com can help ease your pain. Sure, no one wants to go to traffic school, but if you have to go to traffic school (and you will want to, in order to avoid having the ticket go on your DMV driving record), TrafficSchool.com makes it as easy as possible by offering everything online and making the material easy to understand and the final exam easy to pass. Check out their San Bernardino County Approved trafficschool class today!
Driving Resources for Rancho Cucamonga Drivers

Drivers in San Bernardino County looking for quality driving related resources need to visit DrivingLinks.com. Browse a wide variety of resources for every motorist, from beginner to expert. Check out what DMV's are located in the Inland Empire and download forms from home instead of driving to your local Rancho Cucamonga DMV.