How To Complete the Drivers Education Requirement in Riverside
It's amazing how may teens and parents in Riverside come to us, confused about the driver's licensing process in Riverside County. It's really a simple process once the steps are clearly laid out. Here are the general steps one should take to earn a license in the Inland Empire:
Sign up for our Affordable drivers education class sometime before you turn 15½
Pass our online program to earn a completion certificate for the Riverside DMV
Take and pass your test at the DMV to earn your learner permit
Take lessons with a local Riverside driving school and practice for 6 months with your permit
After 6 months of practice and when you are at least 16, go the DMV to pass your driving test.
Pass your drive test and go home with your provisional license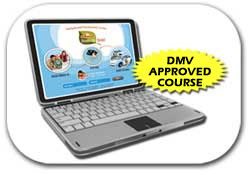 Riverside High School Drivers Education Requirements
Our Riverside DMV approved drivers education program is approved for all of Riverside County, no matter if you are a private school student, public school student, or home school student. Students will be able to earn a driving permit at age fifteen and six months (15½), so taking and completing your drivers ed course prior to your 15½ birthday is highly recommended.
The Benefits of an Internet Based Drivers Education Course
Here are some compelling reasons students in the Inland Empire should take their drivers ed course online versus sitting in a boring classroom:
Online classes allow you to stay at your Riverside home
Online classes are more flexible and can be worked around your schedule
Our Affordable driver ed class is highly affordable
A DMV study concluded that internet courses better prepare students than classroom courses for their permit exam
Our online program is continually updated and always fresh with recent driving information

Affordable Drivers Ed
Riverside County Drivers Education is a convenient way for teens to meet their requirements to earn their driving permit. Teens who live in Riverside County can take the course that is schedule-friendly. There is no need for them to rearrange their schedule for this course. It is available 24/7 and can be worked on in between their other activities.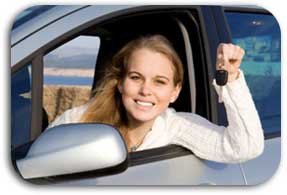 Simple Drivers Ed in Riverside County
Are you a Riverside high school student with a heavy school load? Or maybe you are super busy with school clubs, athletics, or after school activities? If so, then you probably don't have a lot of extra time to drive back and forth to some out or the way drivers ed class somewhere in the Inland Empire. Why not take your drivers ed class from home, when you want to? Our Affordable course is as simple as can be: you sign up online, take the course online, and login and logout whenever and wherever you choose. Join students in Arlington High School, Martin Luther King High School, John W. North High School, Riverside Polytechnic High School, Ramona High School, The Riverside Virtual School, La Sierra High School, Norte Vista High School, Patriot High School, Rubidoux High School, Bethel Christian School, Immanuel Baptist School, La Sierra Academy, Notre Dame High School, Riverside Christian School or Woodcrest Christian School who already know that Drivers Ed Direct is the fun, easy way to earn your learner's permit.
Learn how to for less!
Do you love high quality, highly educational drivers education? Do you like getting the best product while getting a great deal? Then our Affordable drivers education class is exactly what you are looking for. For students in Riverside, use driving school coupon go65 and save yourself another $5 off of our already low-priced online course. Now you can get the best DMV approved drivers ed available in Riverside County without making a dent in your wallet!
---
Riverside Traffic Tickets
Being a perfect driver can be challenging, and even the most careful driver is susceptible to the dreaded traffic ticket. In the even that you are cited for speeding in Riverside or pulled over for running a red light in the Inland Empire, TrafficSchool.com can help ease your pain. Sure, no one wants to go to traffic school, but if you have to go to traffic school (and you will want to, in order to avoid having the ticket go on your DMV driving record), TrafficSchool.com makes it as easy as possible by offering everything online and making the material easy to understand and the final exam easy to pass. Check out their Riverside County Approved trafficschool class today!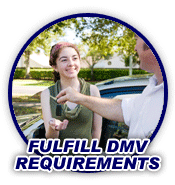 Riverside High School Driving Resources Online

No matter if you are a new driver or a seasoned road warrior, DrivingLinks.com has the resources you need to make life on the road just a little bit easier. Learn traffic safety laws, enroll in Riverside County defensive driving classes, play interactive driving games, locate the Riverside DMV, and download DMV forms... get it all online without having to leave your home.
Not From Riverside?
You no longer need to drive to a classroom located within Riverside city limits to earn your drivers education certificate. Regardless of where you live in Rubidoux, Pedley, Glen Avon, Grand Terrace, Mira Loma, Bloomington, Norco, Moreno Valley, Colton, Fontana, Loma Linda, Rialto, Corona, San Bernardino, and Redlands, or even if you live outside of Riverside County, you can take our course over the internet without having to commute anywhere.