Who Qualifies for Drivers Education in Placer County?
In California, teenagers must be 15½ before they can earn a learner's driving permit. With this said, it makes most sense for teens to begin their drivers education when they turn 15. This will give them ample time to familiarize themselves with the rules of the road, read the driver handbook, and take several practice DMV tests before going to your local Auburn DMV to take the written permit test. Our Online driver education program is approved for any teen in Placer County, whether you are home schooled or attend Placer High School or Pine Hills Adventist Academy.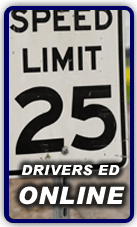 Free Practice DMV Quizzes
Practice makes perfect, right? We like to think so, that's why we offer our students in Auburn unlimited, free online sample DMV tests. Take the example tests over and over again, until you feel comfortable with the different sets of multiple choice questions. Our free sample tests are never the same, thanks to our DMV sample test generator that uses a pool of over 200 DMV test questions and answers to formulate unique example test after unique example test. No matter where you call home in Placer County, from Auburn to North Auburn, Rocklin, Lincoln, Roseville, Folsom, Cameron Park, Orangevale, Citrus Heights, Placerville, Fair Oaks, Foothill Farms, North Highlands, Grass Valley, Carmichael, and Rancho Cordova, our practice DMV permit tests are the best!
Driver Safety Resources from Drivers Ed Direct
Drivers Ed Direct delivers much more than your average driving school in Auburn. Besides providing Auburn HS teens with an amazing drivers education experience, we also do our part to make our students the most informed and responsible drivers they can be. We sponsor teen safety awareness program (like our original Respect Reality Pledge for Change), publish articles and news letters with driving law updates, and strive to remain "driving partners" with our students long after they graduate by constantly updating our Driving School Facebook page with driving tips and news. We promise, we offer more than just another Online driving school class... much more!

Placer County Driver Education
Placer County Drivers Education is best way to complete drivers education without having to attend a classroom course. If the teenager attends Placer High School or Pine Hills Adventist Academy or lives in Placer County, then our course will fulfill their requirement for drivers education. The course is self-paced and can be worked on anytime the teen's schedule permits. If the teen needs to take a break, no problem. The teen can log off of the program and their place will be saved. Once they return to the course, the teen will pick-up where they left off.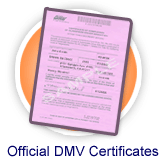 What Do I Need To Do?
Learning to drive can be challenging, but the process it takes to earn a driver license shouldn't be so complicated. If you are nearing your 16th birthday and live in Placer County, these are the steps it takes to become a legally licensed driver in the state of California:
Complete CA DMV approved drivers education (such as our Online drivers ed program)
Pass a written exam at a local DMV in the Sacramento Valley to earn a practice permit
Complete drivers training with a DMV licensed driving school in Placer County
Pass your road exam at the DMV to earn a provisional drivers license.
Simple Drivers Ed in Placer County
Are you a Auburn high school student with a heavy school load? Or maybe you are super busy with school clubs, athletics, or after school activities? If so, then you probably don't have a lot of extra time to drive back and forth to some out or the way drivers ed class somewhere in the Sacramento Valley. Why not take your drivers ed class from home, when you want to? Our Online course is as simple as can be: you sign up online, take the course online, and login and logout whenever and wherever you choose. Join students in Placer High School or Pine Hills Adventist Academy who already know that Drivers Ed Direct is the fun, easy way to earn your learner's permit.
---
Auburn Traffic Tickets
Online traffic school is an excellent option for Auburn motorists looking for an inexpensive, Placer County Approved, and highly convenient way to dismiss a traffic citation. TrafficSchool.com has been helping drivers throughout the Sacramento Valley, in cities like North Auburn, Rocklin, Lincoln, Roseville, Folsom, Cameron Park, Orangevale, Citrus Heights, Placerville, Fair Oaks, Foothill Farms, North Highlands, Grass Valley, Carmichael, and Rancho Cordova, dismiss traffic citation points for over 15 years! Choose the trusted leader in online traffic school and ensure that your driving record is kept in good order.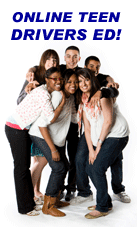 Learning to Drive Outside of the Sacramento Valley California
Not a resident of Auburn? Or maybe you are planning of moving outside of Placer County soon and don't want to start drivers ed because you're concerned you'll have to do it all over again when you move into you're new home in another city. With Drivers Ed Direct, you get a drivers ed course that is approved across the entire state of California, so even if you change residences or move across county lines, you won't have to worry about your drivers ed course being lost. Since we're 100% online, you can pick up online from your new home without any down time or loss of course credit. We are the most convenient drivers education provider in the Sacramento Valley and beyond!
Placer County High School Driving Resources and Information Online

Before you hit the road, make sure you're fully prepared with the latest in driving resources from DrivingLinks.com. Find car insurance quotes, insurance companies in Auburn, local DMV office information, driver handbooks, and Placer County traffic school, driving school, and drivers education resources.